iPhone photography changes the game. Despite the small sensor, the latest generation iPhones are flat amazing. Small, light, relatively cheap, with instant access to the Internet and blanketing the planet. iPhones are a boon even to working photographers and journalists alike. No more missed family and news shots alike. Thanks to smartphones hardly anything is unseen and unwitnessed these days. And there's a myriad of apps that get the best out of every shot.
Here's the serious photographer's continuously updated selection of essential iPhone and iPod Touch photography apps to get the most out of your hardware. Yes, we're ignoring iPhoto. Third party apps seem to do a far better job. Feel free to recommend further apps in the comment section:

Hipstamatic: Probably the number one iPhone photography app. Have no iPhone without it. The Hipstamatic brings back the look, feel, unpredictable beauty and fun of plastic toy cameras of the past! The Hipstamatic keeps the quirks of shooting old school and gives you the ability to swap lenses, film and flash settings all with the swipe of a finger. Pros use Hipstamatic. The app feels authentic, produces images with a wonderful retro style.

Photogene: It's basically like carrying Photoshop everywhere with you. The massive Photogene² upgrade offers a faster interface and lots more. As one of the most functional photography apps, Photogene is packed full of useful features which you would otherwise have to use multiple apps for. It's the Swiss army knife photo apps. You may regularly find yourself coming back to it when you can't achieve what you're after. Its simple, intuitive and presents an array of adjustments on one panel.

Snapseed: Voted best mobile app, app of the year…, your iPhone ain't no iPhone without Snapseed, smart enough to be super powerful yet totally easy to use. If you want instant effects then Snapseed may not be for you. If however you like to play with your images then this app can be great fun. The only bewares: Snapseed's not instant, it requires time and effort — which might be a good thing –, and theres on in-camera HDR option, unlike the standard Apple camera app.

Photo FX: Very powerful and handy effects for the serious photographer. The visual workflow and easy to use tools will help amateurs and pros alike to create stunning images. Now a clever paint system with a variety of brushes is at your fingertips. The app lets you choose from 76 exciting filters containing 878 presets organized in eight different filter groups – just to mention the 62 different color or black and white film looks… You get masks, brushes and layers. For $2.99. You can't beat that.

FX Photo Studio: If you're into filters and effects, look no further. FX Photo Studio is probably the most artistic and inspiring photo app with 194 effects, text labels and powerful editing tools. Mix and match them to make stunning pics. The app advertises itself as the largest collection of high quality photo effects, created in cooperation with pro photographers and graphic designers. A lot of power to carry around in your pocket.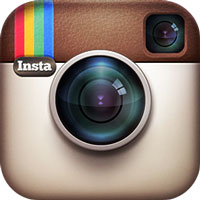 Instagram: Not my personal favorite, but it belongs on every iPhone. It's like a fun Twitter for your images. Well Facebook just bought Instagram, that says something. It's a free social photographic app with the integration of Facebook and Twitter. Instagram is free, so it's worth downloading just to give it a try. The app is more straightforward to use than Hipstamatic; simply take a photo, choose a filter, and your image is swiftly available for your fellow Instagrammers to view and comment.

Filterstorm: A heavy duty editing app using a uniquely crafted touch interface. Filterstorm allows for more intuitive editing than its desktop counterparts with a toolset designed for serious photography. A favorite of photojournalists, Filterstorm is at home in a professional workflow, or for anyone who simply wants to get the most out of their pictures while on the road. Proving the great Ansel Adams who said, "You don't take a photography, you make it."

PhotoToaster: This dynamic, three-tiered photo editing application comes with 60 magnificent presets to transform your photos with just a tap, such as Clarify, Amplify, Bleach Bypass, Sketch, Dynamic HDR and Dramatic. Choose a preset, tap on the slider icon inside of the pop-up, and fine-tune every single effect on your photographs. Especially nice is the sophisticated noise reduction.

Luminance: Here's a simple and powerful runner up app of 2011, a photo editor that makes it even easier to capture and edit photos all on the same device. You can edit effects and tweak presets. Adjustments can effortlessly be copied and pasted into other images, meaning your edits are saved forever, allowing to make additional edits to multiple photos at a later time. The new version allows you to crop and rotate.

Noir Photo: Nice monochromes, great vignettes. Noir Photo lets you convert your images into luscious, classic, cinematic black and white images. It's a fairly simple app that can be used to create classic-looking monochromes. Also have a look at Dramatic Black & White offering more in terms of variety and customization. Noir Photo is definitely the winner when it comes to quick processing. Both are capable of delivering fantastic black and white and monochrome effects.

ProCamera: "The high-end crowd swears by it," says the New York Times' David Pogue. The rather clever photography and video-capturing app has a simple and useful editing system, with control over brightness, contrast, exposure, saturation and color temperature, as well as options for rotating and cropping the image. It also comes with a number of processing filters. ProCamera gives you the best control over focus, exposure and cropping images. Also you'll like the anti-shake feature.

Camera Awesome: SmugMug's iPhone app provides both powerful capture and editing tools to "awesomizes" your photos. Though the app includes 36 free effects, including presets, filters, textures and frames, 261 effects must be bought as an in-app purchase for 99 cents per set of nine. These are thoughtfully grouped, like a set of nine portrait effects for those who take a lot of shots of other people. The free features provide both powerful capture tools and endless editing possibilities.

Camera+: Get Camera+ to replace your default camera app's quite basic functions. The app basically transforms your already excellent device into a full studio. So many ways to tweak your shots. Camera+ comes with nine colorization effects, nine retro effects and nice special filters. The white balance setting gives you more realistic skin tones. And when you tap to focus in Camera+, the reticle remains on the screen showing where you've focussed.

Photoshop Express: Another handy app. Adobe Photoshop Express software lets you use simple gestures to quickly edit and share photos from your mobile. It's very easy to improve and adjust photos. Adobe knows something about image editing, and the free app gives you a taste of this expertise. But you'll need the $4.99 upgrade for full app functionality. You get finer editing controls in Snapseed, and more effects in Instagram and Camera+.

Magic Shutter: Dedicated to long exposure photography, this is perfect for photographing car light trails, light graffiti, or why not give waterfalls that ethereal look. Not the easiest discipline, the results though can be rewarding. Or want to give another long exposure app a try? Slow Shutter Cam. Both apps will inevitably show digital noise. Then again, you don't need to fork out for an expensive DSLR camera, and the results are good enough to have plenty of fun experimenting.

TouchRetouch: A great little retouching app for on the go with amazing results. It takes no effort to remove unwanted content from your photos, such as disturbing elements in the background. Remove accidental guests, in mere seconds, without any special equipment, in a tap or two. TouchRetourch basically one of the best features of Photoshop in your pocket. Takes some practicing in the beginning and you need a steady hand. You'll be positively surprised.

100 Cameras in 1: This popular app can even transform bland insipid photos with poor lighting. The possibilities are almost limitless, which makes the app an easy one to come back to, even without the social features. The poetic filter names are a treat, giving it personality and warmth. Do not take yourself too seriously. At only $.99, you really have no reason to not give this fun little app a try. Did I mention the quick one stop shop to enhance your images? Click, add filter, and you're done.

Tilt Shift Generator: Fake miniatures? Tilt Shift Generator is an app that tries to mimic the results of a special camera lens which produces some kind of artistic photographs in which the subject seem to be, in most cases, little toys or just stuff in a really small diorama. It enables you to control perfect lens blur and color effects. Or create smooth, fake bokeh… Sure, real lenses offer superior results — or you don't want to throw a ton of money on a dedicated tilt-shift lens?

Pro HDR: Don't need no expensive gear, don't need no tripod. Just take two images, and let Pro HDR automatically do the rest. The nifty app even prompts you to tap somewhere bright for the first image, and somewhere dark for the second image. The new version includes beautiful filters and frames, lets you add captions, and is much faster with background rendering. Fantastic results, just keeps getting better with every update.

Timelapse Pro: Lets you shoot and assemble amazing high-definition, avant-grade "still-cinema" time lapse videos using your iPhone. You don't even need sequential scenes. You can assemble a movie that spans an entire year. It will even remind you to take a photo. Add a song from your iPod library and share your movie. You don't need to be a cinephile with an expensive camera to create an enviable time-lapse of the sunset from your window. Just use this $2 app.