42 years ago today, two of our generation's greatest photojournalists died in Laos. AP photojournalist Henri Huet and LIFE magazine's Larry Burrows were killed at the Vietnam-Laos border near Ben Het, where they were waiting for a chance to cover South Vietnamese forces attacking the Ho Chi Minh Trail inside Laos.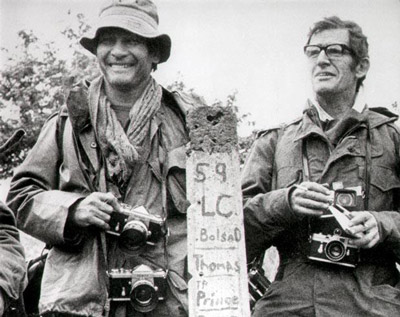 They were killed along with fellow photographers Kent Potter of UPI and Keisaburo Shimamoto of Newsweek, when the helicopter they were in was shot down that day on February 10, 1971.
Huet was born in Vietnam. His photographs of the war were influential in moulding American public opinion. One of his most memorable series of photographs featured Private Thomas Cole, a young medic of the First Cavalry division, tending fellow soldiers despite his own injuries. The series of twelve photographs was published in the February 11, 1966 edition of LIFE magazine, with one of the haunting images featuring on the cover. In 1967 the Overseas Press Club awarded Huet the Robert Capa Gold Medal for the "best published photographic reporting from abroad, requiring exceptional courage and enterprise".
Some accounts blame Burrows for melting photographer Robert Capa's D-Day negatives in the drying cabinet, but in fact it a darkroom assistant who had left the door of a drying cabinet closed and melted the films emulsion. Almost all the negatives were destroyed except for eight photos, all of which were published in a world exclusive spread.
One of Burrows most famous collections, published first in LIFE magazine on 16 April 1965, was photo essay Life and Death in Vietnam: One Ride with Yankee Papa 13.
Only the good die young. R.I.P.
LIFE magazine brought the painful reality of the Vietnam War home to millions of Americans every week. Henri Huet's historic photograph was the cover photo for February 11, 1966. Why don't we have this kind of photo journalism anymore? And why don't we argue about sharp focus, noise and dynamic range when looking at truly great photography?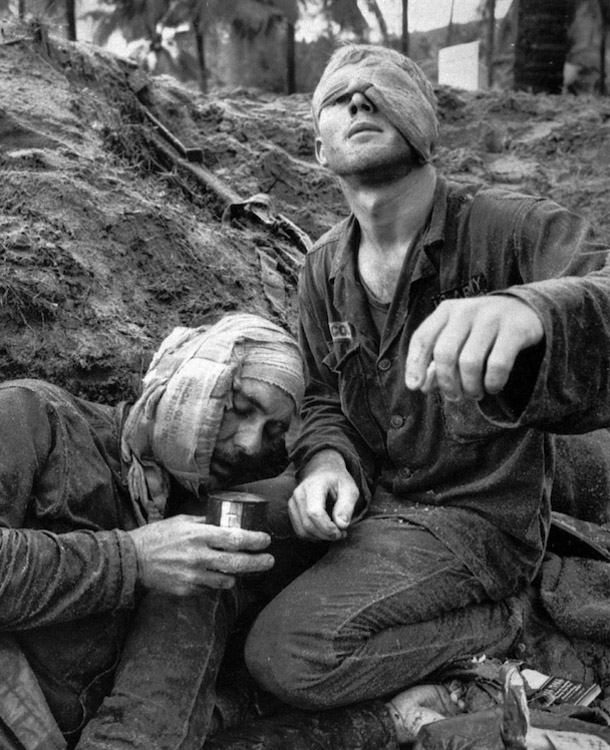 You might also want to see this stark reminder — Lost Over Laos: