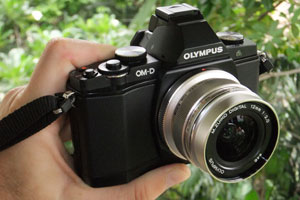 I might be someone too biased for a review of this gem of a camera, the Olympus OM-D E-M5. Am a Four Thirds veteran, was an early adopter of Olympus' back then revolutionary E-System that invented the dust reduction features which were soon copied by everyone. What an amazing Kodak sensor the E-1 had — for that time. Only 5MP, but rich, deep colors, a sturdy, weather-sealed body and great features, just to name pixel mapping, something seriously more respected brands still didn't bother about back then.
Bought nearly every lens available, but kind of made the mistake to upgrade. The E-3 might have been bigger and faster, but better? The horizontal banding and additional weight… Then Olympus pioneered Micro Four Thirds and I bought the first PEN. Turned out to be a dressed up point-and-shoot camera experience. And now this, the OM-D E-M5. Thank you Olympus, thank you.
+++ You can order the OM-D E-M5 from Amazon, B&H, Adorama or eBay.
Weight, Size and Feel
You can tell from the first handling of this little stunner that Olympus really got their stuff together here with this digital continuation of the old OM line. The solid weight and build quality, the ergonomics and the edgy design with the prominent pentaprism section, everything seems to further enhance the aura of high quality and durability that surrounds this camera. This hybrid, quasi-retro package is a master stroke.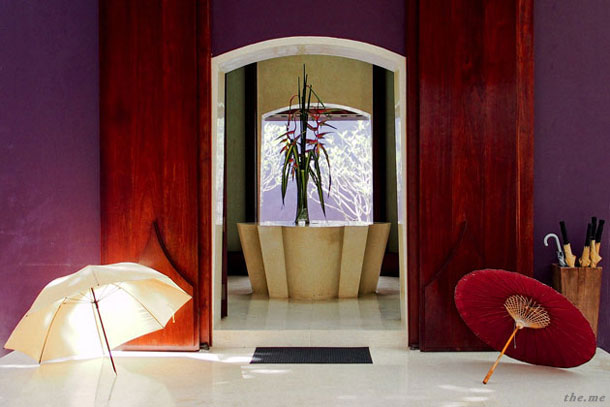 Concerned about the size of your gear? The OM-D E-M5 offers a hugely appealing, liberating package giving you excellent performance — and value for money, I might say. You get a pro grade gear that will weigh slightly more than 500 grams with an excellent prime lens attached. For a $1,000 plus plus.
Also build quality leaves little to be desired. Even the tiltable LCD screen's protective cover is reasonably scratch-proof. You won't need any of those cheap, ugly third-party screen shields. Also, there's no air gap between LCD and screen cover, giving you a better viewing angle and no dust particles will creep in. Fujifilm, are you listening?
The OM-D E-M5's magnesium alloy body feels just right in your hands. It's solid, it has the right weight. Somehow you might even think of a miniaturized, gorgeous little Leica — less the Leica's Zen-like simplicity that is. The OM-D E-M5 offers quite a complex body. Mount the 12mm F2 and you got a compact stealth combo. But looks and feel are not everything. Do the inner workings live up to the hype?
I spent a few days with the OM-D E-M5, the 12mm F2 and weather-sealed 12-50mm F3.5-6.3 kit lens. And boy yes I'm a happy camper — but neither a pixel peeper nor do I care too much about lens charts. Equipment has to work in the real world, that's it. And it becomes clear pretty quickly when shooting with the OM-D E-M5: this camera masters the real world with flying colors.
Just the Way You Want It
This gear is just working the way you'd expect it to. The loss rate of unusable, not focused and wrongly exposed images turns out to be negligibly small. Nearly every picture I took was alright, even when experimenting with different settings, shooting fast moving subjects/objects or pushing the sensor to the limit.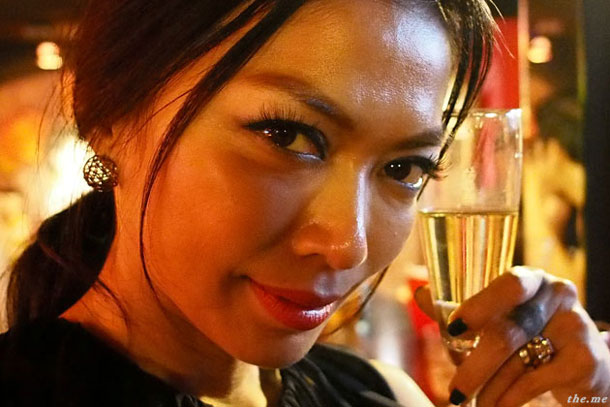 So here's a camera that makes a beginner's life easy and at the same time challenges the more demanding photographer: can't blame the gear any longer. This camera just does what you want it to do. Straightforwardly. Full of positive surprises:
There's some functionality hidden in the menu that you'll discover as you start working with the OM-D E-M5, such as when reviewing an image and zooming in. If you switch pictures with the front dial, the picture will change, but zoom and image section stay the same. Comes in very handy when shooting a portrait series.
The Viewfinder
Again, things just work. The electronic viewfinder EVF is actually usable. Never quite liked the Fujfilm X100's lagging one. And when switching between optical and electronic viewfinder you never really knew what frame you gonna end up with.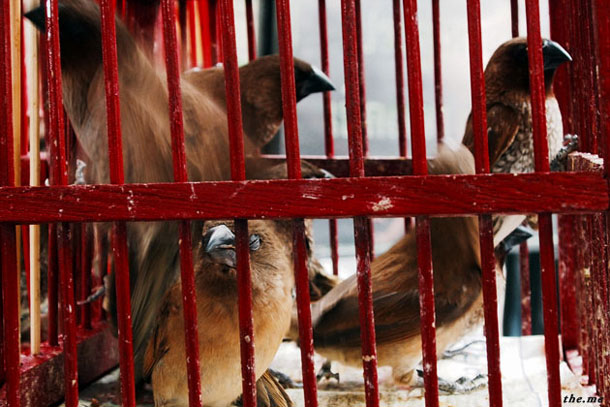 The Fujifilm X-Pro1 has similar issues, with the EVF being more accurate.
Anyway, what's the point of an optical and an electronic viewfinder in the same camera. Give me a viewfinder that works. 1-0 for Olympus.
The OM-D E-M5's EVF is smooth and works just fine. No lag to worry about. Not the best resolution, but there's always the LCD allowing to focus by just tapping on the touchscreen. Nice new world of digital photography.
Gorgeous Glass
And boy is that 12mm F2 a sweet piece of glass. No distortion to speak of — in clear contrast to the kit zoom's 12mm. Olympus gave me the dust- and weather-sealed 12-50mm kit zoom along with the prime lens. Now that zoom is certainly a versatile quality lens even rendering nice bokeh. But once you tried the 12mm there's no going back. You're hooked. Just wish that prime would be a tad wider.
As with every quality camera it's a shame to not use quality glass. The lenses used are absolutely critical. And that's one of the OM-D E-M5's strong points: you have the 12mm F2, the cheaper but not less beautiful 45mm F1.8 and the high-grade 75mm F1.8 portrait lens.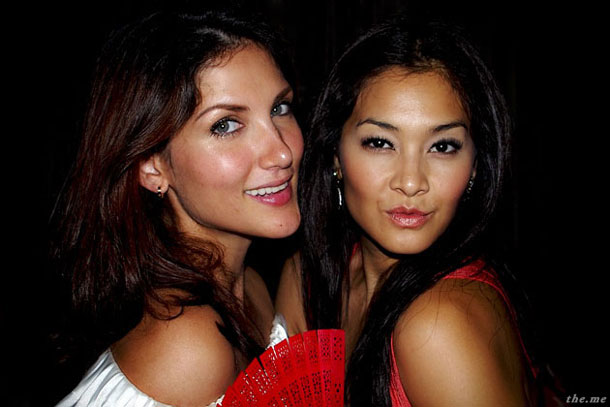 In "full-frame" terms that's a 24mm, a 90mm and a 150mm of best build quality and nice size. Compare this with Sony Alpha's NEX system…
Fact is, there are real world differences between sensor sizes. When you shoot a 12mm lens with your Micro Four Thirds camera, a Canon 5D Mark III shooter will expect a much wider field of view. Until there is an "unbiased" system of focal length equivalence, we better refer to full-frame as some common ground. In the end different sensor sizes are like Celsius or Fahrenheit. Both are different, but both mean the same.
Each sensor size has its drawbacks and merits. Smaller sensors are a godsend for macro photography by avoiding razor-thin depth of field. This latest Olympus Micro Four Thirds incarnation though make the differentiation less and less important. Excelling pixel quality makes up for size. Just be conscious of the format you're shooting in. Learn the characteristics of what you use, and work with it.
Find more on the boring and at the same time challenging "sensor equivalence" right here.
As said, mount the 12mm and you got an absolute dream combo. Well first I thought they gave me a broken lens since I always get the lemon. Then you discover the nifty sliding ring which is used to change from auto to manual focus. Nice!
Finally a Quality Kit Zoom?
But wait, the kit zoom may be a main reason to go for the OM-D E-M5. Honestly, that's some high quality 12-50mm glassf. Sure it's longer and heavier than a standard budget kit lens, but Olympus put a lot of thought into this lens, just to mention the thin navy blue metal ring that characterizes M-Zuiko quality glass. Depending on your shooting style you might not even need any prime glass.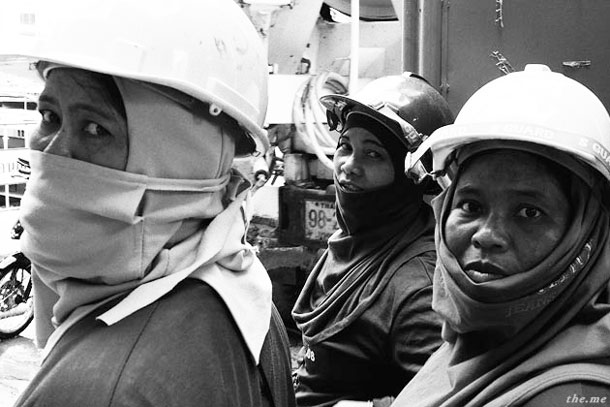 Now this may sound heretical, but sorry APS-C and full-frame folks, this kit combo you can certainly keep up with larger sensors. Was just talking to an Afghanistan war photographer. He could never sell a single image shot with a Micro Four Thirds camera. His clients would just not take him for real with this small package, but you're without doubt able to deliver.
The lens has a zoom ring with three positions. When clicked rearward the manual, mechanical zoom is enabled. In the middle position zooming in or out is done automatically by turning the ring to the left or right.
Third position gives you a macro mode lens locked at 43mm focal length. The OM-D E-M5's upper right corner of the LCD or viewfinder shows the focal length for most zoom lenses. Cool.
Then there's the L-Fn button (above the Macro button) that can be set to perform a desired function, like ISO, One Touch WB, AF Stop, Magnify, Test Picture (without saving), Depth-of-Field Preview, and so on. It's a neat feature Olympus, but copied from Samsung's iFn lenses.
Still, the lens can get really slow. Even in good light you'll need a higher ISO setting and depend on in-camera stabilization.
And bokeh looks acceptable in small prints and from afar, but once you zoom in bokeh is irregular and nervous. Again, go prime.
Straightforward Photography
Moving on to actual shooting: did I use any of the fancy shooting modes? No. I prefer a neutral base image. That's Natural JPEGs for me, not RAW, and I got still more than enough detail in those files to push post-processing sliders in both directions. Go for large LF JPEGs + RAW.
If you're into Art Filters use the Art Bracket setting to save a few or all of them.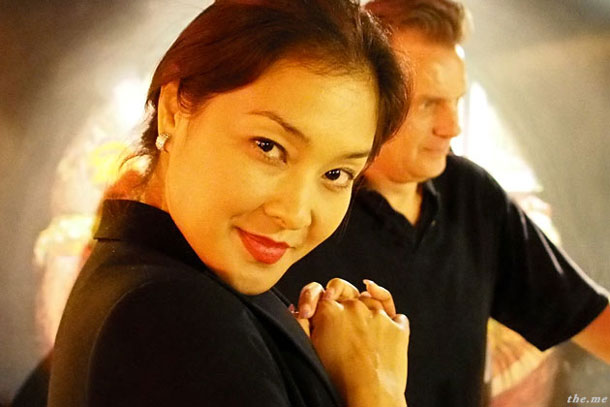 You also might want to adjust auto white balance if you're overly concerned about a natural look of your photos. "Keep Warm Color" can be switched off in the menu.
As I am not a friend of the histogram — I try to judge photos based on what I see, not curves — the Highlights & Shadow live view display comes in as a very handy alternative. But remember, there can be beauty in failure. Even an image with over-exposed areas must not necessarily be bad. Try to use common sense and resort to as few as possible camera functions.
Aperture, shutter speed and exposure compensation offer you more than enough leeway for most situations.
All Hail High ISO
One of the strengths of the OM-D E-M5 is certainly high ISO. This camera won't cause you any headache with auto ISO maxing out at 6,400. You can even go higher if you post-process and don't print to large.
Many of the sample images here are shot in not too good light conditions. Even in artificial light a certain red cast is not overly worrisome.
Noise is not film-like, so try to avoid over-processing. Also don't worry about easing up on in-camera sharpening.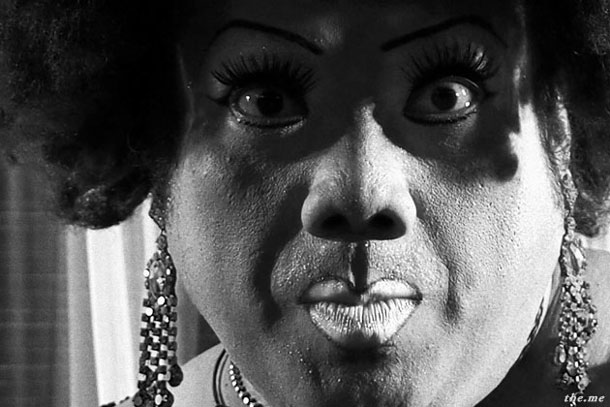 Autofocus
The OM-D E-M5's autofocus is plain amazing. This little stunner nails fast moving subjects/objects with few exceptions, even a kid on a swing. Didn't have a single not focused shot of my son having plying wildly. Unbelievable. I wouldn't hesitate to use this camera for sports photography with the proper glass.
The only peculiarity to speak of when shooting was the slight under-exposure. May be a firmware thing. I was really working the exposure compensation dial.
This One's Stable, Stupid
A word about the OM-D E-M5's applauded image stabilization. The 5-axis mechanism is dramatically different from any other system. This new design floats inside the camera. It compensates for yaw, pitch, vertical motion, horizontal motion and roll. Olympus says it's capable of up to 5 stops of correction. Impressive.
I wouldn't be surprised if Olympus' 5-axis stabilization system sets another precedent that will be copied by all the manufacturers — like Olympus' first dust-reduction system back in 2003. All of them got it now.
I didn't fiddle around with the stabilization system. It just seems to work, running reliably under the hood. What else can you ask for. For me something works properly when you don't even notice it's working and the results speak for themselves.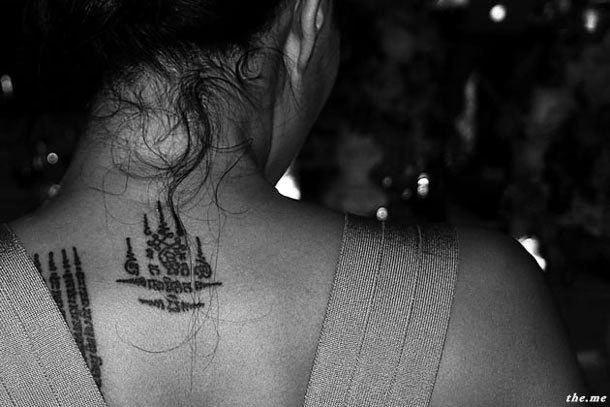 Is there Life in the Battery?
Oh, the battery sucked big time. Not sure if I got a faulty one. But had to recharge after half a day of not too intensive shooting. Or maybe the virgin battery wasn't calibrated yet. Other reviewers laud battery life. Not here! Yes, didn't switch off the camera too often. Handled the camera just like any other camera — with significantly lower mileage.
+++ Update: Went for a video spin with the OM-D E-M5. LCD live-view used at an absolute minimum will easily double battery life. Switching the screen on and off works like a charm. So there you go, get used to the viewfinder!
Well that's maybe what the $299 accessory grip is here for.
I don't like a grip though as much as I don't like a flash or big, heavy gear. So might want to get spare batteries.
Magic Sensor
A word about the amazing sensor: as no friend of flash photography I don't mind that the OM-D E-M5's resilient sensor likes to be pushed to the limits. Especially if you're shooting RAW you'll have no problem pulling shadow details. That sensor can be a true life saver — without you having to fear significant loss of IQ.
It's still a mystery where Olympus got this sensor from; a sensor that easily beats the PEN lineup and certainly ranks the OM-D E-M5 at the top of mirrorless system cameras.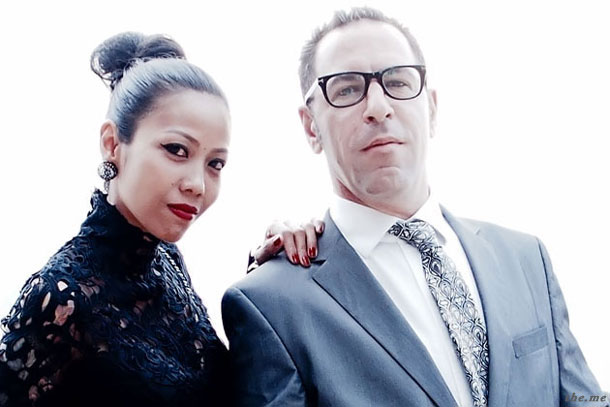 BTW, the small FL-LM2 clip-on flash included in the package is OK, nothing more. It's a fill-in flash, easy to carry along and working alright within a limited range. If you're serious about flash photography go for the larger, more powerful FL-36R or the new, slightly smaller FL-600R with a LED movie light.
Also, for studio work — and don't underestimate the OM-D E-M5 as a studio camera — the bundled FL-LM2 flash is capable of acting as a commander for wireless multi-flash photography with compatible slaves.
THEME's Take:
Well I wouldn't mind a faster start-up time and way better battery life, but if you're new to the mirrorless world or are considering upgrading, give this camera a very serious look. The Olympus O-MD E-M5 is not only a convincing all-rounder. It's a little quantum leap. Finest technology that's not too big, not too small, perfect for street photography and people shots.
Convenient enough to be taken along wherever you go, be it to the office, school or a night out. Size and weight don't bother, the package even looks chic. But more importantly the insides of Olympus' most convincing Micro Four Thirds camera are totally capable of satisfying the concerned photographer.
True, if you come from traditional DSLR gear the small package forces you to think outside of the box. How can an OM-D E-M5 combo possibly deliver, you'll think. If it's not your first Micro Four Thirds or compact system camera you may have lingering doubts about autofocus, low light and overall sensor performance. Don't doubt any longer. Olympus really got their stuff together with this most matured Micro Four Thirds camera yet.
Together with the latest high-end glass a camera such as the OM-D points toward Micro Four Thirds beginning to target the more advanced user segment of the marketplace.
Small sensor? Yes, cropping is more limited compared to larger sensors. The only area where the OM-D E-M5 and all Micro Four Thirds cameras can't keep up with larger sensors is their restricted ability to create shallow depth of field images, particularly as compared to full-frame. But there is much more than depth of field to an image. This veryMicro Four Thirds sensor may offer a win-win situation. The package is powerful and light, and you can mount nearly any camera lens you can think of.
Just ask yourself what you want, what your priorities and shooting style are. Cameras are always a compromise. Larger sensors require big and more expensive lenses. Yes, they're nice for easy bokeh. But seriously, photography's real challenge is not the isolation of the subject/object. It's its embedment. For me good Micro Four Thirds glass offers more than enough bokeh.
Low light, speed, compactness – where's a problem? It's a camera you can grow together with. The Olympus O-MD E-M5 acts as a fine extension of your own abilities. The camera doesn't get in the way of you and your subjects/objects. It rather paves the way for capturing what you intend to capture by bringing fun, cutting-edge technology, classic design and reliability back into photography.
Olympus pioneered Four Thirds, Micro Four Thirds, a dust reduction system and now a new 5-axis stabilization system. With the OM-D E-M5 Olympus once again lives up to its name as a pioneer in the world of photography.
No doubt there will be better cameras in the future. The OM-D E-M5 though will allow you to skip the next upgrade cycle. That camera's here to stay for a while. Pair it with the best glass available — good glass lasts a lifetime — and you can happily ignore what camera makers come up with for quite some time.
You might also want to read our complete, continuously updated The Olympus OM-D E-M5 File bringing you all the relevant hands-on reviews. Additionally, part two of our review is here, the Olympus OM-D E-M5 Video Test.
+++ You can order the OM-D E-M5 from Amazon, B&H, Adorama or eBay.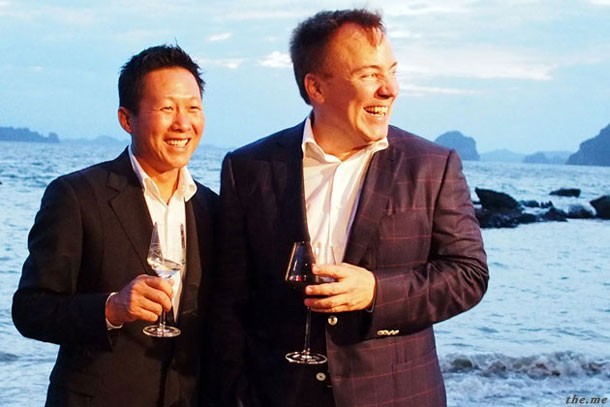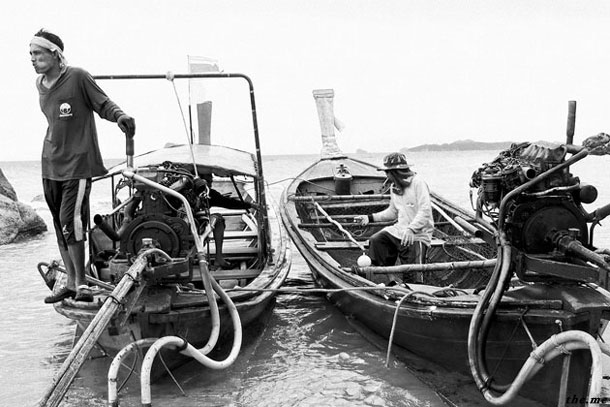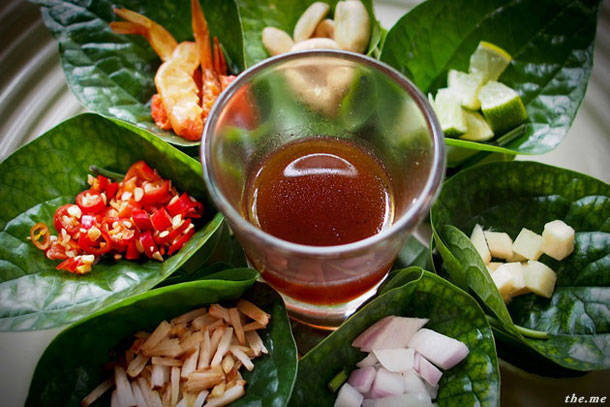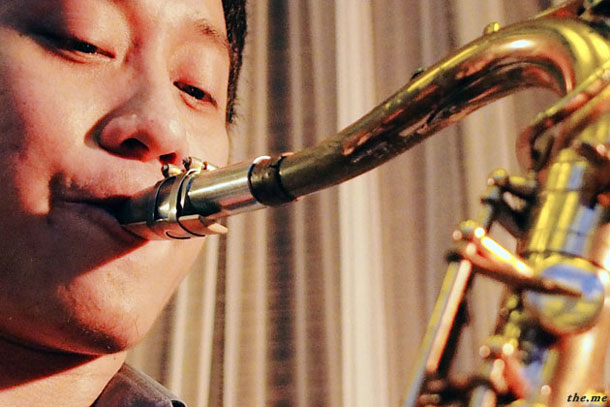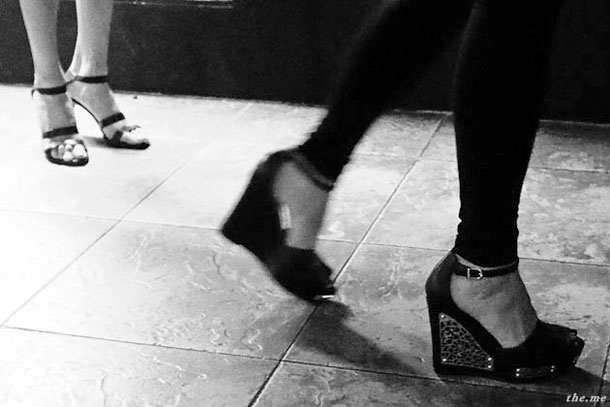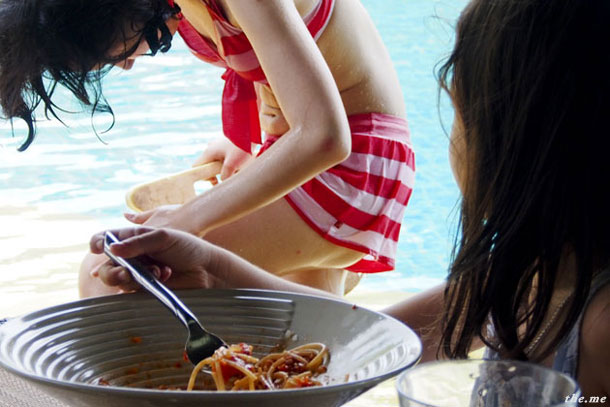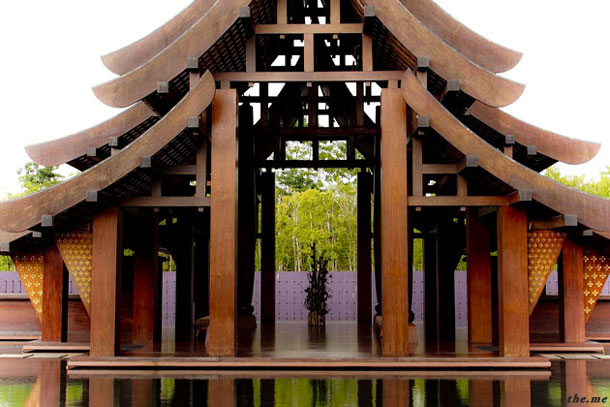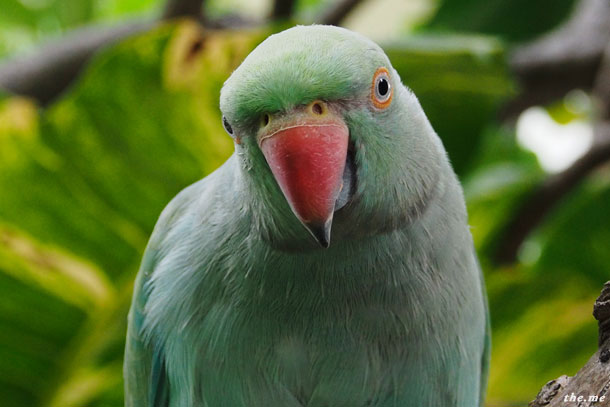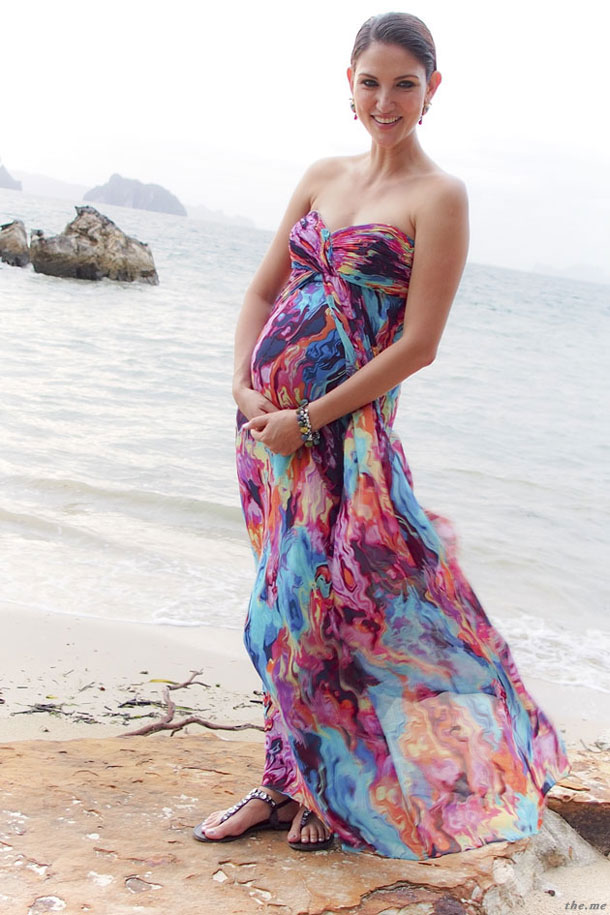 +++ Order the OM-D E-M5 now from Amazon, B&H or Adorama. +++