Photographer Gino Granieri shot Europe's biggest and wildest open air party that takes place every August in the planet's probably most livable city: Zurich.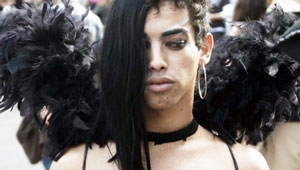 Here's Granieri's video of the Zurich Street Parade. Join the wild ride that's a lot about seeing and being seen.
The Street Parade is any photographer's Mecca. You won't have to ask a single dancer for permission whether you could take his or her picture. Forget release forms. Zurich turns into a huge stage offering the photographer endless photo opportunities, not to mention a great time.
The video is a clever combination of photography and videography powered up by sound. Granieri takes you through a party day and shows the self-staging of the party folks. That's right, the Street Parade is a kind of legalized orgy. Practically everything goes, hardly anything's is prohibited.
Granieri's video shows you the sound, the ecstasy, the alcohol, drugs and waste. Feel like partying? I rather feel like shooting it. Any camera really these days gives you the power to produce such footage, in this case shot with a Nikon D300s and a Leica D-Lux 4. Question is, do you master the editing? I'm not saying, am just saying most cameras these days outclass their owners… Soundtrack by Röyksopp.
Disclaimer: The video itself kind of makes you feel high. And better get your gear ready if you're nearby. The 21. Street Parade rocks on August 11, 2012.