Why anyone would want to simulate film? Today's ultra clean digital files can border on the sterile if not handled correctly. As with any product, opinions will differ, but this is my unimportant one: if you want film images, you use a film camera. If you want to simulate the closest thing to film images, give DxO Labs' just upgraded FilmPack 5 a good look. The software is not only for photographers who are fond of the retro film look.
Why not think of Filmpack 4 as Instagram Pro. The software goes well beyond the usual sepia and cyanotype effects. It's based on precise measurements of 60 specific types of film — everything from Fujifilm Velvia to Kodak Tri-X — to quickly endow digital photos with an old-school analog look.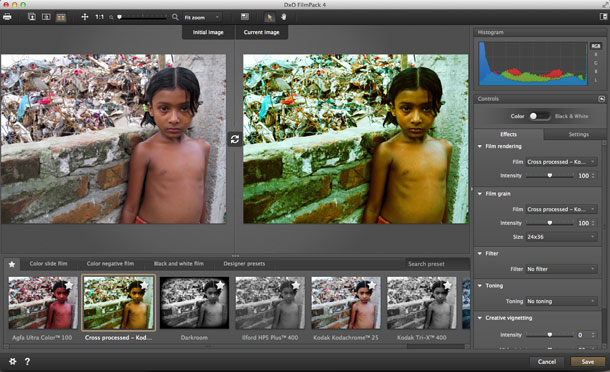 What is very unique with DxO Labs' film simulation is that they have calibrated the films quite precisely in order to retrieve the equivalent look in term of color, contrast, saturation and of course, the most important, the grain.
Here's DxO Labs about its scientific approach to film simulation:
Perfectly reproducing the quality and the style of the most famous black-and-white and color analog films was a real challenge, and could only be done by following a rigorous scientific process. First, we had to find the films — some of which had disappeared a long time ago. Then, in order to ensure precise calibration of colors, grains and contrasts, we had to take many different shots, both in the real world and in the laboratory. After shooting, we had the film developed by two of the world's leading photo labs, Picto in Paris and Duggal in New York. After digitally scanning and measuring the negatives, we modeled the results. This precisely scientific approach means that DxO FilmPack is the only creative photographic software that is capable of faithfully rendering analog films.
Think of Filmpack as filter or toning effects that breathe life into otherwise uniform outputs. You might even want to apply two films, for instance to get a gritty black-and-white rendering for that street photography look: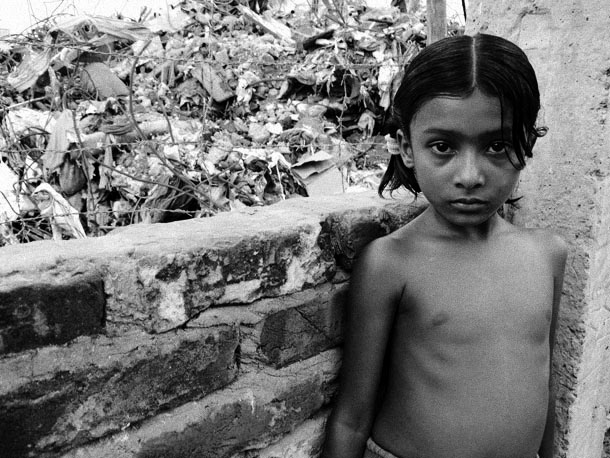 You might call film simulation a throwback or gimmick. I use it, I need it. Use the plain presets or combine effects such as blurring, vignetting, film grain and a pinhole-camera look — and tweak settings afterwards.
Filmpack 4 adds some welcome new features, such as an improved interface with split preview, new texture, light leak and framing effect, new designer renderings and finer control of color and black and white
The Essential edition is $79 after a $49 promotion ends. The Expert version for $129 (after a $99 promo ends) adds recipes involving "a new range of texture, light leak, blur vignetting and unusual frame effects (to give photos) an aged look, to draw attention to a subject or even to use original photo borders to highlight their images."
FilmPack comes as a standalone plugin on your preferred image processing software or is as part of DxO Optics Pro, a collection of various DxO Labs image tools, from perspective correction to sharpening and denoising. The fully functional Filmpack 4 Essential trial version is good for 30 days.
Find out more on DxO Labs.