You think you own your own photographs? Dreaming. Think again. The U.K. government has decided that others should be able to confiscate and exploit your property without your knowledge, permission or payment to you. This despite the fact that many a professional photographer's income comes from licensing if images. For many, it's their livelihood. Now the U.K. government just took that away. In a nutshell, the new "Enterprise and Regulatory Reform Act" (ERRB) already received royal assent and allows all work considered to be an orphan work to get used for free. And that applies not only to professional photographers whose livelihood just got taken away by this act, but also amateur photographers too.
The site Photo This & That has the details. You'd think that by taking a picture (any picture, be it a family snap or an amazing news picture, wedding picture, landscape, etc.) you create it and have copyright and ownership of that image. This is the law and a human right. You'd think. The last time an act was voted down was in 1979, and concerned the price of paraffin.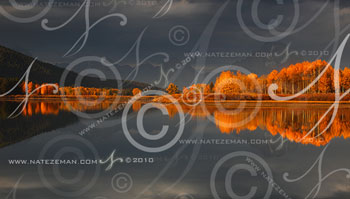 A first world government wants to confiscate your property. That's right. The U.K. government now has it that possibly also your work, even something you shot a minute ago and uploaded, just became an orphan work. Because millions of images that get uploaded to various websites, on the whole, have their metadata stripped out. Your brand new work, orphaned?!
Well, in case you weren't aware of, some social media networks remove rights data from photos. IPTC and metadata is something most enthusiast photographers don't bother with, but the majority of photographers, especially those in the editorial markets, always fill in full IPTC which shows the author of the image, copyright, contact details and so on.
Well, the majority of websites, social networks and so on strip out of this data. As such, these photos can now be used for free and for whatever purpose the thief of the image wants to use if for.
What to do?
Watermark your images.
Every photo editing software has a watermarking feature. For Apple products I suggest Marksta for iPhone or iPad. For Android search the Web. Just safeguard your work, will you?
Well on this site I don't take special precautions because images are uploaded in small resolution. Whoever wants to use and abuse these images is free to do so. But if you upload larger resolutions = don't think twice.
I know, soon there are zillions of images uploaded to the Internet. Good ones will soon be in danger of getting stolen and used without your permission.
For more information on this controversial copyright framework visit The Register, British Journal of Photography and campaign Stop 43.