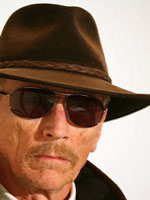 By BENGT NYMAN
High resolution or long lens? This might seem like an odd question. However, it's really not. For many purposes an 8MP image is enough resolution to convey the image. For magazine prints, 16MP can often do the job. For most applications 24MP are enough. Consequently, many photographers still label high resolution like 36MP as unnecessary. For most images that are framed upon capture and presented whole I agree. However for wildlife photography, where the focal length of your lens never seems long enough, high resolution photography really comes into play.
For comparison purposes I am limiting this discussion to full-frame cameras used for outdoor, daylight photography. If you are shooting small wildlife, especially birds, you rarely have a long enough lens to fill the image area with your subject. An 18MP camera with a 400mm prime lens can be compared to a 36MP camera with a 283mm prime lens. The 36 MP camera with the shorter lens of course gives you a larger image area and more image content. However, if you crop it to the same frame as the 18MP image you will have an image which compares in size, content and resolution to the 18MP image. If 18MP is sufficient for your final image you consequently have the choice between a 36MP camera with a 270-300mm lens or an 18MP camera with a 400mm lens.
The development of long focal length lenses are today driven by sports requirements where lighting often is limited compared to daylight. The result is a trend toward long, heavy lenses with large apertures. Sitting on a folding chair with camera and lens on a monopod is one thing, trekking through the landscape and photographing birds in flight by freehand is a different story.
I happen to use Nikon D800E and D810. I would use a Sony A7R if Sony offered the lenses required. For birds in flight, I use mostly the Nikon 300mm F4. This lens is relatively small, light, very sharp and well suited for hand-held photography. It may appear too short for the task, and it would be if it wasn't for the high resolution of the camera which allows post-process cropping to a zoom factor of 2, 3 or even 4 times before losing desirable resolution.
To be able to produce top quality results it's important that the lens is a high quality prime lens. I have found no zoom lens that comes even close to the resolving power of a top quality prime.
One alternative to a short, light lens and post-processing cropping might seem to be to add a teleconverter. Despite the excellent reviews of Nikon's new TC-14E III teleconverter, it does not sufficiently preserve the resolving power of a prime lens. As a matter of fact, it can not even match the image from the 300mm F4 cropped and enlarged to match the frame of the 420mm alternative.
See for yourself: studio tests of the 300mm x 1.4 = 420mm image shown at 100% and the 300mm image shown at 140%.