Leica M à la carte: The German boutique camera maker introduces two new digital M cameras: the flagship Leica M with an 24MP CMOS full-frame sensor, and the Leica M-E with an 18MP CCD full-frame sensor. The M Typ 240 offers ISO sensitivity of up to 6,400 and comes with LCD frame lines like the M9 Titanium and, yes, live view focus peaking (read Lloyd Chambers game changer thoughts). Its new CMOS sensor is designed and constructed for the use of both Leica M and R lenses. The M-E model will hold on to the essence of rangefinder photography. In other words: it's a repackaged, stripped-down M9/M9-P. Got one of those? Don't hold your breath for great resale value.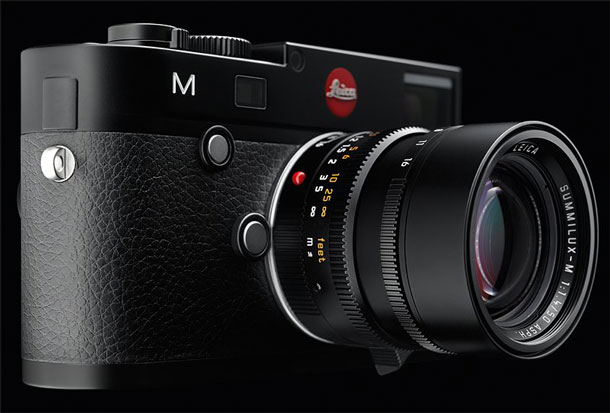 So here they are, the M and the M-E. Well they dropped the numbers and all. The new flagship is simply the Leica M, the "perfection of digital rangefinder technology," according to Leica. Yes, she does nearly everything. 3 fps and she does video. According to someone, however, video on the Leica M "sounds a bit like cruise control in a Ferrari."
A word about the CMOS sensor that's not a Sony. Leica bets on CMOSIS technology that's in the game since late 2007. This new development promises to transfer the characteristic advantages of CCD sensors, such as natural and brilliant color rendition and reproduction of details, to a CMOS sensor. Read CMOSIS' press release on being the Leica M sensor supplier.
Check out some of the new features of the Leica M, such as movie mode, live view focus peaking, thumb rest and thumb dial, a grip with studio flash connector, etc.:
Personally? I might go for the M-E. It's the M, available in black paint and silver chrome, with all the bells and whistles. And the M-E, reduced to the essentials, with the shier personality.
Price and availability of the M? $6,950, £5,100, €6,200 — to arrive in spring 2013. BTW, the $6,950 do not include sales tax.
The M-E? The new "entry-level" model will only set you back $5,450… Do I hear prices of used M9s and M9-Ps drop like a rock?
Leica promises a new menu system in the new M (brochure) for for faster and simple operation. The M is not weather-sealed, but "splash-proof" for even longer longevity:
Thanks to the many years of experience gathered by our engineers in the construction of camera bodies, the new Leica M is built without compromise for maximum stability and perfect sealing. Its top and base plates are machined from solid brass, and its full-metal body is manufactured in one piece from high-strength magnesium alloy. Specially designed rubber seals protect the camera body against dust and water spray. The glass covering plate of its high-resolution monitor screen is manufactured from particularly tough and scratch-resistant Corning® Gorilla® glass. All this makes the Leica M particularly resilient and helps guarantee it a long and reliable working life.
Look at the Leica M's overhauled new back and controls with LED lights, bigger screen and dial. Quite a departure from what some are used to: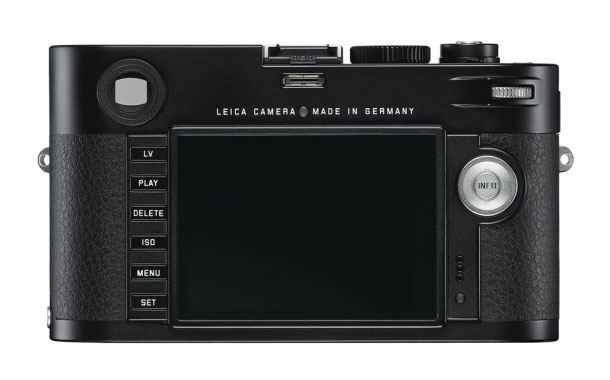 The Leica M-E (specs), on the other hand, sticks to what Leica does best: It concentrates exclusively on essential photographic functions, yet remains simple and intuitive to use. Or is it just a repackaged M9? Essentially yes.
Same front, same back, same everything. The M-E turns out to be the old top-of-the-line Leica M9, now for the masses. Ouch. Body's identical, apart from the color. The differences are: no sapphire crystal LCD display, no lever to check other frames and no USB port: