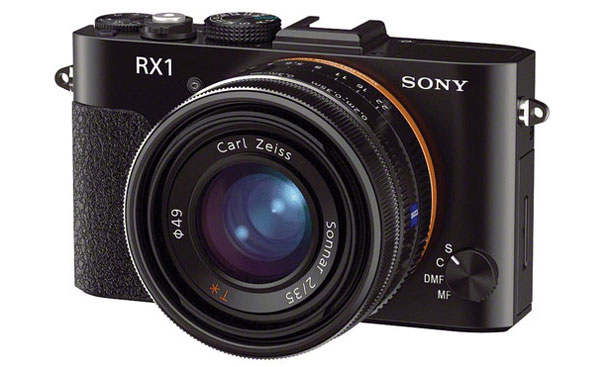 +++ As you all know, Sony updated the stellar RX1 with the RX1R lacking an anti-aliasing filter, something that seems very fashionable at present. Currently for the same price as the predecessor with AA filter, the newer model should deliver superior detail resolution, but potentially at the expense of increase moiré patterning in areas of very find detail. As with other cameras that drop the AA filter, one really has to pixel-peep to even discover hints of moiré.
Sony is clearly pushing the limits. They dare to do and have the guts that others don't. While Canon and Nikon keep on repeating themselves without producing real innovation, Sony shows the rest of the world what can be done. Now Sony introduces the compact full-frame Cyber-shot DSC-RX1, a camera as small as your average point-and-shoot. World's smallest full-framer. An engineering marvel, enabling you to capture photos that were so far only possible with a camera three or four times the size. Leica? It can be done, and it's done by Sony. While most of us are lusting for a compact interchangeable lens camera, this is an important, groundbreaking first step. The competition has to follow suit, but Sony will already be steps ahead. So how does the RX1 measure up? Well there's no real competitor yet… The RX1 (specs) is directly aimed at the pros. I have no doubt that it lives up to the hype. Et voilà you have a massively cheaper… Leica. And that's just the beginning. If the lens on this groundbreaking Sony is top notch, no issues with the price. I can't wait to try one.
Read our definitive, continuously updated Sony RX1(R) Reference File bringing you all the relevant hands-on reviews and field reports that matter (latest update on top).
+++ You can order the Sony RX1(R) from Amazon, B&H or Adorama.
Imaging Resource says your wish for sharper, more detailed images came true — but at what cost?
Like its near-twin, the Sony RX1R is a fantastic full-frame, compact camera with a fixed 35mm f/2 Carl Zeiss lens that delivers image quality rivaling what you'd get from most full-frame DSLRs (including pro models!).

So, should you buy the Sony RX1R or the RX1? Let's make it clear — you really can't go wrong with either camera. They're both exceptional and they cost the same. But if obtaining the highest possible resolution and image quality in a compact is your goal — especially if you often shoot JPEGs — and you're willing to risk the chance of additional moiré, then the RX1R is clearly your choice. If you don't want to deal with potentially more moiré, then the RX1 is the safer bet.

For current RX1 owners, much of the improved sharpness of the RX1R's JPEGs could eventually be applied to the earlier model through a firmware upgrade. Sony's shown a good track record of continuing to update firmware in older models, so perhaps there's some hope that the greatly improved JPEG processing of the RX1R could make its way to the RX1. There are no promises on this, of course, but it'd be a smart move for Sony to make, further endearing them to their high-end users.
DxOMark on the RXR1's not faultless lens:
In turn the benefits of improved resolution and detail rendering are tangible, albeit only slight and really only noticeable at the wider aperture settings. Of course it may well be possible to sharpen the RX1 files to match that of the RX1R although there may also be an increase in artifacts (that is out of our remit here, please look out for an in-depth review of the RX1R at DP Review, our partner's website. Without the OLPF in place it's likely that certain files from the RX1R will include moiré or color artifacts, depending on the subjects. Given the two are listed at the same price, it's not an easy choice to make.
Says DigitalVersus about the RX1R:
The Sony RX1R is a diva of a camera. Clad in a haute-couture casing, it's capable of great things if you can put up with its ways. So if you can forgive its sluggish lack of responsiveness and its often under-used controls, it'll give you the very best of itself in a rapturous show of sharpness, detail and crisp colour. It'll make any photo look great, even seemingly throw-away shots.
From Trusted Reviews' RX1 verdict:
The target market for this camera is not clear cut. So far, I've only met one person who actually owns the RX1 and, after a brief chat, it's clear that he's not a professional photographer. On the other hand, the RX1's image quality exceeds that of other advanced compact cameras, especially thanks to its superior glass, and it's perfect for the pro who wants a small but highly capable compact model to complement his or her DSLRs.

Without the $2,800-plus cost of this camera, the RX1 would certainly be flying off the shelves. At this point, the Nikon Coolpix A and the Ricoh GR — both less than half the price of the RX1 — offer good alternatives to the RX1, albeit with "only" APS-C-sized sensors. But even with less expensive options, it is surprisingly easy to fall in love with the RX1 given its superior build, fantastic lens, custom options and amazing image quality.
DxOMark's verdict is in, with an interesting RX1 vs. RX1R comparison. The not too enthusiastic conclusion:
Comparing the two models side-by-side we can see that the lack of an OLPF (optical low-pass filter) has impacted the sensor performance somewhat. Remember, we're not testing resolution here (although we will be publishing the results of that separately, with the R1XR / Carl Zeiss Lens review) but the results are somewhat disappointing for the Dynamic Range, dropping some 0.7 stops at base ISO over the original model. In practice though this ought not to be noticeable (…)

Without a doubt with its small size, full-frame sensor and the fixed view from the Zeiss 35mm F2 lens the Sony RX1 was a intriguing model when it was introduced and this new addition to the range is a promising addition. We've yet to see if there's any increase in resolution, we are optimistic and it's good see makers like Sony take the initiative with special editions and offer the choice.
From DP Review's full preview of the RX1R (btw, they updated the RX1R samples gallery), insisting it isn't a perfect camera. However:
When Sony showed us the RX1 last year, we called it "arguably the most serious compact camera we've ever seen." Featuring a full-frame 24MP sensor and a fixed 35mm F2 lens, the RX1 was very clearly aimed at serious photographers, and in our testing we found that it was capable of delivering stunning images, as well as being a very enjoyable camera to use. What's not to like about a near-silent shutter, fast lens and excellent image quality? (…)
But the RX1R isn't perfect. Its autofocus system isn't fantastic (and is prone to failure in moderately dark conditions), it still feels a bit "Cyber-shot-y" in places, which it really shouldn't for a camera costing close to three thousand dollars, and the cost of the optional accessories is borderline extortionate ($180 for a lens hood?). These concerns remain unaddressed in the RX1R, which is a little disappointing. As always though, here on this imperfect earth, everything is a compromise. And for many people, the RX1R's good points — both those which are inherited from the RX1 and those which result from the removal of the AA filter — will outweigh the minor frustrations.
Lloyd Chambers has these RX1R impressions:
Sony has not done everything right with the RX1R (some silly limitations in a few places), but with the excellent Really Right Stuff grip and the visual treat that is the Sony EVF, I've really enjoyed shooting the RX1R in the field.

And while the RX1R is not the pocketable camera that the Ricoh GR is (being about 3 times the bulk and weight with necessary grip and EVF), it's a fast efficient and very enjoyable camera to shoot once all the buttons are configured. And the autofocus is a terrific thing versus trying to manually focus a 35/1.4 Summilux-M on a camera with a red dot. Relaxing and fun and efficient and with a high success rate.

The lens quality is stunning on the RX1R sensor: the RX1R has no anti-aliasing filter (optical low pass filter), and the finely rendered details are shockingly good. Fine detail properly rendered from raw is shockingly good.

What is also noted is the striking difference between 24 megapixels on full-frame at 35mm versus 16 megapixels on APS-C (Ricoh GR) at 28mm: both are superb, but APS-C depth of field at 28mm is much deeper than 35mm on full-frame; one has to adjust equivalent apertures and a bit more (focal length). The two cameras together one could say are a "killer" combination out in the field. Wow.
Here's The Golden Sieve's wedding photographer RX1 take. Lots of samples, all with the one fixed 35mm lens. Conclusion:
I expected the RX1 to do marvelously at the little detail shots like the ones posted here, but what I didn't expect was how versatile it would be as a second body for portraits and candids. Many wedding photographers walk around with a set of fast primes, so having a 35mm F2 on a huge, beautiful sensor in a tiny, compact body is just what the doctor ordered. I think Sony is really onto something here and I couldn't help but imagine what a nice package a set of 24mm, 35mm and a 50mm RX1s would make for a wedding shooter.
Says TechRadar of the RX1R:
Sony, not being one of the heritage photography brands, tends to do things a little differently, just because it can. And the new Sony RX1R is indeed different (…)

Sony is once again showing off its talents by producing the RX1R. It's fair to say that this camera, like the original Sony RX1, is a very niche product that will no doubt be appreciated by those who do have the readies to fork out for such a premium device.
We were extremely impressed by the image quality from the original Sony RX1.
DP Review's early RX1R thoughts:
We're in two minds about the fact that the RX1R is operationally identical to the older RX1. On the plus side, the RX1 is a perfectly pleasant, capable camera that we really enjoy using, which captures great results. We gave it a gold award when we reviewed it, and we don't just hand them out like candy.

But it isn't perfect. Its autofocus system isn't fantastic (and is prone to failure in moderately dark conditions), it still feels a bit "Cyber-shot-y" in places, which it really shouldn't for a camera costing close to three thousand dollars, and the cost of the optional accessories is borderline extortionate ($180 for a lens hood?). These concerns remain unaddressed in the RX1R, which is a little disappointing. As always though, here on this imperfect earth, everything is a compromise. And for many people, the RX1R's good points — both those which are inherited from the RX1 and those which result from the removal of the AA filter — will outweigh the minor frustrations.
Digital Trends' RX1 verdict in a nutshell:
The more we mull it over, "suiting your vision" is an apt description for the RX1. This Cyber-shot is a wonderful photography tool and if you can imagine the shot, the camera will deliver it — within reason, of course. At this price, the RX1 is clearly for a very affluent shutterbug and perhaps our biggest complaint is the fact it's so darn expensive. Yet Lamborghinis will always cost more than BMWs, and people will always want the best. If you think of it like that, the RX1 is the best compact camera we've ever reviewed — and a DT Editors' Choice.
Very nice RX1 review by Peter Adams. How did the camera perform, Peter?
Very, well. Very, very well.

When I first got my hands on the camera I was cautiously optimistic about image quality and concerned about how the camera would handle with its lack of viewfinder, miniature controls (compared to a DSLR), and fixed 35mm lens. While I struggled with technique during those first days, I finally became accustomed to viewing the world through the rear LCD. However, I'd still like try the (optional) viewfinder accessory at some point.

The lens surprised me — I thought it would be more of a limiting factor than it was, but came to appreciate its versatility. Would I love it if this camera had removable/changeable lenses? Of course, I would. However, I have to admit, the 35mm F2 worked great for 90% of the photos I wanted to take.

When it comes to image quality, my expectations were wildly exceeded. This camera produces very high quality files that contain wonderful tonality and detail. I knew the full frame CMOS sensor would be good, but noise was pretty much a non-issue under 6,400 ISO. Even at that high of a setting, the files were very usable and cleaned up nicely during post-processing.

Bottom line, if you want a small camera that produces DSLR quality images and provides a good deal of manual control, this is a fantastic camera.
EOSHD says Micro Four Thirds may strike a good balance between size and image quality, but the RX1 takes that philosophy to a completely new level — it even matches the look of the 5D Mark III:
Aside from the disappointing video quality, the RX1 is a gem. I've been looking for a stealthy street camera with that Henri Cartier-Bresson magic for a long time and now I finally have it, without resorting to the expense of a Leica system.

I had hoped the Fujifilm X-Pro1 would be that camera, but the cripplingly slow AF, terrible manual focus feel and chunky body resulted in it going on eBay. Nor does that camera have the full-frame look of the RX1 and outright image quality.

I've lost count at the number of times I've picked up my iPhone as a camera due to convenience and the fact you have it with you, and shared a photo taken with it. Well it is time that stopped. From now on I'm carrying my RX1 around. If it had a phone on the back, it'd be even better!

I'm kidding but the point still stands. You're more likely to pick the RX1 and shoot stills with it than a 5D Mark III. As for crop sensor cameras, every time I used one for stills in the back of my mind something bothered me — that temptation to lug my full-frame camera around purely because the quality was unmatched. Now not only does the RX1 match the look of the 5D Mark III it betters it. The RX1 gives you an image quality reason for using it not just a convenience factor or size advantage. Imagine no longer having to carry a bulky DSLR and set of primes, let alone a huge medium format camera, tripod and lens onto a fashion shoot.

Medium format quality in a compact camera? It had to happen some day I suppose.

Hurray for technology!
CNET's Lori Grunin calls the RX1 a "pricy slice of heaven":
The good: Great photo and good video quality in a camera with a nicely functional and fluid shooting design are the Sony Cyber-shot DSC-RX1's highlights.

The bad: It lacks a viewfinder, has sluggish autofocus, and there's no focus peaking in video mode.

The bottom line: With a terrific lens and a great full-frame sensor, the Sony Cyber-shot DSC-RX1 delivers the best photos we've seen from a fixed-lens camera. But that doesn't come cheap.

If you're looking for the best photo quality you can get in a unibody digital camera, this is it. The RX1 delivers a more natural looking sharpness than even the OLPF-free X-Trans sensor of the X100S and based on my prelimary testing, better color. Plus, the Zeiss lens blows away the Fujifilm's (I haven't seen the Leica's or Nikon's yet). While I'm not crazy about the slowish performance, it's pretty typical for these types of cameras, regardless of price segment.

That said, if you want a great "compact" and still want money for food, unless you're really picky the APS-C models are still an excellent choice.
The Verge's RX1 verdict — shooting like a pro with a pocket-sized camera:
The RX1 is a photographer's camera. Really wealthy photographer's. The RX1 isn't perfect: it's exorbitantly expensive for most people; it's limited to one, fixed lens; it requires a knowledge and understanding of basic photographic principles to really get the most out of it; its battery life sucks; and its autofocus system falls short. But if you're prepared to work around its limitations and have the deep pockets required to play in this game, the RX1 can pay back in dividends. It's not for the faint hearted, or for the beginner, but if you are looking for the ultimate compact camera, the RX1 is the one to beat. Now we just need a full frame NEX camera with interchangeable lenses and we'd be able to leave those pesky DSLRs behind for good.
Says Reviewed.com:
The RX1 isn't perfect; it has many of the same flaws that plague other compact fixed lens cameras. While it's far more expensive than every other fixed lens camera on the market, it's naïve to think that a giant price tag precludes all compromise. Most glaringly, the RX1 struggles with a small battery and a contrast-based autofocus system—issues even entry level DSLRs don't have to cope with (…)

Image quality hasn't been compromised, though — not one bit. The Sony RX1 easily performs as well as similar full-frame cameras such as the Canon 5D Mark III and Nikon D600, coming close to my favorite body from 2012, the Nikon D800. The fixed focal length is obviously an issue for some, but the sharpness and bokeh of the RX1 is a match for virtually any 35mm F1.4 lens on the market. We're still keen to test the Fujifilm X100s, but the RX1's full-frame sensor outperforms every other fixed lens camera we've seen by a comfortable margin.

Whether out of pure curiosity or genuine buying ambition, at this point you're likely doing the math in your head. For most, a $2,800 price tag for a fixed-lens camera probably seems like a bridge too far. When you're a manufacturer suggesting a retail price above Leica levels, your customers are likely to suggest you get your head checked. Yet all our performance numbers indicate that the RX1 is on even footing with similarly priced DSLRs—though a Sigma 35mm F1.4 lens and a Nikon D600 or Canon 6D is a tempting alternative. Whether or not the RX1 is for you will come down to how much you value what's not here: Is shedding the bulk and weight of a DSLR worth giving up the flexibility a system camera offers? The question is, does anybody need this thing?

Realistically? Probably not. The RX1 is likely to appeal chiefly to buyers who already own a full-frame system camera who want something small for traveling, for whom sacrificing on image quality is like sacrificing a limb. Yes, complaining that your incredibly expensive camera and lens collection is too cumbersome to bring on vacation is the ultimate first world problem, but the RX1 solves it nonetheless.
Imaging Resource's extensive RX1 review is mostly positive. Bottom line is that it's a groundbreaking camera that can more than compete with the best:
We never thought we'd find ourselves saying that a $2,800 compact camera was a good deal, but if ever one qualified as such, the Sony RX1 is it. What's perhaps most exciting about the Sony RX1 is the way it completely redefines expectations of what a compact camera can accomplish. With the RX1, Sony has thrown down the gauntlet to the rest of the camera industry; it'll be interesting to see who, if anyone, rises to the challenge. Meanwhile, the Sony RX1 sets a new benchmark for compact camera performance, earning it a resounding pick as one of the best — if not the outright best — cameras of 2012.
DxOMark says the Sony's Carl Zeiss Sonnar T* 2/35 is outstanding:
When Sony announced the RX1 it both excited and intrigued photographers around the globe, it was a bold step and a unique offering. With all their experience not even Leica, or Fujifilm, have attempted to meld a fixed high-quality, high-speed prime with a full-frame sensor in such a compact form. The result is a highly attractive, if somewhat pricey, camera of uncompromising quality. The Zeiss designed, Sony made lens is an integral part of that. Its optical performance is outstanding, and particularly noteworthy for its consistent sharpness and homogenous imaging across the frame. With excellent image quality at maximum aperture becoming outstanding at F2.8 and on, the Zeiss Sonnar T* 2/35 is likely to become a classic, against which all others are judged. Of course the lens can only be obtained with the purchase of the RX1, a camera that is not entirely without its own quirks and shortcomings. In spite of this, if you have the money to invest, then close to perfect imagery is assured.
"State of the art," says the New York Times' David Pogue about the RX1 — big sensor, small body, a concept that works:
Unfortunately, there are also some aspects that will drive you crazy. Focusing can be slow — in low light, really slow; as a result, this isn't a great camera for sports, pets or children. There's no stabilization for still photos, either. And you can't play back stills and videos consecutively. You have to dive into the menus to switch from one form of playback to the other. That's common to other recent Sony cameras, and it's idiotic.

If Sony follows its usual pattern, it will follow up the RX1 with other models that address some of these shortcomings.

In the meantime, it's fantastic that Sony decided to produce this expensive, astonishing, limited, one-of-a-kind machine. You may scoff at its nonzooming lens, its slowish focusing and its nosebleed price, and that's fine; in many ways, the RX1 is a proof of concept, a bold experiment, an effort to achieve what's always been thought unattainable.

It paves the way for other cameras that you may want to buy, cameras that embrace the philosophy of big sensors in small bodies. After all, sensor size really is the most important consideration when you're shopping for a camera — no matter what color it is.
Bert Stephani offers some RX1 "confessions of a photographer" — not a camera he would buy:
On the Internet, the RX1 is a pretty popular topic. That seems logic since we gearheads love the idea of putting a full-frame sensor in a compact body. People love to talk about that but they like to talk about the RX1′s pricetag even more. 3100 EUR is a LOT of money for a compact camera. And if you want a viewfinder for your RX1, you better have deep pockets. But at the same time €3,100 is not that much money for a full-frame camera and and excellent Zeiss lens. It all depends on what you need.
It's definitely not a camera that I would buy. I'd rather get the new Fujifilm X100S. It's flatter so it fits better in a pocket, it looks way better, and you get a viewfinder build in for way less money. So for me it's a no brainer to choose the X100S over the RX1. Others will choose differently depending on what they value more.
If you shoot all the time with a full frame DSLR and a 35mm prime because you love the unique look of a full frame sensor and a fast prime and if you would like all that in a smaller body, the RX1 might be an excellent choice for you.
The RX1 is in my opinion an excellent niche product and an interesting link in camera development. It's one of those cameras that may not sell in huge numbers but will probably be pretty influencial in future technology. I don't think it will be the last compact full-frame camera we'll see.
DP Review's review is in! They lament some Cyber-shot quirks, but if a fixed 35mm lens will fulfill any of your shooting requirements, then there's nothing to touch the RX1. Looks like the RX1 is good enough to play in the same league as Leica:
The RX1 has no direct competition. The closest comes in the form of Fujifilm's X100S, which can't offer full-frame image quality but is half the price and has a hybrid viewfinder, fast focus and digital split image focus system in its favor. However, if image quality is paramount for you, there's nothing that comes close in such a small package this side of a Leica and its small-car price tag. As a bonus, the RX1 is an engaging photographic tool.

We've seen several more famously photographically focused brands attempt to build dedicated high-end photographer's compacts but few have resulted in such a well-polished product. Its faltering autofocus in low light hampers the ability to exploit its full after-dark potential, and "decisive moment" street shooters may find themselves wanting to shoot in manual focus. Ultimately, though, the RX1 is still a better, more capable and more satisfying camera than niche cameras usually are, which is what earns it our Gold award, despite the niggles.

At the start of this review we asked if the RX1 was a good enough camera to play in the same league as Leica. The answer is yes. The lens is excellent, as is the sensor (something that's not been true of digital Leicas so far), meaning it'll more than hold its own against the M-series cameras in image quality terms, even if it's not quite as engaging as a true rangefinder. Or, put another way, it's arguably the camera the Leica X-series aspires to be.

There are plenty of photographers who are likely to appreciate a camera with a fixed prime lens, precisely because it offers something that interchangeable lens cameras don't — in terms of size and dedication of purpose. So, if what you want or need is a fixed 35mm full frame camera, then the RX1 not only offers you that — it also offers a camera you can really love. And its combination of image quality and size make it one that will allow you to get photos you wouldn't get with any other camera.
Excellent review with great images by Duncan Davidson who gives it a "highly recommended":
The Sony RX1 is as expensive as a full-frame SLR, yet small enough to fit in a jacket pocket or a smallish bag or purse with ease. It pairs one of the best full-frame sensors made to date with an amazing lens that has few peers, yet carries a commodity Cyber-shot label. From more than a few feet away, it looks fairly ordinary. Maybe even quaint. Close-up and in hand, however, the fit and finish is exquisite. It's a study in juxtapositions (…)

Despite any quibbles and the outrageous prices of the accessories, I don't have any qualms about purchasing the RX1 and the optional EVF. The RX1 gives me no-compromise images in a package that comfortably goes with me anywhere. I'll go so far as to say that if anything happened to it, I'd replace it with another one without so much as a second thought. Of course, it doesn't replace my Nikon D800 or my D4 and my collection of Nikkor lenses for lots of uses, but it has replaced my Fujifilm X100 as my everyday carry about camera.

Put another way, there has not a single time that I've been out and about with only my RX1 and regretted not having my big SLR with me. That's pretty much a first for me. Even though the X100 came close, it never quite met that standard. I can tell you that my RX1 going to spend a lot of time in my bag or on a strap while I continue to travel around the world in 2013.

As of February 2013, this camera sets the bar for all compact digital cameras to meet. Finally, after thousands of words, only two more are needed: highly recommended.
Hardware Zone has an interesting take on the RX1 — "High Performance, Low Stamina":
This is the way we see the Sony RX1: It's a niche, proof-of-concept camera that's pushing the limits of camera design, built for the photographer who appreciates a 35mm F2 lens, and is a luxurious second (or twenty second) camera for the person who can afford one.

If you love 35mm F2 and want the power of a 24MP full-frame sensor, the RX1 will not disappoint you with its solid construction, smooth handling and gorgeous images. As photographers know, it can be refreshing to play within the constraints of a prime lens, and the RX1's compact size makes it a delight to just drop in your bag for the casual day out, to hold in your hands when you're walking the streets looking for a decisive moment.

Sure, you can always get a full-frame DSLR camera and a 35mm F2 lens and still be able to swap out lenses in the future. You'll spend slightly less (…) With a DSLR, you'll also get a camera with a tried-and-proven phase detect AF system which works great for still or moving subjects and in bright or low light, as well as a built-in optical viewfinder. But you won't get the RX1's compact size and nearly silent shutter, two factors which will help you remain inconspicuous and unthreatening when photographing people.

Now, the camera isn't perfect. We were ready to give the RX1 our full love when it first arrived – until the battery died out on us on day two of our testing. This was after shooting about 250 images on a full charge. Battery life is seriously low, rated at 220 to 270 images, which is easily half a day of shooting (well, depending on how trigger-happy you are). No use having a powerful full-frame camera in your hands with Carl Zeiss lens if it won't turn on.

And it's rather silly that the RX1 is its own battery charger. If you want a second battery you'll need to pay additional for it, and if you want to charge both at the same time you'll need to get the optional external battery charger accessory (…) you need to cough up to work around the RX1's low battery life. It's reason alone for us to hesitate recommending the RX1 for serious usage; despite its other overwhelming strengths, the camera has a pretty weak Achilles' heel. And it's one you'll be paying a lot for.
DigitalCameraInfo asks whether the RX1 can replace a DSLR:
Altogether, the RX1 is a fantastic piece of kit, and I don't have the slightest regret over my decision to bring it. While the asking price is certainly very steep, the quality you get in return is immense, and the shots I got from the RX1 easily match the output I got from three shows with the Nikon D800. Should everyone dump their DSLR forever and go pick one up? Of course not. It's a great camera, but it's expensive for a backup and obviously being married to one focal length isn't for everyone.
Photography Blog's review highly recommends the RX1:
As the RX1 is a Sony camera, it boasts a long list of other stand-out features. Shutter lag is only notable by its apparent absence, and image processing times are thankfully non-intrusive, even for the large Raw files that the RX1 produces. This camera really does deliver DSLR-like performance and image quality in a pocketable format, music to the ears of most enthusiasts, with the exception of the auto-focusing speed, which lags behind the very best contrast-based systems. It's certainly not bad enough to prevent us from recommending the RX1, but it does limit the camera's versatility somewhat.

It's difficult to rate the Sony Cyber-shot DSC-RX1 in terms of value-for-money. To some would-be-buyers the combination of the full-frame sensor and quality Carl Zeiss lens actually looks cheap at £2,600 / $2,800, while others will think they're mad. We're with the former camp, except when it comes to the RX1's pricey accessories. £379 / $449 is a lot to pay for an electronic viewfinder, even if the latter does greatly enhance the camera's handling, £499 / $599 for the optical viewfinder is even worse, while £199 / $250 each for the thumb grip and leather case might make us question our sanity (not to mention the lens hood at $179.99).

Sony have truly blurred the lines between compact and DSLR in terms of the RX1's features, performance and image quality. The RX1 is the first truly pocketable camera to offer a full-frame DSLR experience, something that money can actually now buy…
ePHOTOzine has little to complain — if you have the money for the compact stunner:
The Sony Cyber-shot RX1 is currently unique in being the only compact camera with fixed lens and full-frame sensor. Due to the expense of developing a camera like this, it's likely to be unique in its field for a long time to come, with APS-C sized sensor (or smaller) compact cameras being developed in greater numbers. The only other option is to invest in a full-frame Digital SLR and equivalent lens, with the added bulk, or look at a digital rangefinder, albeit with much higher costs involved.

The Sony RX1 is clearly capable of delivering extremely high image quality with a sharp Carl Zeiss 35mm F2.0 lens on the front. The camera is roughly the size of a medium sized mirrorless camera with a compact fixed lens on the front, but with a full-frame sensor its noise performance is excellent, and for those who are looking for the highest quality in the smallest package available, the Sony Cyber-shot RX1 is an excellent camera, particularly if you have the money to afford it.

With a premium camera you would expect to have an external charger so that if you invested in a second battery, which is recommended due to the short battery life, you would be able to charge the battery while still using the camera, but unfortunately as charging is performed in the camera with a USB charger you will have to stop shooting. Although if you have the money to buy the camera, then buying the additional batteries, charger and accessories may not be too much of an issue.
DigitalRev's Kai is onto the RX1 — "big balls and lots of gutter action":
The Camera Store's hands-on video test is in. Verdict:
We are truly impressed with the images from the RX1. While the camera isn't the most versatile tool, the image quality alone makes it one of the most exciting compact cameras available. I was especially impressed by the Sony's ability to out-resolve a D600 with the excellent Zeiss ZF 35mm F2. All in all, another fun shoot with a very cool camera.
Tim Ashley posts his "Sony RX1: Executive Summary, Lazy Readers' Digest, Top Tips." Read the whole thing. In the end, convenience rules over IQ:
I love my RX1, pretty deeply: but if the new Sigma lens (for Nikon FX) is great, the RX1 is going. At heart I like my systems to be separable and if I want small and lightweight, I am willing to compromise more on IQ and go with an RX100.
DxOMark tested the RX1 — not too shabby! The little Sony RX1 scored #4 on their overall rating list right after the Nikon D800E, D800 and D600. A photojournalist's dream come true?
Ranking 4th overall in the DxOMark Sensor Score Ratings the Sony RX1 compact camera performs as well as and better than many professional DSLRs. Featuring the same full-frame Sony CMOS sensor used in the Nikon D600 we already knew how impressive the results could be and engineering it into a compact shell with a fixed lens hasn't negatively affected picture quality. ISO performance isn't quite as good, but nearly, and Sony should be congratulated for pushing the boundaries of camera technology with the RX1.

For photojournalists needing to be discreet, travel light and produce stunning images the Sony RX1 is a unique option and for that it's worth the money. Unfortunately the high cost currently puts it out of reach of others who'd love a camera like this. As the popularity of Hybrid cameras has shown though that there's big demand in this sector, so don't be surprised if other manufacturers follow Sony's lead and help to drive down prices.
Tim Ashley has a review of the RX1's optional EVF. Conclusion:
The EVF both could and should have been better. Not enough thought has gone into the way in which it or its case have been designed, nor into the way that it works as part of the system: the firmware tweak I suggest above is one example of this but another is the fact that neither the thumb-grip nor the flash can be used in conjunction with the finder.

Those gripes aside, the finder does its job very well. It fulfils all of the major requirements a user will have of it and it unlocks the true potential of the RX1. Together, as a system, they might suffer from some compromises but overall, they work very well indeed and I would go as far as to way that I would actually prefer to have the finder as an external: the abilities to tilt it or to leave it at home or in the bag making the camera as small as possible when required, taken together, make it a winner.
Here is what Digital Camera World has to say:
Since it contains a full-frame sensor, we had very high hopes for the image quality from the RX1, and we haven't been disappointed. That sensor is capable of resolving an incredible amount of detail, while colours are rich and vibrant.

Noise levels are kept to the minimum at high sensitivity, while the combination of a very large sensor and F2 maximum aperture allow for some beautiful shallow depth of field effects.

Ultimately, it will be interesting to see how the RX1 sells. With its high asking price, and its fixed lens limitations, it's a camera that shows off exactly what Sony can do, and isn't necessarily aimed squarely at the consumer market.
Overall, Camera Hoarders do like the RX1:
Sony RX1 is a definite winner. It might not be perfect, but never before could we buy a camera this small with such superb sensor and lens combination. Silent shutter makes it ideal for street or photojournalist work, and if someone finds the time (Sony are you reading this?) to develop hyperfocal on-screen distance scale in a form of firmware update, RX1 might become digital street camera unlike any before.

Image quality is in the same league with Nikon D600, D800 or Canon 5D MkIII used with similar high quality lens… in plain words there are only 5-6 cameras on the market today capable of competing with RX1 (excluding medium format) and none of them as small.

Even more, RX1 could be a very good choice for amateur users who can live without optical zoom, because RX1 delivers better image quality than any other small-sensor equipped camera. It has classic "green auto" mode, so if you like shallow DOF shots under candlelight and have a terrible itch in you wallet go for it…
Concludes Ken Rockwell — right, he's not too convinced:
I also wouldn't buy the RX1 because its image quality isn't good enough, specifically, I dislike its color rendition. I'm all about color, so if a camera can't get the colors I demand, the rest doesn't matter. Sure I could try to tweak it in RAW or Photoshop, but what I need is more subtle than that, and I doubt that I could get the colors I want even if I tried. Even if I could get my desired color rendition with a little work, why should I bother when either of the Nikon D600 and 35mm F2 AF-D or Canon 6D and EF 35mm F2 combinations give far better image quality (color rendition) with the same low light performance for less money, and handle to full DSLR levels, not merely point-and-shoot levels like the RX1. I love what I can get out of my Nikon and Canon DSLRs, and out of my Canon point-and-shoots.
Finally! Honorable Luminous Landscape's Michael Reichmann on the "24MP in your jacket pocket":
I hate sounding like a fanboy, but I must say that the Sony RX1 presses all the right buttons for me — no pun intended. Built quality is exemplary, haptics are mostly excellent, as are control placement and customizability. The Zeiss lens is truly excellent, and having a full-frame 24MP camera that can fit in a coat pocket and go almost anywhere without being an encumbrance makes this camera greatly appealing. One can always find quibbles in any piece of equipment, but the RX1 is more operationally all-of-a-piece and desirable than just about any recent camera in my experience.

Of course there's the issue of price, but frankly it's hard to imagine a camera being as well made with as terrific a lens for much less money. Quality costs.

The only competitor on the horizon that I can see is the forthcoming new Leica M, due late winter or early spring 2013. It too will be full-frame, 24MP and have an accessory EVF. Of course it will be quite a bit larger, heavier and much more expensive even without a lens, but the comparisons will be inevitable and as a long-time Leica aficionado I'll be among the first to do them.

In the meantime, unlike most cameras that cross my desk, the Sony RX1 has captured my attention and admiration. Indeed I bought one as soon as I could because it's just the ticket for the kind of travel and documentary shooting that I so much enjoy doing.
Photo Rumors reviews the RX1. While the price of the RX1 accessories is considered worse than the camera itself, you get what you pay for:
With the Leica M9/M, the RX1 remains the only full-frame digital compact camera available today. The RX1 is basically a very serious (or the best) point and shoot camera money can buy. The main advantages of the RX1 are the camera and sensor size ratio, with the Zeiss lens as an added bonus. The reason you may consider spending $2,798 on the RX1 is this: the camera will deliver the best image quality per ounce for a long time.
From Pocket-lint's RX1 review:
Yes it's a lot of money, but the RX1 does feel like a special camera. The pairing of an excellent full-frame sensor with a superb and sharp F2 lens makes for top-notch image quality, only really let down by some chromatic aberrations in images. There are a couple of other glitches in the shape of autofocus speed and battery life length, but even so there's still that certain something about the RX1. Overall we think there'll be a lot of people who will fall in love with this camera, in spite of its minor shortcomings. We certainly did, even at this price.
Steve Huff uploads the second part of his RX1 takes, crowing it to be his pick for camera of the year 2012 (read the whole thing):
The RX1 is a beauty. Like you have already read in the title, I have chosen it for my "Camera of the Year 2012." My 2nd place choice is the Olympus OM-D and 3rd place is the Leica Monochrom. The RX1 takes the top spot though because I have never used a camera that has just given me gorgeous results like this so easily. It is almost like the camera knows what I want… like it is reading my mind. Of course this is not actually a true statement but the main reason I enjoy the RX1 so much is probably due to two things. The sensor and the lens. These make up the heart of the camera and with these two thing matched and combined it delivers the image quality that is flat out gorgeous with that Zeiss 3D color and quality we know and love. Dynamic Range even in the Harsh AZ sunshine was fantastic and this is a camera that can motivate.

Pros:

Small but built well
Fast F2 Zeiss 35mm lens matched to the sensor for optimal quality
Manual Aperture control on the lens
Extremely good IQ in low light/high ISO
Nice quality LCD on the back — can be seen in sunlight
Comparable with the top dog DSLRS like Nikon D4, D800, 5DIII
No dusty sensor hassles
Close focus as close as 0.2 meters (Zeiss 35mm on Leica M is .7 meters)
HD video with full uncompressed through HDMI
Crop mode gives you a 50mm and 75mm equivalent shot in JPEG mode.
EVF is best I have ever used (if you buy it extra of course).
Manual focus works well and is smooth and silky.
Focus Peaking!

Cons:

At the price of $2799 a real charger should have been included in the box!
EVF is pricey at $449
AF hunts in low light and can have trouble in really low light.
Focus peaking only works with focus assist magnification on.
Battery life is not the best (250 shots or so) so get a few more.
Lens seems optimized for close distances. Seems sharpest up close and at mid distance.
Video AF is slow as molasses in low light. Had trouble finding focus so manual focus is recommended if shooting video indoor.
If you forget to turn on lens distortion correction and shoot JPEG your shots will have lens distortion.
Says What Digital Camera's review:
Pros:

Sharp, detailed and lifelike images, solid build quality, effective distortion correction option, excellent high ISO performance, brilliant corner and edge sharpness (once stopped down), superb (though not faultless) AWB performance, prompt write times, excellent LCD performance.

Cons:

AF can hunt and misfocus, some lens distortion, battery life, aliasing effects (jaggies) with strongly defined details, ease with which exposure compensation dial may be turned accidentally.
DP Review posts an extended preview — including the image comparison tool. Those JPEGs look better than the D600 and A99, and at least as good as the Canon 5D Mark III… Preliminary, to be updated first impressions:
As with all non-SLRs, focus is one of the key factors in the RX1 shooting experience and it's something of a mixed bag in this respect. In many respects it's very good — autofocus speed isn't as quick the latest Olympus and Panasonic mirrorless cameras that set the current benchmark for single AF, but it's comfortably in the realms of what you should be able to expect from a contemporary camera.

Autofocus begins to fall over in moderate-to-low light — focus speed drops and the likelihood of it achieving focus plummets. The AF illuminator helps for close-range work but the camera can still take a couple of attempts to find its subject. It's a problem we've encountered with Sony's NEX cameras, so it's a shame to see it here.

Manual focusing is a similarly mixed experience. The focusing itself is positive, with a well-calibrated speed-sensitive focus-by-wire system combining with a simple on-screen distance scale to ensure you always have an understanding of what's going on. However, precise focusing require magnified live view, which slows the process as you can't confirm composition and focus at the same time.

In most respects, though, the RX1 is a lovely camera – engaging to use and taking impressive images. We'll be looking in more depth at the lens compensation options in the review (by default the camera corrects for vignetting and lateral chromatic aberration, but doesn't correct distortion unless you want it to), but our early impressions are that its output is not suffering to any great degree from this correction.

Our initial impressions of the image quality are as positive as those about using the camera — the pictures are sharp, colorful and have the pleasant softness that a fast lens can give on a full-frame camera (though a 35mm F2 is only going to offer really shallow depth-of-field at fairly close working distances). The bokeh is fairly attractive, with slight bright edges sometimes leading to slightly fussy backgrounds. We'll keep testing and will investigate the image quality in greater detail but until then, it's going to be hard to prize out of our hands and, so long as the image quality lives up to it, that goes a long way towards justifying the price.
Steve Huff posts his review of the "full-frame powerhouse". Conclusion will follow with part two. Early verdict in a nutshell:
Steve Huff posts some great RX1 reflections, well worth to read the whole thing. Excerpt — yes, it's his #1 pick for camera of the year 2012, but final conclusion will follow with part two:
The RX1 is easy to use. It is quick and delivers stunning photographs. It is a camera that will not fight you and it will deliver results better than you expect. It will allow you to be creative and deliver on what you envision. Would it be better with the built in EVF? Yes yes yes, but for me it is not a deal breaker without one because the external rocks and works well. This is a world's first to have a full-frame 35mm sensor in such a compact body but it is more than that really. The camera as a whole was made to deliver a no compromise experience. The sensor and lens combo are perfectly matched (…)

The RX1 magic lies in the fact that it is small, solid, hassle free and creates images that you expect it to. No muss no fuss. No messing or second guessing with lenses, No worries and results you can count on. Add in that special Zeiss magic and the RX1 gives images that will soon be known having as "That RX1 Look."
Henry's Cameras asks Sony about the RX1:
Bert Stephani asks, the RX1, the perfect travel camera? Some great images, check out his thread. Well, he'll probably sell some of his DSLR gear as soon as he gets his own RX1… sweet and short conclusion:
If a travel camera doesn't mean a lazy and easy to use point-and-shoot camera to you, the X-E1 is a great choice for capturing the beauty of exotic countries, great family moments and street scenes.
The Phoblographer has more images and hands-on impressions:
The Sony RX1 is very impressive. Sure, it's expensive; but let's think about it: no one else is doing this except for Leica and those are around three times the price of this camera. For what it's worth, the Sony RX1 is justified at its price. My only problems so far with the camera are that I believe it should have a built-in EVF, the autofocus is a bit sluggish and I want a depth of field scale around the lens.
Steve Huff wraps up his RX1 thoughts with what he doesn't like:
Well, Sony asked me to be honest and of course the RX1 is NOT perfect. I wish they would have included a built-in EVF and even added a tilt LCD. I also wish it had a built-in ND filter like the Sony X100 did as the maximum shutter speed at F2 is 1/2000s. It is not a real issue as you can get an ND filter for $50-$70 and be done with it, but would have been nice to have one built in. The price is a bit high but Sony has spent an incredible sum to develop this camera and it shows. If you want the quality of a full-frame DSLR with an amazing fast lens and incredible quality sensor that will fit in your coat pocket and go with you anywhere then this is the ONLY game in town.

I am sad to leave the RX1.
The Verge's Sean Hollister — a Canon man — is raving about the RX1. And the A99. And and. "They scream quality," he says:
If you expect the RX1 to behave like a point and shoot, though, you'll probably find it to be a rather strange camera. The RX1 is an odd hybrid of traditional film cameras and modern digital point-and-shoots, with both sets of strengths but both sets of limitations, too. You've got a lovely LCD screen on the back to compose and review your pictures with, but it's your only option for lining up a shot by default. I'll repeat that: there's no viewfinder on board. Serious photographers can attach an optical or electronic viewfinder to the hot shoe mount, but each will cost around $500. Without, I had to either look at the screen and use autofocus or Sony's well-implemented focus peaking feature to digitally highlight objects in focus with clusters of red dots, while finding a way to comfortably hold the camera well in front of my face like one does with point and shoot models.

That's hardly the only incongruity here. The RX1 has a wonderful old-school feeling to the controls on the front of the unit, with a dedicated mechanical dial to adjust the aperture on the lens and a nice clicky metal wheel to adjust exposure on top… but around back it's all Cyber-shot. If you're coming from a traditional camera, you might bemoan the lack of a dedicated shutter dial. There are two digital wheels on the back, but neither of them adjust the shutter speed unless you're in shutter priority mode (…)

I may have to put my Canon on the market.
Engadget's first real world hands-on impressions in the field (but must say the sample video looks shaky, wouldn't happen with a 5-axis stabilized OM-D…):
Overall, the RX1 is a really, really nice compact camera. Shoving a full-frame sensor in a 4.5×3″ chassis is quite a technical achievement, and the photos it produces are the highest quality we've ever seen in a shooter that size. Is it a replacement for a top-notch DSLR or quality ILC camera? Of course not. But, that's not why Sony created this king of Cyber-shots. The RX1 is a secondary shooter meant for photogs accustomed to full-frame DSLRs — it provides them a portable cam to carry around without forcing them to sacrifice image quality. We'd say mission accomplished.
Steve Huff posts high ISO samples, saying even at ISO 25,600 images retain all detail and sharpness (AF hunted, but this is still not final firmware):
The high ISO is nothing short of astonishing.
DP Review posts some real-world samples shot with a near-production RX1 — they're some of the first full resolution independent samples to be taken with an RX1. Worth a look. Creamy bokeh, hardly noticeable distortion.
And yet some more images by Imaging Resource. Looking good!
Sony announces subtle changes to the RX1, as reported by DP Review:
Continuous AF will not be available in stills shooting mode, and the AF-C position will not appear on the front dial. Meanwhile, the camera's maximum shutter speed has been extended, when shooting at moderate apertures (…) The company says that continuous AF will not be available in stills shooting mode. A unified "AF" position on the camera's focus mode dial will set the camera to AF-S in stills mode and AF-C when shooting movies.

Meanwhile, the camera's fastest shutter speed has been amended. We questioned Sony at the time of the announcement why the shutter speed wasn't able to increase for smaller apertures (which is normal behavior for a lens shutter, where the shutter has a shorter distance to travel at small apertures). The company has announced that 1/4000th shutter speeds will be available when using apertures smaller than F5.6. 1/3200th will be available at apertures smaller than F4 and 1/2000th will remain the fastest shutter speed available when working with apertures brighter than F4.
DigitalRev joins in, comparing the RX1 to the Leica X2 in the battle of 35mm photography. Final thoughts:
These cameras are pure photography distilled down to the core of fine glass and metal. They will go with you and record great images. They will push you as a photographer to know the moment, to twist and click the real metal dials to get that shot. Comparisons here are useless as it all comes down to what to feel like as a photographer and what journey you are on. I am not so sure that Sony are trying to do a Leica as they maybe simply pushing a new market forward, the best of class market for full frame photography. This may in turn push Leica to follow and up their screen specs.
Well Sony unleashes another batch of full resolution RX1 shots, showing off the power of compact full-frame and the bokehlicious 35mm F2 Carl Zeiss lens. Well worth a visit.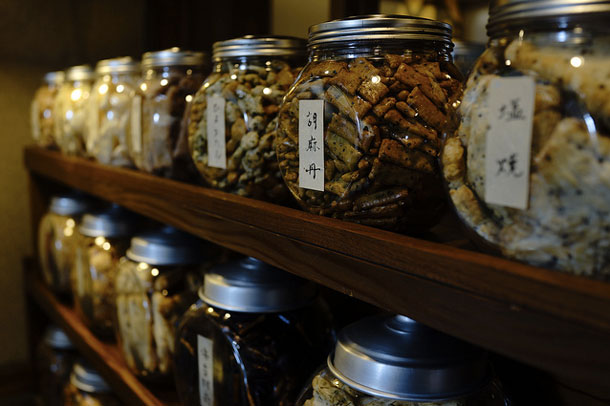 Sony Japan uploads the first RX1 full size JPEGs, taken at ISO 100. Looking good! Smooth bokeh, nice skin tones, no flares and deep blacks, what else you want. See the whole lot.
Even financial site equities.com is reporting on the RX1 — guess because it's a camera for those whom money doesn't matter:
"The new Cyber-shot RX1 is truly 'one of a kind', offering a unique combination of size and performance that's never before been realized in the world of digital cameras," said Yosuke Tomoda, director of the Cyber-shot camera business at Sony Electronics. "With its highly advanced sensor and fast 35mm f/2.0 lens packed into a small, portable camera body, professionals, enthusiasts and advanced hobbyists can experience the world of full-frame imaging in new and different ways than they ever thought possible."

The new camera's unified lens and body design allows performance that few interchangeable lenses can match. The Carl Zeiss lens not only delivers spectacular image quality all the way to the edges of each frame, it incorporates a near-silent in-lens shutter and is far more compact than comparable lenses of interchangeable design. The camera also features full manual control options and an intuitive user interface, making it easy for photographers to adjust all settings quickly and easily.

The 35mm full-frame sensor inside the RX1 camera more than doubles the area of APS-C sensors commonly found in much bulkier DSLR cameras, allowing it to take in significantly more light while capturing content. With an effective resolution of 24.3 megapixels, it's capable of resolving the finest image details and most subtle textures for rich color reproduction and an impressively broad dynamic range.

The large sensor size also boosts the camera's sensitivity range to a generous ISO 100 – 25,600, with the option to shoot as low as ISO 50 in expanded sensitivity mode. Similarly, ISO settings as high as 102,400 can be achieved using Multi Frame Noise Reduction. This allows the camera to capture natural, low noise handheld images in near-dark conditions without needing flash.
The fast, bright Carl Zeiss Sonnar T* 35mm lens is a versatile choice for portraits, street photography and everyday shooting. This premium lens features newly designed optics including an Advanced Aspherical (AA) glass element, which contributes to the camera's extremely compact dimensions without sacrificing optical performance.

The lens' wide F2 maximum, 9-bladed circular aperture enable beautiful background defocus ('bokeh') effects to rival or exceed professional-class DSLR camera lenses. Additionally, it features a macro switching ring on the lens barrel which instantly shortens the minimum focusing distance to approximately 20cm (from image plane), allowing the camera to capture small, close-up subjects with exquisite detail.
Photography Review talks of the "amazing" RX1:
Never before has there been a camera this small with this kind of performance. The RX1's full-frame sensor (see sensor comparison, below) makes shooting at ISO 6,400 or even 12,800 totally realistic. The 35mm focal length has been a favorite for Leica M rangefinder photographers for half a century. It's traditional for street photography, photojournalism, wide angle portraiture and event photography. With the 9-bladed F2.0 aperture, the RX1 will have gorgeous bokeh. It's going to be the ultimate unobtrusive street, party, people and travel camera.
Want to know what the RX1 looks like in the flesh? Then check out Photography Blog's extensive hands-on gallery.
Steve Huff updates with some more thoughts on the RX1, saying "Sony almost made it perfect":
This camera is for those who desire super high quality, simplicity, full-frame qualities and a small compact all-in-one solution. I can see someone taking the money they have been saving for a Leica M9 and 35mm and giving the RX1 a spin, but I do have a couple of niggles as this camera is not perfect in any way. Sony came close but there are a couple of faults. If I designed the RX1 I would have went for a NO COMPROMISE NO BULLSHIT design. I would have pushed for:

Built-in OLED EVF
I would NOT have included a built-in flash.
I would have priced it at $2,499 with built-in OLED EVF.

I think Sony released the RX1 as a statement piece to say "Look what we can do… and did." Other companies now have to play catch-up and Sony gets the attention and applause for making the camera so many of us wanted and begged for. They did not make it perfect and they did not price it perfect, but it is what it is and that is a 1st in the world product, something that has never been done before.
Engadget's first impressions:
Would you believe us if we told you Sony packed a full-frame sensor in a Cyber-shot-branded camera? It's true! Say hello to the RX1, a "compact" digital camera for pros that's packing the same 24.3MP Exmor CMOS sensor introduced today with the A99. Calling the rangefinder-esque one-pound shooter small might seem off-base, especially considering the Zeiss Vario-Sonnar T* 35mm F2.0 fixed prime lens protruding from its front, but it's not so huge (3-inches high by 4.5-inches wide) up against its tiny sibling, the RX100 — taking into account how much larger the RX1's sensor is, well, that's when this editor's jaw basically dropped. While it's not a "pro-NEX" as many had hoped, Sony explained that it chose a fixed lens to avoid the bulk of a lens-mount (…)

Although the attached lens is all your only option for optics, it's custom-built to specifically complement the sensor. Internally, it's packing a 9-bladed aperture ring, which Sony says should help in creating some serious bokeh. Better yet, the lens features manual aperture and focus rings, not to mention a macro switch that mechanically adjusts the optics for close-up shots.
Also, Engadget has the RX1 slashed into pieces, in a good way. Take a gander through the gallery from their brothers at Engadget Chinese to see how it achieved such a feat.
Steve Huff played a bit with this godsend of a camera:
Can I get a huge HALLELUJAH? Finally… finally! A camera company has listened to the wants, the needs and the ever so lusted-after desires of photographers, enthusiasts and even advanced hobbyists (…)

As of today, there is nothing like the Sony RX1 and I think it will be one lusted after and highly back ordered camera. Even at $2,700 it is pretty expensive but those who have been waiting for Leica or Nikon or Canon to release something like this will flock to this. Sony is really pushing the envelope and I am now an even bigger Sony fan than I already was. They are on the right track… the NEX5n, the NEX-7 and now the NEX-5R, NEX-6 (which is also delicious), A99 and new camcorders tell me that Sony is the only company today really pushing things and showing no fear when it comes to putting out cameras for enthusiasts and photographers. Hell, I almost want to say they are like the new Leica… doing things Leica used to do by making real tools for real photographers. Wow. Did I just say that? Yea, I did.
As always, the guys over at DP Review get their hands first on the hot new beauties (including the RX100). Early verdict:
We were surprised (and delighted) when Sony decided to create the RX100 — its first compact camera for serious photographers, but that's nothing compared to our surprise when we were told about the RX1. This isn't just Sony's most serious compact camera, but arguably the most serious compact camera we've ever seen. It features a full-frame sensor and a fixed 35mm F2 lens, making it a real heavyweight in terms of lightweight photography. Sony has said it is targeting professional photographers and we see no reason to question that.

The obvious reference point for this camera is the Fujifilm X100 – a $1300, fixed lens 35mm equivalent F2 camera whose popularity had exceeded most expectations. The Sony raises the bar though – this is the first fixed-lens full-frame camera on the market, which means both that it's comfortably the smallest full-frame camera and, consequently, the most expensive compact camera by some margin.

If it lives up to the promise (and a lot of that will depend on how fast the autofocus works, and how dependable it is in low light), the RX1 could easily become a classic, used by photojournalists and other working pros who need a small, flexible camera with excellent image quality. The image quality samples we've seen have been confidence inspiring, with the full-frame sensor offering the low-light performance and shallow depth-of-field that only really come from having a huge sensor.
Finally, SGNL by Sony on the RX1:
+++ You can order the Sony RX1 from Amazon, B&H or Adorama.