This is a rather short review of the second incarnation of the Nikon 1 system's fancier V lineup, currently headed by the Nikon V2. You're not buying this camera for its ergonomics or external beauty. The aesthetics are — pardon my French — boxy, clumsy, an ugly duckling. The predecessor's look was more refined. However we're not buying a camera for its looks, but for the looks it produces. The V2's a rather peculiar piece of camera design that serves one main purpose: efficiency. Thanks to VR lenses, small and quite powerful zooms and top-notch AF performance you'll be surprised how many of those long shots have "keeper potential." That makes the V2 a great tool for photojournalists who can't always sit in the front row — and for street photographers whose work depends on fast reaction, intuition and flexibility.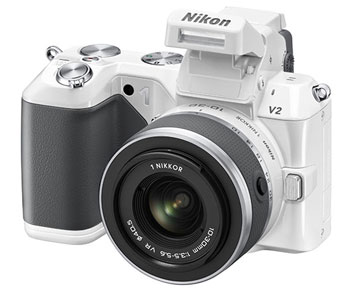 The 10mm pancake is a darling of a lens, sharp and reliable, but the camera really starts shining when paired with the zooms, as the long end is where the V2 is really at its best. I'm an unteachable wide angle kind of guy, but a camera so compact and yet "far reaching," that has undeniable bonuses.
BTW, as with all my reviews, I barely post-process images. Hardly any adjustments to let the camera speak. Otherwise all images would end up looking the same.
The V2 is about size, speed and take your gear anywhere without thinking much about fiddling with the settings. Just press that shutter button. The V2 offers all manual controls, but why use them when you get a little devil of a speedy camera that allows to track focus while capturing "approximately 15 frames per second" — for a burst of up to 45 frames. That's incredibly speedy. The Nikon V2 can also shoot at 30 or 60 fps for up to 40 frames, but of course without autofocus.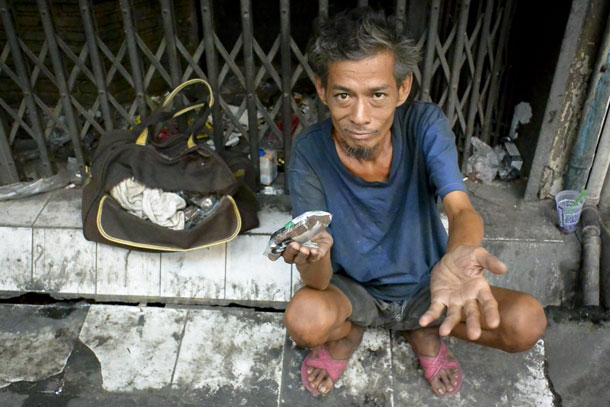 So this little review is aimed mainly at what differentiates the camera from the rest, and that's the Best Moment Capture mode. P and A and S modes and the rest are more of the same, basically every other camera has them. The compact body provides full control like a DSLR. Also, the V2 offers some — I call it: "gimmick settings," such as the Motion Snapshot mode. That's basically virtual postcards.
Each time the shutter is released, the camera records a still image and about 1.6 seconds of movie footage. When the resulting Motion Snapshot is viewed on the camera, the movie will play back in slow motion over approximately four seconds, followed by the still image.
That's a convenient feature aimed at the nonstoply snapping, always smiling masses. The camera creates a "living image" by capturing a moment in time as a short, slow motion movie that ends with the photo itself. The electronic vibration reduction corrects image blur for sharper snapshots.
I needed a few minutes to get my head around this feature. In essence the camera records 40 full resolution images at 15 fps from the moment that the shutter release is half pressed.
While the release remains half pressed, the camera plays back these 40 images in slow succession so that you can decide which one you want to keep. When you reach that image, pressing the shutter fully home-records it to the SD card.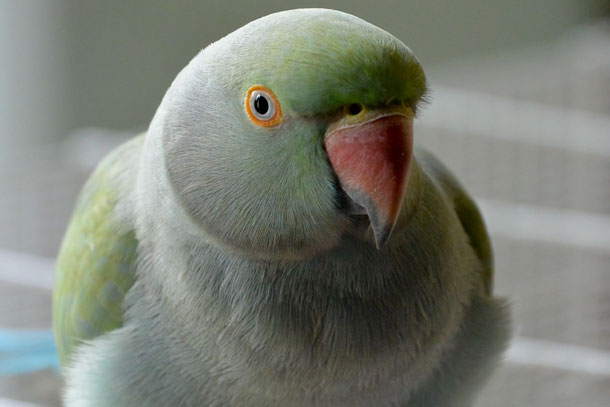 It does take a little bit of practice to get the hang of it. The camera plays back those 40 images again and again as long as you keep the release half pressed, so that makes it a little easier in the beginning. It's no good starting to shoot before the action has started, for instance, because the shots will be taken before the subject/object has got going.
Nah, that's not a completely redundant advise. Because the camera records, so to say, backwards…
Well, I prefer the (formerly Best) Smart Photo Selector. You'll have nothing to add, nothing to think, no worries about shutter speed or aperture or ISO or whatever. Just press that shutter button and you'll get five exposures to choose from.
The so-called Smart Selection however, based on composition and motion and an updated algorithm (!), is good if you're in a hurry, if your editorial desk is impatiently waiting for the images or if you're just plain lazy. Because the selector is often not so smart. Better go through each and every image individually. Chances are you find a keeper because the slightest changes in expression can turn an image into a winner or loser. Here I'd ended up with the wrong one had I trusted the V2's automatisms: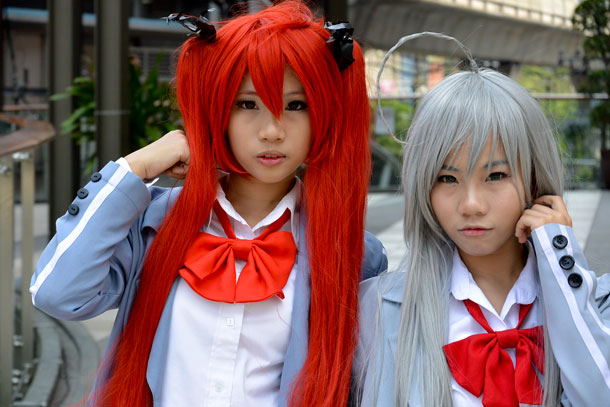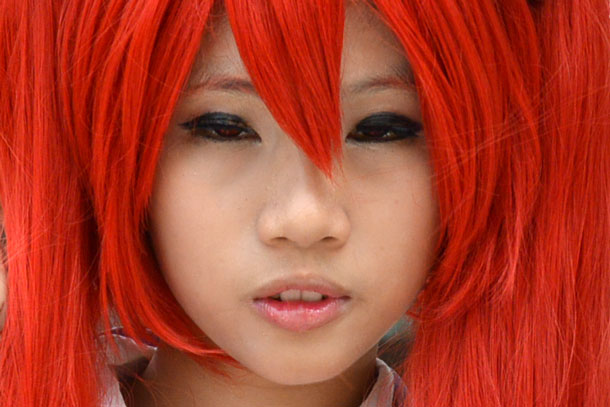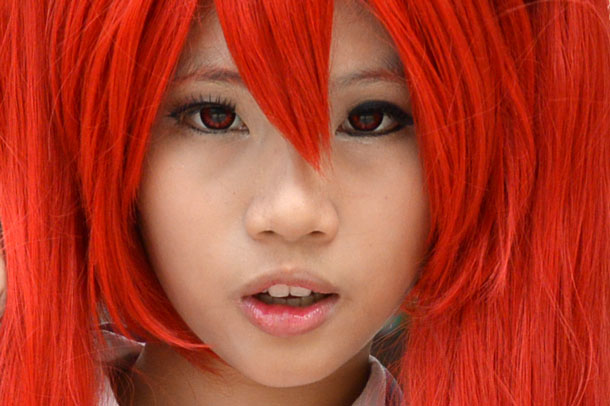 Must confess, had some problems with out-of-camera reds, Photoshop's Proof Colors saved the day. Without any post-processing intervention those reds would have been way oversaturated.
Nevertheless, and to cut a long story short: the Nikon V is mainly about compactness and all about speed for fast changing, hard-to-capture subjects/objects.
Talkin about speed, you won't feel any shutter lag at all and autofocus is fast thanks to Nikons advanced hybrid phase and contrast detection AF system. Phase detection's 73 focus points are reliable for shooting fast action, and when you want detail and good low light performance you can easily rely on the contrast detection's 135 focus points.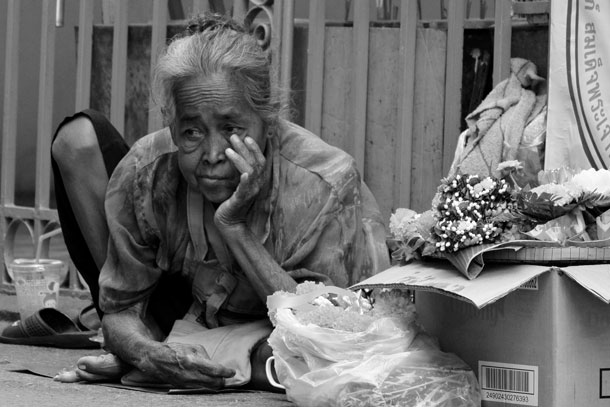 A word on the 14.2MP CX format CMOS sensor: DxOMark rates its performance "underwhelming," not worse and not better than the V1 (that can be had for $300 now and I personally prefer the V1's ergonomics). However:
When choosing your next camera, remember that overall suitability is not just a matter of sensor capability. The ace for the Nikon 1 V2 is that the smaller sensor allows the lenses to be smaller too. If you need a small system camera, perhaps to travel with, then perhaps the more portable system size of the Nikon 1 V2 will provide the balancing trade-off between outright image quality and usability.
Add that speed. By concluding though let me add a caveat. What made me wondering is that with such a little speed demon you'd also expect a very fast buffer. That's the bummer really. That's exactly what the V2 doesn't have. Best Moment Capture shoots a series, but then you'll have to wait a few seconds until the camera is ready for the next series. So better be sure which moment's the best before you hit that shutter button.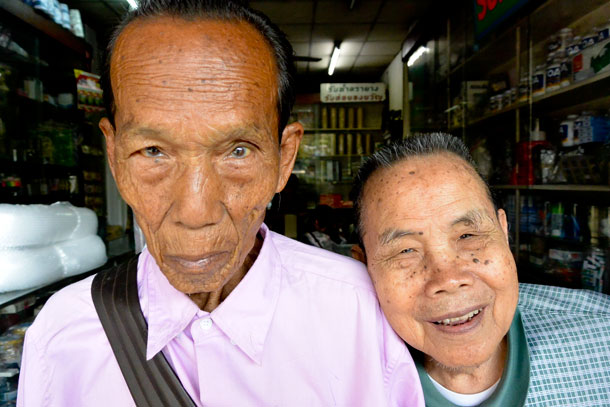 THEME's Take: One Ugly Duckling Workhorse!
Overall it's difficult to go wrong with a Nikon V as an easy, reliable travel, backup or everyday gear offering solid IQ with a lot of less weight for maximum optical range and flexibility. Again, especially when depending on zooms and fast moving action, this is a package to seriously consider. Don't forget the nice creamy blur especially the VR 30-110mm F3.8-5.6 can produce.
Whether you're a family or street or working photographer, this Nikon brings fun into photography. The V2 has a little bit for everyone. Yes, the sensor is small, it won't produce the three-dimensionality of larger sensors. You might say images tend to look flat. That's a statement as subjective as the liking of the V2's ergonomics. A workhorse is not supposed to be beautiful. You might not marry her for her looks, but she'll be a reliable, trustworthy, hardworking no-nonsense companion.
+++ You can order the Nikon V2, either black or white, in these fine flavors (additionally, I'd get the 10mm pancake):
Also check eBay for V2 offers!