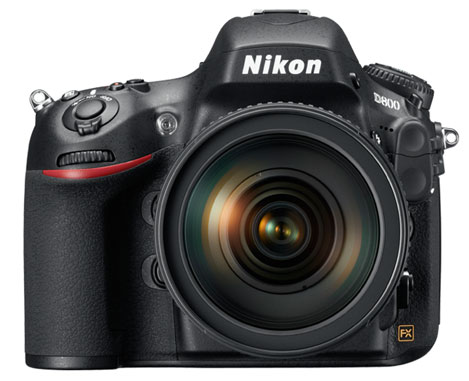 Bill Gates once said he said some stupid things and some wrong things, but he never said "640K of memory should be enough for anybody." Well now you have the choice of a relatively affordable 36.3MP full-frame Nikon D800 (specs), more detail than one will ever ever need? Who needs a D4 you might ask. Ready to buy a lot more hard drives for storage? Read our definitive, continuously updated Nikon D800(E) Reference File bringing you all the relevant D800 hands-on reviews and field reports that matter (latest update on top).
+++ Order the Nikon D800 now from Amazon, B&H or Adorama.
From Justin Mott's "practical D800 review for editorial photography":
A cover story is a lot of pressure and being sent to another country to shoot adds to that pressure. The D800 performed flawlessly in the field and relieved that pressure, but it was after the shoot where I was disappointed. If it wasn't for the giant files slowing down my workflow I'd highly recommend this camera, but time is money. This issue alone is a big deal. I'd say spend 1K more and get a lower shutter count used D3S or splurge and get a D4. I know that is a huge difference in price but after you consider an upgrade in memory cards and storage and most importantly the time you spend on your workflow it's definitely worth it. I know for some the big body seems too bulky but you will get use to it and I don't think it's drastic enough of a difference to scare off your subjects. Get a Fujifilm XPro-2 when it comes out next year if you need a good street camera and use the big body camera for assignments. If you are a portrait photographer or do strictly commercial work this camera is probably perfect for you. If you do a bit of everything I'd say the files would annoy you and slow you down. Personally, I'm most likely going to sell it and get a D4.
Nice review by Richard Costin. Special praise goes to the way he's fed up with trolls denouncing anything and everything:
So will I be putting my money where my mouth is an getting one for myself? Yes! I have just upgraded our studio's storage server and need to spend a little more time at the screen in the coming months to organize and prepare for an intensive period of field work coming up next year so I will wait. But when I have one in my bag I will be reaching for it without hesitation. The D4? Well as mentioned I am sitting that one out for now as I have my D3 bodies. The D4s or D5? Well Let's wait and see, but for now I am VERY happy with the Nikon product landscape.

Lastly a word of warning for those researching… well anything online:

A word of warning. I please urge you to take everything you hear about cameras (and anything actually!) online (especially in forums) these days with a pinch of salt. As you can tell from the comments in this article, I am getting rather fed up with so many people arrogantly dismissing this gear or that gear (this is for all brands and models, not just the D800). When reading the forums/sites I ask that you look into the person whom is making the comments you are reading. You will (usually) find that the more arrogant and dismissive the person is, the less work of theirs (if any) is to be seen. Many people talk and talk but it is your work and actions that speaks for you and if someone is telling you that they own a D4, 1D X, D800 and a RED Epic and regularly shoots professionally for Stephen Spielberg whilst sipping martinis with Ridley Scott of an evening, but has no work to show is probably exaggerating to say the least. These cameras are meant to be used so please look to people who use them for real for guidance and never, never feed the troll!!
Pocket-lint has the low-light showdown between the D4, D800 and D600:
To our eyes the D600 has the most colour noise, while the D4 and D800 are, quite magnificently, very similar indeed, though the D4 seems to pip it in terms of visible sharpness as the JPEG image processing will be less severe on account of the lower resolution.

It's no scientific or extensive test, granted, but, if anything, it goes to show how impressive all the cameras are, the D800 in particular.

Oh, how we do love full-frame DSLR cameras.
The not only enthusiastic conclusion of Reviewed.com's review:
Very sharp images, expansive dynamic range at low ISO speeds, and a very low signal-to-noise ratio, on par with even the Nikon D4 and Canon 1D X. Of course, with all that resolution comes the D800's real limitation: file sizes.

The amount of data coming off the sensor causes the camera to quickly lock up, even when shooting at its relatively pedestrian speed of 4 frames per second. Once you've exhausted the buffer of 12-15 RAW shots, burst shooting is practically impossible for almost a full minute while the internal buffer clears.

Even if you're a single-shot photographer, it's not long before those large files will eat up even large memory cards, not to mention your hard drives. Storage space is relatively cheap now, but it's the main issue that crept up throughout our time with the camera. This is still a far faster (and cheaper) camera than most medium-format bodies, but sports and action shooters need not apply.

Otherwise, the D800 is a fantastic camera with exceptional handling and solid design. If you're a Nikon shooter you'll know exactly what to expect here, but anyone can learn his or her way around the camera quickly. Some things are more difficult than they need to be—white balance and menu navigation chief among them — but just about every major setting you'd want to adjust can be done without ever needing to head into the menu.

We'd still caution sports shooters to look elsewhere, but from the street to the studio, the D800 put its best foot forward and performed as well as we could've hoped for. Megapixels have earned a bad reputation in the past few years, but they're a boon to this camera. There are some hitches — the spotty left-side autofocus and green tint under fluorescent light are very real problems — but the D800 is otherwise one of the best cameras we've tested and a real competitor for our 2012 camera of the year.
Wetpixel takes the D800 underwater:
To be honest, until very recently, I was starting to feel somewhat jaded with the D800. It is not the camera's fault, but I was struggling to find subjects that gave a real chance to use the extra detail. All too often I found that the limitations were subject choice and underwater conditions, not camera performance. The images were fine, but not spectacular, and I felt a bit like I was driving a Porsche at 50mph on the Autobahn! This all changed when I started printing images. I was printing at A3+, and hence the images were being produced natively. The prints just look stunning, with a clarity, detail and depth that I haven't been able to achieve with any other camera. The images themselves were probably not first rate, but on paper, they looked amazing. I don't think there can be many photographers who do not enjoy seeing their work on paper, and when the images look as good as those that can be produced by the D800, this really emphasizes the advantage of all those pixels.
Camera Labs' full review (but you better read the whole thing, including the Canon 5D Mark III comparisons):
I'll cut straight to the chase: Nikon's D800 raises the bar of what we can expect from a DSLR in terms of still image quality. Alarm bells may have rung when Nikon announced the D800 would pack three times more pixels than its predecessor the D700, but its sensor engineers have done a remarkable job and the result are 36MP images which are absolutely jam-packed with detail and suffer from a lot less noise than you'd think. The D800 really is getting close to delivering medium format quality but in the smaller, quicker and more affordable DSLR form factor.
ePHOTOzine holds the D800 and the D800E against each other. Bottom line of this in-depth analysis:
The Nikon D800 is an excellent camera capable of taking extremely high quality, high resolution images, however this puts additional demands on the lenses used, as well as your own photographic technique, requiring you to ensure focus is accurate, you are using the optimum aperture, shutter speed etc. With the D800E it becomes even more important that your subject and technique is right to get the best results from the camera, and to attain the additional detail possible. As well, it can be quite a subtle difference between the two cameras, even when viewed at 100%. To the majority of people it may not be particularly noticeable, unless images are compared side to side, taken under exactly the same settings. However, if you have the additional money, and would like the ability to get the most resolution in your shots, then the D800E appears to be decent value for money, offering the full version of Capture NX2, which is recommended for getting the best results from RAW files. If shooting RAW files, then additional demand is placed on your memory card(s) as well as your computer, with RAW files weighing in at 70+MB – even highly detailed JPEG images can be as large as 31mb.

The Nikon D800 is a significant step up in image quality compared to 20-ish megapixel cameras, with bags of resolution that will make viewing images at 100% a real WOW moment if you're not used to seeing this level of detail. The D800 and more so the D800E is a real challenger to medium format cameras, giving similar impact and excellent image quality at a fraction of the price you would pay for medium format. But with it comes the additional and steep learning curve that medium format shooters have been dealing with for several years, that is, your shooting technique, attention to detail, and ultimately quality is paramount to getting the results these cameras are capable of. If you want to push yourself and image quality even further, then the Nikon D800E with Capture NX 2 is well worth the money.
T3's verdict:
Re-igniting the "how many pixels do we actually need?" debate, the Nikon D800 comes across as much as a manufacturer's statement of capability as a peerless product in its own right. Yes it is a lot of money; but if you don't need the pixels you don't need to spend the pounds.

It's also worth mentioning that the D800 is also available in the shape of its almost identical twin the D800E; even pricier at a body only £2689.99.

Though the resolution isn't any higher, this iteration is an even more specialised tool aimed at commercial photographers who want to eek out just that little more detail and definition, as in-camera filtering (which helps produce a clean image straight out of the camera on the E-less D800), isn't applied.

For now though, the D800 offers all the future proofing a photo enthusiast could conceivably need, if they can justify stumping up the cash and telling themselves that yes, they do really, truly need all those pixels.
Here is Camera Labs' Nikon D800 vs. medium format quality comparison:
With 36MP, the Nikon D800 comes closer to medium format territory than any DSLR before it, and at a much more affordable price too. Which of course begs the question how the D800 actually compares to a medium format camera in practice. On this page you'll see how 36 Megapixels measure-up to 60, but please bear in mind this was a casual extra test performed out of curiousity when the opportunity arose. In particular I didn't have access to the right prime lenses for a truly fair comparison, so please take the results for what they are: a fun side-by-side view giving a rough idea of where the leading technologies in each format are currently at (…)

But what this page of casual tests and processing does reveal is when two D800 images are stitched together, you're close to matching the resolution of a top-end medium format camera. Fit a decent prime lens and consider using the D800E version and you may even match the ultimate crispness and sharpness too.
NZICESCAPES, a landscape photography site, asks: Nikon D800E and neutral density gradual filters or HDR techniques?
Since my Nikon D800E arrived, I'm amazed again and again with capabilities of this technical marvel. It's been said a lot about its DR capabilities, resolution etc., but it is only when when you capture your own image and see the result you wouldn't expect (…)

To my huge surprise, I can't find any sign of any noise in the lifted up shadows. Image remains sharp with enough contrast and without any artifacts (…)

Yes, there definitely will be a need for ND Gradual filters for some time yet. However, what I'm now certain of is that I'll be thinking twice or tree times when I'll be reaching for my filter, as I'll be avoiding putting an extra layer of glass or plastic in front of my lenses every time I can.
PhotoReview thinks:
Buy this camera if

You really need all those pixels.
You want images with a wide dynamic range.
You want relatively noise-free high ISO settings.
You're prepared to shoot and edit both JPEG and NEF.RAW images.
You need a DSLR that can produce broadcast quality video.
You have a suite of high-quality Nikkor lenses.

Don't buy this camera if

You need high continuous shooting speeds.
You're looking for a second body to run with an older Nikon pro DSLR. (Key controls in different positions mitigate against a smooth switch.)
You're upgrading from a consumer level DSLR.
From 2CameraGuys:
It took Nikon over three years to upgrade the D700, but the painful wait was worth it. The Nikon D800, with its 36MP sensor and medium format image quality, leapfrogged over the competition.

The $3,000 price tag, though not inconsequential, seems like a bargain when you consider its features and performance.

If you want to squeeze every drop of sharpness out of that sensor, spend the extra $300 and buy the D800E.

You may have to contend with a little bit of moire patterning, but if detail is critical to you, the 800E is the ticket.

On the flip side, the D800, with a paltry 4 fps, is not suited for the sports photographer.

And with its huge image files and demands for disciplined technique, this Nikon is more camera than most need.

But if you are ready to commit to the D800, it could be the beginning of a beautiful friendship.
Photo.net's Shun Cheung asks whether you should choose the D800 or D800E:
Perhaps I am merely pointing out the obvious, but the biggest difference between the D800 and D800E is actually the price (…) The good news is that moiré is largely a non-issue even on the D800E. I am sure it can appear once in a blue moon, on both the D800E and D800 alike, but even though I alter my usual photography approach in an attempt to induce it, moiré is still a rare occurrence, and when it happens, in most cases you need to look very hard to find it and it is most likely not observable in your final print (…) Any sharpness advantage from the D800E is also not significant (…)

For most people, I think the regular D800 is more than enough. The $300 you save can get you a good flash or become part of the cost towards a good lens. For those who would like to get the most out of a 36MP DSLR and have the discipline to use the best techniques, the D800E is for you.
ITProPortal doesn't like some of the fiddly controls, live view AF and slower fps. Still:
No matter how you look at it, the Nikon D800 is unquestionably one of the best DSLRs on the market, and in terms of sheer picture quality and resolution, it is now the one to beat. It has class-leading colour depth and dynamic range, the best AF and metering system you'll find anywhere, and it produces amazingly detailed noise-free images even at moderately high ISO settings. It's essentially a D4 with a higher resolution sensor, in a smaller and lighter body, and for about half the price, and is going to be a massive hit with landscape, portrait and studio photographers. Its continuous frame rate is a bit slower than the EOS 5D Mark III, but that's not going to earn it any bad marks.
Thom Hogan has his D800 and D800E review up, saying they're "a D3x successor in a D700 body". He likes all those pixels delivering big time — in a smaller and less expensive body. Probably the biggest surprise to him was getting another stop of dynamic range over the D3x, which was the previous champ in this category. He closes with an epilogue:
Shortly after finishing the review I noticed a D800 ad in the latest magazine: "Sorry, but you're going to want to reshoot everything you've ever shot" is the headline. They could have left off the "sorry, but," but what's a couple of superfluous words between marketers?

To a large degree, it's true. I'm looking forward to returning to Africa and Galapagos and Patagonia and Alaska and more with my D800 cameras. But it's not a perfect statement, as there are things I shot with the D3 and D3s that I would want to reshoot with a D4, maybe, but wouldn't want to reshoot with a D800 model. In that category we have a lot of sports work, for example. The 4 fps limitation, as much as I don't generally use burst shooting, is still a limitation, after all. Still, the headline of the ad is an accurate statement for most shooters, I think.
From Doug Mahugh's first impressions — and that, honestly, should be the mantra for a many a photographer:
The D800 is a phenomenal camera. It's way more camera than I'll ever need, and so far beyond my own capabilities that the details don't really matter. My photos will never be limited by what this camera can do.
You're into underwater photography? Then the DivePhotoGuide Nauticam D800 review is for you. Says the intro:
While I was originally concerned with its hefty size, it turns out that good things come in big packages. The camera and housing do not feel heavy underwater, and performed beyond my already high expectations.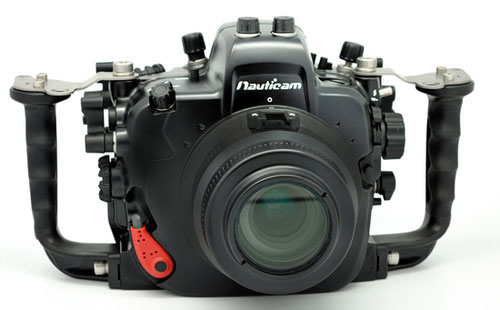 Ken Rockwell compares the D800 to the Canon EOS 5D Mark III and says Canon beats Nikon — this year:
If you're only getting one of these cameras, duh, the 5D Mark III smokes the D800 and D800E for practical shooting.

You can ignore pixel-pushers and other "online experts" who share tons of irrelevant static "image quality" data, but don't know what's actually important when it comes to making a good picture.

If you're a pixel counter, sure, the D800 has more than the 5D Mark III, but that doesn't matter to real shooters if those pixels aren't the right pixels. My 5D Mark III lets me make the right pixels faster than my D800, and either has at least twice as many pixels as any real shooter needs for anything.

The D800 and D800E are swell for people shooting only one thing at a time very carefully, while the 5D Mark III is for most people who have more than one kind of thing to shoot. Got Aspergers or live on a tripod? Are you an engineer, programmer or IT professional? Get the D800E. Are you a photographer, artist, musician, have a family or appreciate a well-thought out product that moves as fast as you do? Get the 5D Mark III.

I prefer my Canon. I only keep my D800E around for testing Nikon lenses. Big deal, you may prefer the D800 if you're an NEF-shooting software-intensive pixel counter. We're all different, thank goodness — but I prefer my 5D Mark III.

No big deal, but I get a lot of questions from people about which I prefer and why.
What Digital Camera has the D800E review up. D800 or D800E?
As our test shots have shown, there's no question that the D800E is capable of delivering the marginally sharper results out of the two cameras thanks to the modified optical low-pass filter. That's not to say everyone should opt for the D800E over the standard D800 however, as it really does depend on how and what you shot to determine whether you'll see a benefit shooting with the D800E.

A tripod is recommended for a start when shooting with the D800E to ensure no hint of camera shake counteracts any advantage gained, which just won't be practical all the time for the way some people like to take pictures.

This won't be an issue for landscape photographers, and at first glance, the D800E may appear to be the perfect landscape photographers camera as the risk of moiré in the natural world is minimal, while for most shots the camera will be firmly planted on a tripod. The fact that you're likely to be shooting at F11 or F16 to achieve a large depth of field in your shot means that the D800E won't provide any noticeably sharper shots at these apertures over the D800 as our test shots have shown. For photographers who tend to shoot at wider apertures though, such as portrait/lifestyle photographers for example, then they'll see the benefit of shooting with the D800E over the standard D800.

There's no doubt the D800E is a slightly specialist offering, but if you think you'll be able to take full advantage of the potential of the D800E, then the extra investment is worth it. This is why it's likely to appeal to existing medium format owners who already know and understand the pitfalls of moiré and how to get the best from a sensor without the effect of an optical low-pass filter. For the majority though, the D800 is still the one to go for.
From Ryan Brenizer's excellent D800 review with nice samples:
Most new cameras are evolutionary. They push a few specs forward, make some tweaks, and hopefully make it a little easier to take photos that are a little better. But every once in a while, a camera comes out that disrupts the natural order, that surprises you and may even allow for big changes in the way you take photos. The Nikon D3 was like this — most people expected the first Nikon full-frame camera to be a megapixel monster, but instead it focused on high-ISO quality unsurpassed at the time. Now Nikon has disrupted the market in reverse: The headline spec of the D800 is the resolution, 36.3 megapixels, which had only been the domain of medium format cameras. But what made it truly disruptive is the price — $3,000, $500 less than the Canon 5D Mark III and just over half the price of Nikon's own D4. It seems that at first glance you're getting a lot more camera for a lot less. But there are trade-offs, most notably shooting at only four frames-per-second. And then, of course, there are the files, which depending on your settings range from very large to incredibly massive. So how does it stack up overall? (…)

Nikon has built an extraordinary camera. It doesn't quite get out of my way and just do its job as much as the D3s does, but the trade off is a lot more resolution and greater dynamic range, as well as lighter weight and much less cost than the D4. For most advanced photographers and professionals, this is really going to hit a sweet spot.

If Nikon ever manages to produce a firmware update with a good SRAW option, I'd switch my entire lineup to three of these the next day.

This camera renders images amazingly well, not just amazingly large.
The Age's short take:
This is a magnificent camera. It is being spoken of as the conventional DSLR that makes medium-format digital cameras look overpriced, overbulked and clumsy. For anyone with Nikon lenses and accessories looking to move up to a full-frame FX DSLR, this is an obvious winner. This is the best camera for general use (as distinct from special requirements of professional photographers, for instance) that we have ever handled. We didn't try the video function but, as the module is the same as in the D4, we expect it to be sensational. In a word: majestic.
Read more: http://www.theage.com.au/digital-life/cameras/review-nikon-d800-dslr-20120620-20mnq.html#ixzz1yP04mQ8y
DP Review updates the D800 review with D800E side-by-side testing images:
The D800E file does show marginally more crisp edge detail (…)

The D800E yields output that appears marginally more crisp than the D800 without incurring the stairstepping and edge halos we begin to see in the D800 file (…)

Simply put, with optimum sharpening applied to RAW files from both cameras, the D800E still nudges ahead of the D800, albeit by a very narrow margin, and one that is arguably academic for normal everyday photography.
Michael Tapes tests the D800's widely discussed left focus point. Potential problem? He says yes:
Check your unit. From what I read the production issue has been resolved and there are no issues with the latest deliveries.
DxOMark compares the Nikon D80's and Canon 5D Mark III's sensors. Nikon is gaining ground:
In our DxOMark tests, the Nikon D800 proved to be a formidable adversary against Canon and its 5D Mark III. The D800 swept the 5D Mark III in every DxOMark image quality category – no easy task given Canon's already stellar sensor. The D800 has set a high benchmark not only for Canon cameras, but for the entire camera industry, having scored a personal best for our DxOMark RAW image quality and sensor performance tests.

But do not think for a second that Canon is throwing in the towel. To the contrary, they're probably devising a plan to use that towel to clean up the competition.

It's this competition that is hallmark to the historical legacy between Canon and Nikon – one camera maker manages to leapfrog the other in quality and innovation.

In the end, we all win as consumers and photography enthusiasts.
TechnoBuffalo calls the D800 "36 megapixels of full-frame fury":
Nikon finally caught up to Canon and said, "Hey, we can do HD too!" But scintillating still image quality and top notch video quality is only the tip of the iceberg for this champion. The Nikon D800 benefits from a highly intuitive construction that enabled me to make practically any adjustment I needed within a matter of seconds. Its Live View has been improved and the overall interface is a dream to work with. The D800 is rugged and trustworthy, just like having Chuck Norris as your bodyguard. Although I wasn't crazy about the 24-70mm NIKKOR lens only because of its mammoth size, the glass churned out beautiful images.
PC Magazine's dense verdict in a nutshell (go for the Sony Alpha A77 if you're not invested in glass):
If you've invested in the Nikon system and are after a full-frame body that delivers more megapixels than you know what to do with, the D800 is the way to go. Event shooters will appreciate its performance, high ISO quality, and the ability to crop images without sacrificing too much in the way of print size. Sports photographers and photojournalists will want to check out the D4 — it's more expensive, but is a workhorse that can rattle off dozens of shots at 10 fps, has fantastic high ISO quality, and incredibly fast autofocus. Canon shooters shouldn't look down on its latest full frame body, the EOS 5D Mark III — it's quite capable in its own right, but is priced $500 higher than the D800. If you don't have an investment in lenses or are prepared to change systems, the D800 is a great camera, although you could give our Editors' Choice APS-C camera, the Sony Alpha 77 a look if you aren't set on a full frame body. Some users may be turned off by its lack of an optical viewfinder (it uses an EVF), but it delivers solid performance and includes an excellent 16-50mm lens, all for $1,000 less than the D800.
Here's The Camera Store's third part of the contest between the Canon 5D Mark III and its direct competitor, the Nikon D800. Focus is on video. You'll see impressive footage, especially during the extreme low light sections. The winner? Over to you:
Photography Blog concludes:
The Nikon D700 has been a hot seller ever since it was introduced back in the summer of 2008. It had a great sensor, a robust but relatively lightweight body and a comprehensive feature set, and was sold at a price that many thought was reasonable for all the goodness it offered. Yet after 3.5 years it was admittedly a bit long in the tooth, and by not offering a higher-resolution successor at an affordable price, Nikon was increasingly at risk of losing its full-frame user base, particularly as rivals Sony and Canon have been marketing competitive 20+ megapixel cameras for quite a long time. With the introduction of the 36-megapixel D800, Nikon is obviously targeting users who have been looking at high-resolution alternatives to their aging D700s, as well as users of other brands who might feel the extra resolution and compelling feature set may be worth the trouble to switch — or switch back — to Nikon (…)

In actual use, the Nikon D800 is a fantastic tool that seldom disappoints – the biggest quibbles you are likely to have with it, especially if coming from a D700, D300 or D300S, concern interface changes such as the swapping of the zoom buttons, the disappearance of the physical AF Area selector or the repositioning of the Mode button. Otherwise the Nikon D800 is a highly dependable and capable camera that offers a versatile and improved auto focus system, an enhanced viewfinder with 100% frame coverage and a very good movie mode. The maximum frame rate of 4 fps in FX mode might seem a tad low but if you remember that we're talking about images that compare favourably to medium-format cameras that shoot at 1 to 1.5 fps at most, you'll probably agree that it's actually a very high shooting speed for a camera that specialises in resolution, first and foremost.
Here's our Richard Wong's very own, slightly different D800 review. It's a work in progress, so tune in again!
Another Nikon D800 vs. Canon 5D Mark III comparison, this time completely unbiased Kevin Good's.
Spoiler: It's a hilarious, brilliant comparison taking tests to another level. It clearly shows the 5D Mark III a hell of a lot better in low light and ISO performance. The D800 looks a bit sharper. Apply post-sharpening and the 5D should do just fine:
Here's the second part — remember, your evaluation might be different as your needs might be different. But it's fun nonetheless:
Amateur Photographer's verdict is in:
For a camera costing around £2,600, the D800 is unrivalled in the level of detail it can resolve and is an enticing prospect, particularly for landscape photographers.

While luminance and chroma noise are gradually introduced up the ISO range, and the camera's full-resolution files cannot quite match lower resolution competition, it performs very well up to ISO 3200 with resolved detail at this setting, matching the top full-frame and APS-C models.

It's not just about the sensor, though. Numerous features from the much pricier D4 are also present in the D800. The LCD screen is bright, as is the viewfinder with its 100% field of view, and the AF system is accurate.

The D800's buffer cannot handle the large volume of data in high-speed situations as effectively as the D4, but the D800 is not intended to perform in this way. Reducing the format and shooting JPEG images does, of course, enhance continuous shooting rates.

We talk about the bar being raised occasionally, and Nikon has certainly raised the bar in the full-frame market with the launch of the D800. Despite the slight increase in the camera's price since its original launch, it remains a relatively affordable model.
Ken Rockwell compares the D800 with the D800E and says if pixels matter more than pixels, video or price, then get the D800E:
If you want great pictures, get the regular D800. If you're a pixel-counting nut who spends more time looking at your photos at 100% on a computer screen than seeing your work in print or on gallery walls, get the D800E.

The minor potential for greater sharpness from the D800E will only be visible in huge mural-sized prints, while the defects from moiré will be visible in all prints and in video.

The D800E is for tweaks and professional lens testers like me. I wouldn't spend my extra money on it unless I either was a tweak, or really had my technique down and printed larger than 30 x 45″ all day. If you're shooting at F/8 or smaller, or not printing at least several feet or meters wide, you'll never see the extra sharpness of the D800E, but you will see the D800E's moiré at any print size if it happens on fabrics or screen windows.

If you're a tweak who looks at everything at 100% on your monitor, you'll love the D800E, but for actual photography and for normal people, stick with the D800 for better pictures.
CNET likes the unsurprisingly great camera that's worth every penny of its higher price for its target market of professional non-sports photographers — and asks the question if full-frame is really necessary?
Is it worth shelling out $3,000 for this full-frame camera over an APS-C model? Until Nikon releases a replacement for the D300s, that's a hard question to answer. You're not just paying for the body; you have to upgrade to expensive full-frame lenses to take advantage of the extra sensor area. While I love shooting with full-frame cameras, it's mostly because of the accoutrements, like the bigger, more magnified viewfinders, and the ability to get even shallower depth of field with a given lens. But I'd bet that a lot of people couldn't tell the difference between the images from a really good APS-C model and a really good full-frame.
DP Review's final verdict is a gold award:
We're very impressed by the D800. Nikon has built upon what made the D700 such a pleasing camera to use and added features that do more than simply fill out a spec sheet.

Despite its massive pixel count, the D800 is in many important respects an evolutionary camera. This isn't a bad thing. Nikon users coming from the D700 will feel largely at home with the D800, but where changes have been made they (usually) have the effect of improving the shooting experience compared to the older model.

Of course, the game changer is that you now have 36MP at your disposal, a resolution that was, until the D800 announcement, the sole province of very expensive medium format cameras/backs. The D800 does indeed offer a level of fine detail that ranks it among the best performers we've subjected to our studio testing. Yet, I'd caution anyone who considers buying the D800 solely, or even primarily because of its ultra-high resolution. Pushing this camera to its maximum level of detail requires an investment of both time (methodical preparation) and money (the very best lenses Nikon makes).

Fortunately, the D800 also excels in areas that require no extra effort on your part; notably its impressive high ISO performance, fast and accurate AF system and the wide dynamic range of its image files. These are attributes that most of us are likely to call on far more often than the need to view 20×30 prints at a very close distance. The D800 is a camera that consistently delivers high quality results, under a wide range of shooting conditions with a minimum of fuss. There's not much more you can ask for in a photographic tool than that. Our admittedly minor complaints of the camera and its relatively slow frame rate don't detract from how impressive a performer it is for all but pro sports/action photography. As such we've awarded it our highest honor, the Gold Award.
Can't decide between the Canon and its Nikon rival? Then watch Dave Dugdale's 5D Mark III vs. D800 comparison — praising Canon's insane high ISO performance and Nikon's dynamic range:
So which one is Dave going to buy?
On the Canon side, having the aliasing issue fixed is nice and the low light performance is insane, I am really enjoying the headphone jack, but I wished they gave us 1080 at 60 fps, and a tilt out screen.

For the Nikon I really like the amount of latitude I get from their neutral picture style, but I'm not crazy about the high ISO performance or the white balance issues.

Both camera are excellent, no need to swap if you already invested in one over the other in terms of glass. I'm really not that invested in Canon glass, I got this one for $100 and this one used for $250, I have not purchased any really good glass yet because I have been waiting for these full frame camera to come out to decide.

After I had finished all my testing and I was heading out the other day to capture one of my girls activities, I grabbed the Canon instead of the Nikon, the main reason I grab it was the low light performance where I was headed, my style of shooting is mostly using available light, so for me I am going to buy the 5D3 since I can push ISO's without worrying, and also I don't have to worry deleting shots with nasty aliasing.
The Phoblographer's Peter Walkowiak says Nikon's newest contender in its pro market is one that's shaking up the scene. Making fanboys rethink their loyalty, we can all say that we don't need more pixels but that doesn't mean more isn't better. He mentions a few "hidden gems":
The self-timer mode will allow you to set how many images it takes when the counter counts down. It will also allow you to change how much time between the shots. This in my opinion has helped a lot with bracketing images.
Another is before in aperture priority you would just adjust the aperture with the front wheel and the back wheel would have no function. Now the camera will allow you you to change the ISO with the rear wheel. This minor detail is a step in the right direction because any setting that allows less button presses deserves an honest thumbs up. Of course this also works vice versa with shutter priority.
A shining light for Nikon has been its auto ISO for quite some time and for a reason, its quite good. Nikon has added a couple new settings to it. You can now let the camera base its ISO not only on the exposure that you currently have but also the focal length of the lens. This comes back around to nailing better exposures for gaining better images with the camera. For example with a 50mm lens you can get away with 1/60th no problem but for a zoom lens the proper shutter changes. When you are going through a range of 70-200mm F2.8 to nail the sharpest exposure the camera will set the required shutter speed to 1/200th when at 200mm to ensure sharp results at 100%. If you are shooting for Web having proper exposure matters the least but its crucial for high-end jobs. When pixel to pixel sharpness matters the camera is by your side helping along the way. You can now also enable auto ISO from the ISO button + front/rear wheels instead of going through the menus.
Nikon mentions on their site that they recommend certain high-end lenses for use on the D800. In my experience thus far this isn't nearly as necessary as it may seem. I have been purposely shooting with some old AIS lenses as well as a 70-300VR zoom lens to see if there was any reason I shouldn't. I have reviewed the images at 100% and I see no reason why you should rush out to add some new primes to your bag.
The Phoblographer's final conclusion is that he doesn't need to do a conclusion:
I am beyond satisfied with the camera. I don't see another in my future at the moment and consider this an upgrade worth its cost. In many areas there are significant improvements in each aspect of the camera that make the choice simple. Yes there are a few things about the camera that make me frustrated but I have years to become accustomed.
Luminous Landscape's Michael Reichmann posts initial field impressions. It's massive, read the whole thing. Bottom line:
Even a few weeks isn't enough time to get the full measure of as complex and versatile an instrument as the Nikon D800/E. I expect to spend the rest of 2012 working extensively with the D800/E, and it will be the benchmark from now on against which I measure other cameras that cross my desk. In fact, I believe that this camera is so exceptional, in so many ways, that it will force the rest of the camera industry to up its game — big time.

No, it's not perfect. The grip will be found to be too small for some, and the frame rates too slow for others. But other than that, and a few quibbles which I've pointed out above, this is a truly excellent camera. When used casually with ordinary glass it will satisfy just about anyone. When used with meticulous technique and the very best glass it is simply awesome, and I have never used that word in print before in relation to any camera or back. The D800/E really is that good. Just be aware that you'll have to up your game to match it if you want the camera to reach its full potential.
Fred Miranda prefers the competitor, on a field report trip he mostly stuck with the Canon 5D Mark III:
Mainly because of the difficulty I faced with Nikon D800's poor LCD live view performance in low light. For my photography needs, this was the Achilles' heel of an otherwise superb camera. But, if you don't rely on live view, then this will never be an issue for you. Aside from that, my only other desire would be for Nikon to release an ultra wide-angle tilt and shift lens and upgrade the current PC-E lenses so that the shift and tilt could be rotated independently.

There's no question that Nikon produced an exceptional camera. In fact, many photographers will gravitate towards it because of the high resolution. As far as I'm concerned, the big attraction is the incredible dynamic range. Especially in the 100-400 ISO range, which is critical for landscape photography. Nikon's ability to recover shadows and highlights without a noticeable penalty is a huge bonus.
Nasim Mansurov's in-depth review is a work in progress with an analysis worth reading. Mansurov goes into the anti-aliasing filter question many ask: D800 vs. D800E — which one should I get?
Nikon is now giving us the option to choose between two versions of the Nikon D800 camera — the regular model, D800, which has an AA filter, and the D800E that has no AA filter. So, which one should you buy? If you are a portrait / fashion / studio / architectural / bird photographer, then get the Nikon D800 — you would be better off with an AA filter. If you are a landscape or a macro photographer, then you should get the Nikon D800E to get the maximum detail out of the high-quality 36.3MP sensor.
TechRadar's final verdict says Nikon delivers what photographers actually want:
Many see the Canon EOS 5D Mark III as the D800's natural competitor. While the average serious enthusiast is likely to think long and hard about switching manufacturer, professional photographers are less loyal and will go with whichever option works best for them.

The D800 will be very attractive to photographers who need a comparatively light camera that is capable of capturing a lot of detail and producing large prints. As it is an especially good choice for those who shoot in normal or daylight conditions or at low sensitivities, we think the D800, or perhaps the D800E, will be a big hit with landscape and studio photographers.
Meanwhile the Canon EOS 5D Mark III is perhaps a bit of an all-rounder that will appeal to enthusiast photographers who want to shoot a range of subjects in lots of different conditions.

Given the level of detail that the D800 can capture and its impressive dynamic range there may be a few studio and landscape photographers who will choose it instead of a bulkier, heavier, slower and more expensive medium format camera.

It's clear that the D800 is an excellent and very capable camera. The metering, white balance and autofocus systems all deliver the goods and the image quality is superb at the lower sensitivity settings. While we'd love to see a couple of niceties such as the rating option and more flexible HDR system found on the Canon 5D Mark III, we find Nikon's AF point selection options clearer in continuous AF mode.

Although the D800 can't quite match some of its competitors for signal to noise ratio at the lower sensitivity settings, it comes close and the much larger images have an impressive dynamic range.

Nikon has managed to produce a camera that delivers exactly what many enthusiast and pro photographers want.
Scott Bourne over at Photography Blog can make your day with this hilarious D800 review. Nevertheless, it's still somewhat recommended… size matters after all, dude:
There's really nothing wrong with the D800 — it is solid, well-built and feels good in the hand. I can't be sure but it feels like the battery doesn't last quite as long as the one on my D700. The camera produces a nice, sharp image that has good colors. But remember — this is a 36mp camera. If you plan on buying one, you better also plan on buying more and larger hard drives, a faster computer and more and larger memory cards. The files coming off the camera are at least 40 megabytes. Do the math! If you are used to shooting a D700, that means you'll need three times the hard drive space and three times the camera memory. Add that to the cost of the camera and it's not quite the bargain it appears to be compared with the 5D MK III. Also – get used to going for coffee while your images import.

I am not going to write much about this camera because as I originally expected, it just doesn't make sense to me. I have a sort of "meh" reaction to it. I am particularly disappointed in its autofocus system compared to that found on the 5D MK III — but it is $500 cheaper than the Canon so if you're deciding between the two that's a big factor — UNTIL you also consider the cost of more computer memory, a faster computer and bigger camera memory cards. Then it's a wash.
Torn between the D800 and Canon's 5D Mark III? Here's The Camera Store's second of a three part series — how do they compare in photojournalism? The edge might go to the Mark III. Judge for yourself — BTW, here's part I:
Here's What Digital Camera's take on the world's largest resolution full-frame sensor. Just how good is it?
The ISO performance sees it loose out to the competition ever so slightly if you're going to be shooting handheld in lowlight, while the frame rate, even in DX mode can make it feel slow when shooting action. That's not to say you won't be able to achieve great shots in these situations, but you'll just have to work a little harder.

These negatives are to some extent brought about by the camera's main appeal, resolution. If you're prepared to make small sacrifices in other areas, then the results from the D800 will blow you away.
Photography Review has a Nikon D800 vs. Canon EOS 5D Mark III comparison:
Luminous Landscape gets acquainted with the beast – obviously marking only the beginning of a long story. Overall more likes than the opposite. Read the whole thing.
Nikon's not gonna be outwitted this time, says DigitalRev's Kai on Nikons latest "big boy of a DSLR," the D800 "pumped up with steroids, oh yeah":
The D800 meets the DxOMark testers and is their new king with a score of 95. Basically, Nikon gives us a nicely priced medium-format camera. A full-frame sensor with no weak points (read the whole thing):
The D800's overall score is the best that has ever been achieved, and its use case scores are equally impressive (…) The D800 is superior in every respect.
DP Review has first "real world" impressions and samples. Read it and form an opinion yourself. They're saying that much:
You may be surprised by the outcome.
Ecstatic Richard Peters says handling the camera for himself changed everything:
One thing struck me, where is the noise? I was impressed. But confused. This was too good! So I had a quick look through the settings to discover the noise reduction was set to High. That explained it. So I switched it off and proceeded to take the same images again. Checking on the back of the camera this time had a different result. This time I was even more impressed! Because this time there was noise at 3,200, but it was a lovely film grain like noise and it was very unobtrusive and refined, to the point that I had to go back to the noise reduction settings to make sure it was still off and not just reduced to medium or something by mistake (…) Everything I expected to hate about the D800 I loved. It's solid in the hand, comfortable even without the grip and the image quality is beyond what I was expecting.
DxOMark calls the D800 an expert camera fit for 2012. The site's conclusion… for now:
Some photographers might be a bit dismayed by the overly-high resolution of this camera, given how enormous the memory footprint will be when shooting in either RAW or JPEG. It is hard to imagine just how much this may impact post-processing time; in short, if you choose this camera, make sure your PC can handle it! And, too, the D800's positioning is a bit surprising: it isn't hard to imagine that some photographers will happily settle for fewer pixels so as not to pay quite so much for a camera. Finally, with its D800 model, Nikon has put together all the features that any expert photographer would expect of a camera appearing in 2012.
From Nikon's blog: Here is Sandro Miller, acclaimed U.S. portrait and editorial photographer turned director, taking the D800 for a joy ride, shot entirely on the D800, showing off a multi-area mode Full HD D-Movie.
There are certain aspects of using a DSLR, we learn, such as their unforgiving focusing that call for advanced techniques. As the DX format produces movies with file sizes very similar to 35mm movies, there are those in the movie industry who seem to find DSLR cameras easier to use in terms of photographic sensibility and depth of field.
Still, the stylish, fast-paced ride required real precision in the making. Says Miller:
We had five to ten cameras going at any given time, so knowing what we wanted was essential. We dissected every file to find the scene for each moment of the story.
TechRadar thinks the Nikon has the potential to tempt a few of its rival's core audience over to the other side:
For the price, the D800 represents a good investment. You get pretty much all of the best features of the D4 in a more compact and lighter body, for just shy of half of the price. It's perhaps a little bit strange to see older bodies in Nikon's range continuing, namely the D700 and the D3X, which now offers a 24 million pixel sensor at greater expense than the D800's 36MP one. Nikon is also keen to tap into other areas of the market where it previously hasn't quite had the reach. With the introduction of the D800E, this means medium-format users who are looking for large sensors with tons of details, especially for those working in fashion and studio environments.
Brian Tobey lists all the bells and whistles:
There are lots of improvements to discuss, many of which are similar to the Nikon D4. The most obvious advancement is the new 36MP sensor with improved dynamic range and decent ISO performance. Further enhancements include: improved ergonomics, 100% viewfinder coverage, improved autofocus and metering, improved shutter durability. 1080p HD-Video, etc. It is smaller and lighter than its predecessor the Nikon D700 (…) The Nikon D800 is a new iconic camera that will be very popular for years to come, much like the D700 has been. This is a very exciting time for digital photography.
The Verge has lots of hands-on photos and a video mentioning that a RAW will give you a 76 MB file which equals around 212 MB in TIFF format – ouch!
Thom Hogan in his D800 introduction stresses he doesn't need 36MP. To cut to the chase:
As I've been writing for some time now, we've peaked with DSLRs as we currently know them. Couple that with slowing sales and in order to get most of us to move on from a D800 Nikon is going to have to pull something impressive out of their hat. 3-layer sensors. CPM. Something. Still for the next year or two, Nikon has an impressive lineup to sell the camera user, and the D800 is one of the most impressive of those.
DP Review's early hands-on preview emphasizes the video capabilities and asks if even Nikon's best lenses may not shine so brightly anymore:
Existing D700 users will feel right at home with the largely familiar ergonomics, but the changes that Nikon has made (particularly the improved live view controls) make a noticeable difference to handling. Not everyone pondering the purchase of a D800 will consider video a priority, but if the feature interests you then rest assured that right now, the D800 offers pretty much the most advanced specification around, an extremely close second only to the D4 (…) On balance, increased pixel count generally counts as a good thing in everyday photography. The most important 'headline' benefits, all other things being equal, are that you get more detail in your images and greater scope for cropping. But there are potential downsides, too. The D3X, Nikon's current flagship, makes very high demands on lenses at 'only' 24MP and we wouldn't be surprised if some of the optics which D700 owners love so much don't shine quite so brightly at 100% on screen when bolted on front of a 36.3MP sensor…
From the official Nikon site:
What does it take to render images perfectly? Sharp resolution? Subtle textures? Color fidelity? Tones so nuanced that the viewer wants to reach out and touch them? All of this is possible with the D800, Nikon's newest FX-format DSLR. Its groundbreaking 36.3 megapixels and the powerful EXPEED 3 image-processing engine offer imaging potential that rivals some of the best studio cameras, but with the agility and durability of a Nikon digital SLR body. Depict the slightest change in light or shadow, on a piece of jewelry or in the glow of human skin. Still images reach a completely new height with unprecedented depth and details, both indoors and out, and this is only the beginning.
+++ Order the Nikon D800 now from Amazon, B&H or Adorama.