Well the Canon EOS M is out of the bag. Canon did a great job plugging leaks — until three days before the official announcement day on July 23, 2012. You'll get all the juicy news, analyses, first hands-on reviews and preorder information right here on THEME. Canon usually know what they're doing. And so will we, very soon.
+++ Update: For the latest Canon EOS M hands-on reviews and field reports see our dedicated, continuously updated The Canon EOS M Review File.
So what we know so far about EOS M? Nah, they're not aiming at Leica M, but the accidental namesake of the mount is nonetheless interesting. You might not like the boring, all-too-common, very compact, chunky design. Canon chooses the conservative approach. But you get what you need: the bare basics. So there at least you have the Leica analogy. Well M stands for, what else, "mirrorless."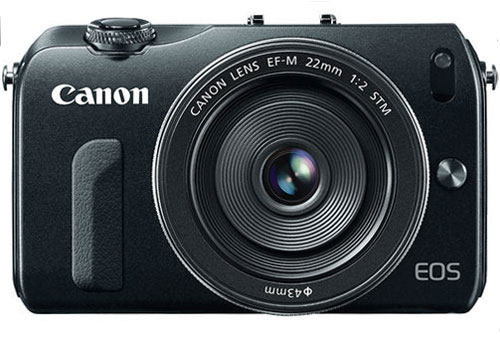 Don't mistake the EOS M for the old EF-M. And you wanted something more classic, retro. Well the Nikon 1 series offerings look sexier in comparison. But it's about what's inside, looks do easily deceive. Most likely it's the T4i's sensor, so expect phase and contrast AF.
Expect an all but confirmed APS-C sized sensor, meaning the Canon EF-M 22mm F2 prime pancake is a 33mm (or 35mm) in full-frame terms. For me the standard 35mm is not really wide enough, so there's a chance we'd be in the territory of something slightly wider as a fast walk-around prime to cover the basics. Might be a killer combo if backed up by the right hardware and software.
Why we know for sure it's an APS-C sensor? That's what the focal length of the standard zoom is telling us.
Et voilà, here are the leaked specs provided by CanonRumors — with a more complete list over at digicam-info.com:
18mp APS-C
DIGIC V
ISO 100-12,800 (25,600 Expansion)
3″ Touchscreen 1.04 million pixels
Phase & Contrast AF
Video Servo AF
1920×1080 Video 30p/25p/24p
1280×720 Video 60p/50p
MPEG-4, AVC/H.264
SD Card
Adaptor at launch for EF lenses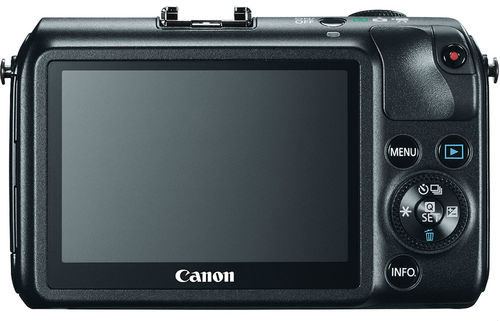 A standard zoom typically covers full-frame equivalent of 28-80mm. So by looking at the actual standard zoom for this camera, we would know the crop factor of the sensor.
18-55mm is for crop factor 1.5-1.6x sensor. That's APS-C. For Micro Four Thirds crop factor is 2x, the standard zoom is 14-40mm. For Nikon 1 with the 1″ sensor it's the 10-30mm.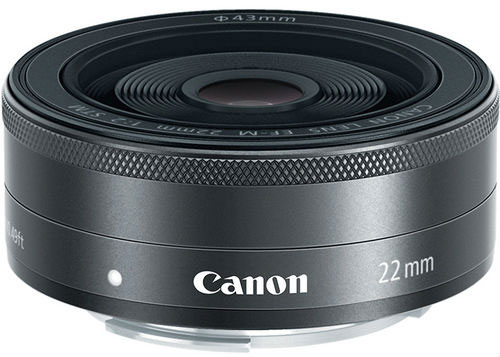 Initially it looked like Canon will offer at least two first mirrorless models at launch, even though sources say that a more advanced EOS M will only arrive in a few months… so the "leaked" one might cover the entry-level with the plain basics, a.k.a. no built-in flash, no electric viewfinder, no articulating screen, no mode dial. Does everything have to be done via menus?
The leaked model looks not expensive. So most probably it will be cheaper than, say, Olympus', Panasonic's and Sony's offerings. Size? Too big for most pockets. And a mystery is the vertical slider on the upper left front. Anyone?
There will be all the accessories one needs, such as a small flash.
But what to expect from Canon? Too little, too late? As EOSHD analyzes, Canon "really is in dire need of a unique selling point now the RX100 has blown away the mirrorless weeds."