Joseph Rodriguez was a 20-year-old heroin addict when he was released from prison for the second time. Through photography he found his voice. The Latino from Brooklyn, New York, documents stories the lives of social outcasts. Today Joseph Rodriguez is an internationally acclaimed and award winning American documentary photographer whose visual storytelling even lets him teach at universities.
Rodriguez' youngster days were about drugs and burglaries. Nothing pointed to a future where he'd one day teach at universities. He grew up in New York in the 60s as a Latino with brown skin. That wasn't easy, he remembers in retrospect. Crooked things were his life. No felony, but enough to put him behind bars. When he came out for the second time, he decided to change his life completely.
He decided to become a photographer. It may sound strange, but a camera, a cheap model from the former German Democratic Republic GDR, saved his life. That was back in 1971 when he developed his first roll of film. Rodriguez remembers it as a magical moment. Photography became his new addiction, replacing the old one.
But did he earn enough money right away?
Of course not. After jail they first put him in a shoe polish factory. He couldn't stand it. Fortunately, he soon found a job as a cleaner at the International Center of Photography. One day he dared to show his pictures to teacher and got a scholarship. That was something very unusual for a Latino.
Still, Rodriguez never quite left his previous life. His subjects to this day are mainly people on the margins of society: prostitutes, outcasts, orphans and children of the ghetto. Rodriguez' photography becomes their voice. His images tell stories of people whom otherwise hardly anyone is listening to. Rodriguez gives them a voice.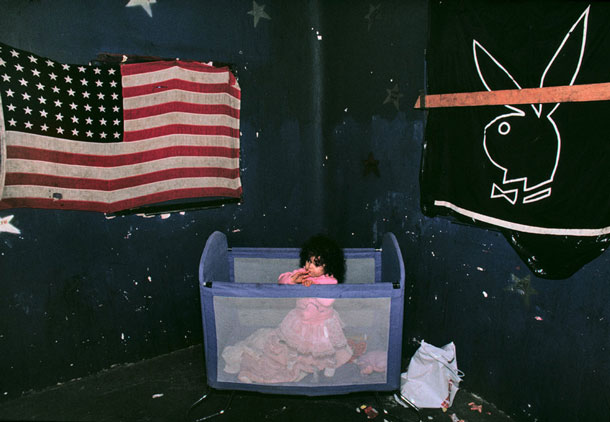 So is he more social worker than photographer?
Rodriguez calls himself a humanist. He's interested in people, their environment and their lives. His images may not be hip, but they are relevant. Aesthetics are less important to him than the story told. He's never been on the hunt for a cool look.
It goes without saying that a well written and interesting story is more captivating than a poorly written one. Same goes for the visual language. Rodriguez is an ardent believer in the power of the image. Think of the Vietnam War. Remember the great film essays?
How Rodriguez gets his stories? And above all, how does he approach "these" people? One cannot just go to South Central L.A and say, "High five, I'm here, now let's do some shooting of your gang!"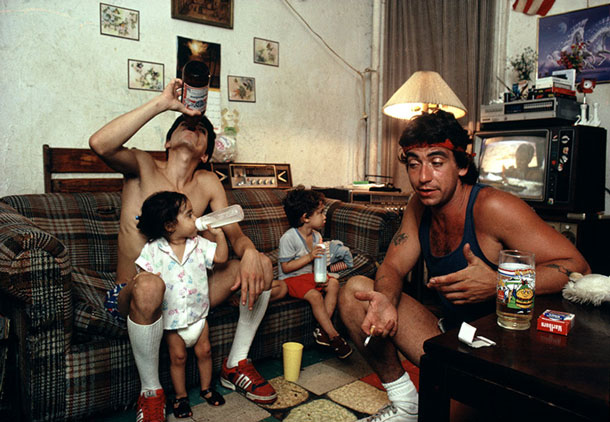 Rodriguez needs time, a lot of time to make a documentary. Sometimes months or, as in his first cover story for National Geographic about life in East Harlem, even years. That's the only way he can work. "On the fly you can't achieve any intimacy," he says. " I must observe, learn to know the rituals and above all gain people's trust."
People's trust one can only win with patience and genuine interest. In L.A for a long time they took him for a cop. Then one night a gang member wanted his picture taken on a house roof, with his Uzi. Rodriguez explained that the flash light could alarm the police. From then on everything became easier.
Rodriguez today teaches at New York Universities and universities in Europe. His work revolves around isolation, hope, migration, prostitution, religion. The main focus is always on the human being — documented by the camera that saved his life.