You heard it, the primary camera sensor of the 6th generation iPhone 5 is made by Sony. With the Japanese being one of the hottest names in imaging sensor technology, what to expect from the iPhone's new imaging capabilities? Up on par with the competition? Or while other smartphones beat the iPhone's functionalities, the iPhone 5's new camera is the thing to beat?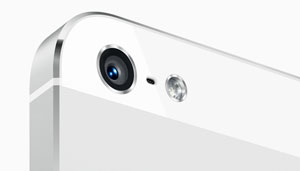 Apple didn't increase pixels, but the 8MP really do an amazing job considering that a few years ago a smartphone camera was belittled.
It's stunning how fast the technology has improved, and where we are today only gives a taste of what's to come tomorrow.
From the outside the iPhone 5 looks only modestly updated. It's thinner, a little longer — and faster. As always, the technical magic is under the surface. Now what did they do with the camera? At first sight it's not that easy to tell, really. But there are major improvements.
Some of the new iPhone 5 features include:
For a starter, the phone's back-facing camera has the same 8MP, five-element lens with 2.4 aperture, which is similar to the iPhone 4S, but 25% smaller. The camera also has the same 3,264 by 2,448 backside-illuminated sensor.
Improved noise reduction and better low-light imaging are the one major update. The iPhone 5 comes with a new "dynamic low-light" mode which evaluates nearby pixels to give photographers up to two f-stops greater performance in low light. Great, but it took Apple a long time to realize that most smartphone images are shot in low-light environment, such as at parties, family get-togethers and on the nights out.
40% faster photo capture, allowing you to take even more iPhone photographs than you'll ever know what to do with. Nevertheless an important revision.
The camera's lens cover is a sapphire lens crystal cover, which is durable and clear. The harder material is less likely to scratch.
Shoot video and stills at the same time.
The iPhone 5's video capabilities are improved, too. While the 1080p quality remains the same on the rear camera, the front camera takes a step up to 720p. When shooting video, there's better video stabilization and the ability to snap photos while you're recording. There's also facial recognition for up to ten people at a time. This, however, is more software than hardware.
Talking software, yes, Apple gives you a cool looking panorama function, but plenty of other apps stitch photographs together already. And how to display those panoramas? I never figured that one out. Right, the iPhone 6 will be the "panorama-sized phone"…
What the iPhone 5's camera still doesn't give you:
Optical zoom, but that's a tough one. How to squeeze additional lens glass into the phone as the size gets thinner? That, however, is exactly what sets the Nokia PureView technology apart from the rest. The Carl Zeiss lens mimics the optical zoom in a way that allows Nokia "oversampling," a technique that reduces an image taken at full resolution into a lower resolution picture, thus achieving higher definition and light sensitivity, and therefore enabling lossless zoom.
How about a better flash and nice strobe light with a little punch? But then again, there goes your battery — and I'm happier with better low-light capabilities. Flash photography is for product shots, supermodels and paparazzi.
Finally, the iPhone lens mount. True, lens kits and even an SLR mount exist already. But make it proprietary Apple technology, designed from scratch by industrial designer Sir Jonathan Ive and his team. You could expect something a little more advanced and surprising than what third-party manufacturers come up with.
Last but not least, some real world iPhone 5 test and comparison shots.
Dustin Curtis pits the iPhone 5 against the Canon 5D Mark III:
The results are pretty amazing — the iPhone takes worse photos but it certainly stacks up against a $4,000 professional camera. And, although the photos from the iPhone are significantly noisier, it has fantastic automatic metering.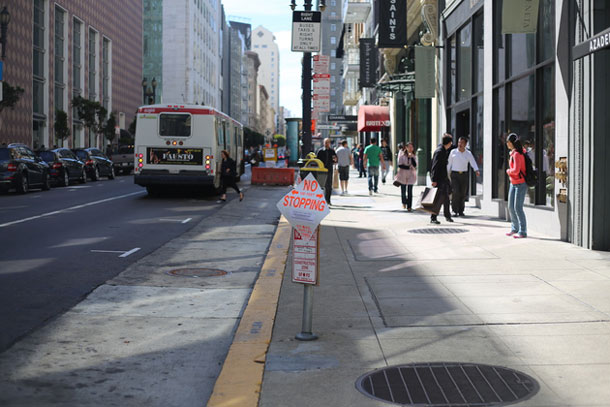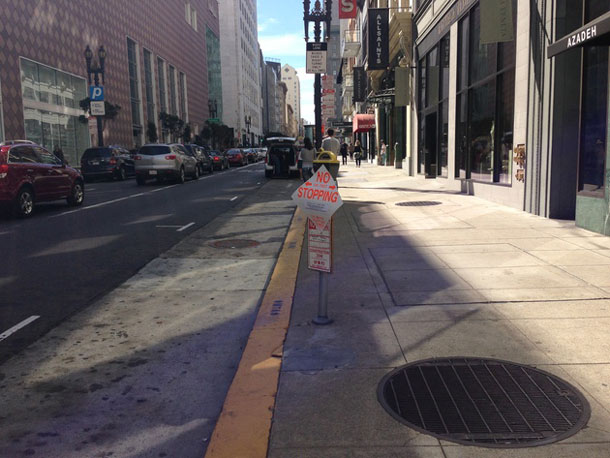 Austin Mann's impressed with the iPhone 5's low-light capability:
Probably the most impressive aspect of the new phone is it's low-light performance. It's a drastic improvement from it's predecessor, the 4S. Noise-levels are much more subtle and with its much faster lens it's ability to focus in near dark is really wonderful.