Chances are that already in your childhood you used an electronic product made by Sharp. Today the Japanese multinational produces about anything electronic you can imagine, such as LCD panels, solar panels, mobile phones, entertainment equipment, video projectors, printers, microwave ovens, air conditioners, cash registers, flash memory — and even CCD and CMOS sensors. This September Sharp's turning 100 years old. They celebrate it with — you and photography.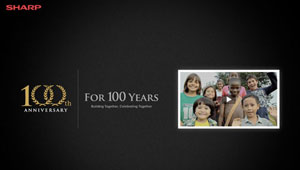 It all started in September 1912 with its founder's first inventions, the Ever-Sharpmechanical pencil. That's where the name comes from.
Today, 100 years later, Sharp Corporation marks the centenary with a unique campaign: Anniversary Share.
It's a campaign to not only mark the beginning of another century of nice products. Sharp 100 Years wants to celebrate you. That's right.
You're asked to post pictures or videos celebrating anniversaries or other commemorative moments of you, your family and your friends.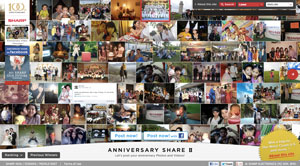 It's easy really. Select your memorable moment, describe it, submit it and wait for Sharp to create a memorable video with the submitted photos and videos. Your memorable moments will then be displayed on the website during the campaign period.
The top ranking pictures and videos will win a trip to the U.S. West Coast or receive Sharp products.
All you have to do is go to http://share.sharp100years.com and post your most cherished memorable moment.
The campaign runs until mid-September.