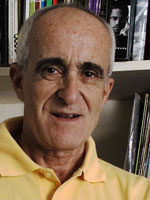 By RENZO GOSTOLI
I covered Rio de Janeiro carnival for over 20 years. It is true that after two or three years you feel a bit saturated, you get the feeling that everything is repeated more or less mechanically, but as you get to understand little details and varieties, then you find there are lots of other stories inside the carnival.
The carnival is a unique opportunity to capture millions of images, colors and expressions that pass in front of you. No doubt, the Rio carnival is one of the most important festivals all over the world. Carnival itself begins on Thursday when the mayor of Rio gives the keys of the city to King Momo, and lasts until Tuesday.
From a physical point of view, the coverage of the parades is exhausting. You walk up and down Sapucaí avenue all the time, hunting after expressions, that frame, a character — and avoiding some hysterical security personnel, the people of sound equipment, support staff and aides of samba schools.
Good things don't come easy? It's running the gauntlet. And you must move through a small corridor only 1.5 meters wide. But the carnival is not just the parades at the Sambadrome Marquês de Sapucaí where the party runs every night from 9 p.m. to 7 a.m. There are also 400 bands and blocos celebrating in streets and beaches all day long, offering many photo opportunities. That can make the coverage very, very tiring, long — and rewarding!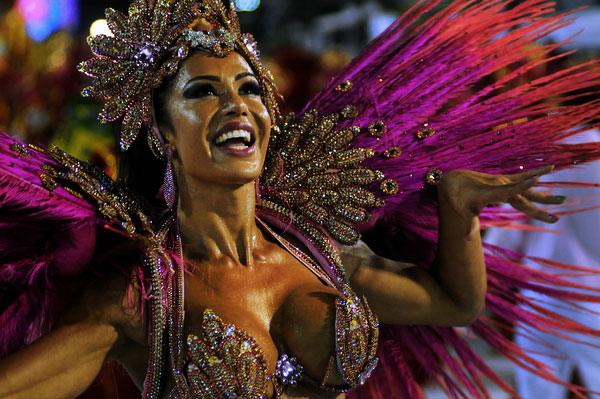 And of course, in addition to covering Sambadrome and the streets, you still have to edit the photos and transmit them.
This year the number of publications interested in coverage of the carnival reduced sharply. We have always had many media relying on our service, be it wire agencies or small magazines. Demand has been steadily declining.
Is the world suddenly full of freelancers?
In this carnival I worked with a trusted Nikon D300, a 17-35mmm, 80-200mm and 300mm F2.8. I used to work with more gear, but time taught me how to reduce weight and make things easier in order to avoid feeling tired before it's time to get back the office.
Enjoy!
Renzo Gostoli, Argentinian photographer, spent almost his entire life outside his home country. From Mexico he moved to Rio. He used to work for Reuters and Associated Press among many other media such as magazines and newspapers. Along with Douglas Engle he founded Austral Foto, partner of Archivolatino, photo agencies specialized in Latin America.