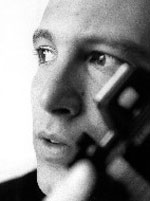 By LORENZO MOSCIA
I arrived in Tacloban one week after typhoon Yolanda, one of the most deadly storms in the history of the Philippines, hit land on November 8, 2013. I was lucky enough to find a local family where I could stay. The first days there was not electricity, no water, and the Internet was just available at special places. There is still not electricity, but for me the most touching experience has been how people get back up on their feet, and how their attitude changed over the days.
When I arrived there was shock and despair in their faces. Dead bodies were lying all over the place. Lots of people told me they want to leave but didn't have any money for the flight to Cebu or Manila costing nearly $50. They had lost everything and no reason to stay on.
Now — can you believe it — people are singing while cleaning up their streets. Wherever I look I can see a smiling face. In Haiti, after the big earthquake in 2010, it was so difficult to take pictures. Here they just receive me with kind politeness and they love to be in front of cameras.
They keep expressing their gratitude to all the foreigners for coming here and providing help. I keep on telling them that I just take pictures — and they say this will help them as well.
There is a place in Tacloban where you have big ships just thrown inland above houses by the power of the storm. The ships seem to part of the new landscape now. People unload cement bags from them, kids play and life goes on.
Everyone has lost someone, but these people are facing the future with reinvigorated energy and love. Things are changing. During the first days I slept on the floor, drank filthy water and had nothing to eat but a bit of rice. It was hot and humid, I was sweating all day. Add the smell of the decaying bodies all over Tacloban.
To transmit the first images I had to catch a plane to nearby Cebu — which also allowed me to get a shower and food. Two weeks after the storm the Internet was back at city hall, so I could send my work to photo agencies.
For the Yolanda assignment I used a Canon 5D Mark III with the Canon EF 16-35mm f/2.8L II USM plus a Leica M9 with the Zeiss Planar 50mm F2 ZM. You can see more at Redux Pictures.
Lorenzo Moscia is an Italian photographer and regular contributor to THEME. For more of his work visit lorenzomoscia.com.