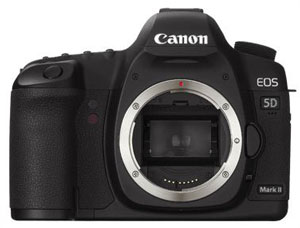 Always wanted an affordable full-frame camera? Well now's the time for the Canon 5D Mark II, the predecessor of the Mark III.
If not now, when?
Body only for $2,079 at Amazon, B&H and Adorama.
Plus, B&H offers free accessory ($40 value).
That's a further 5% or $120 off the earlier, already quite attractive price.
At lower ISOs the 5D Mark III's IQ gains are rather cosmetic compared to the Mark II. For all the relevant reviews consult our comprehensive Canon 5D Mark III Review File.
So nothing to lose really for $2,079. And if it's only for a stellar backup camera…