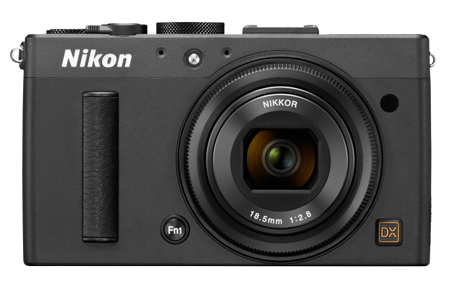 Nikon announced the Coolpix A, its new compact point-and-shoot flagship that's aimed at serious enthusiasts and professionals alike.
For $1,096 you get something Fujifilm, Canon and Sony have done already.
Now Nikon delivers its own premium DX compact, a palm-sized little stunner with a fast fixed 18.5mm F2.8 lens (28mm equivalent) and up to ISO 25,600 with boost. The camera is expandable and promises DSLR-like output.
Lots of manual controls in this compact, well built package. Seems you get what you pay for. The silver version even looks a bit like titanium… Yep, there's an optical viewfinder for $450 a pop, simply irresistible…
For more information on the Coolpix A with "phenomenal compact performance" head over to Nikon or DP Review.
The Coolpix A is available for preorder from Amazon (black/silver), Adorama (black/silver) and B&H (black/silver) for $1,096.
BTW, not a bad promo video: