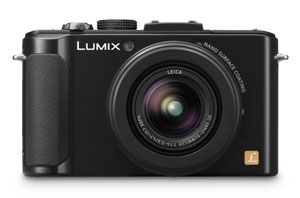 Lots of Panasonic announcements this July 18, 2012.
Here are the highlights:
Preorder from Amazon the black or white Panasonic Lumix LX7 for $499.99.
Shorter focal length, not the biggest sensor size and with 10.1MP not the highest resolution, but boy an F1.4 Leica Vario-Summilux comes with it. Rest assured IQ will be the crème de la crème.
The LX7 comes with a brand new sensor, an ambitiously fast lens, improved focusing and continuous shooting as well as 9 fps… Question will be LX7 or Sony RX100.
Also on Amazon preorder the black and white Panasonic Lumix G5 — call it a cheaper Olympus OM-D E-M5 for $699.99, giving you a touch-sensitive rear LCD, improved video specs, a fully electronic shutter option for silent shooting, etc. etc.