Sure, good photography is mostly about the photographer and less about what camera and what lens. Truth seems to be, however, that good photography is more and more about the gear one doesn't have, isn't it?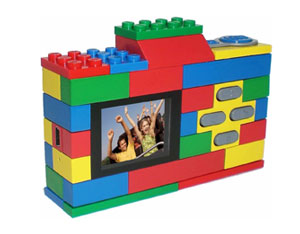 Thanks to today's post-processing options with CS, Aperture, Lightroom and so forth you can even make a decade-old digital camera shine. Better noise, better everything processing makes the buying of ever new gear redundant, right?
But how come that many of us geeks are more focused more on what's next than what's in our hands. Checking forums and rumor sites back and forth doesn't make us appreciate what we already have. Photography, sadly, doesn't improve the way imaging technology improves.
Fact is, the digital imaging world is already perfect. There is no way OM-D E-M5's rumored pro successor will make you a better photographer than the masterfully engineered OM-D. Yet we're anxious to upgrade, sacrificing a perfectly working camera for incremental improvements that may or may not even show in a photograph.
Holy gear lust. Crazy upgrademania.
Today, digital imaging tools exceed the potential of most photographers already by far. So at this point, however loud marketing praises this and that improvement in technology, any improvement in technology only theoretically leads to a photographer's improved technique.
On the other hand, today less patience is required to achieve good technique. Well the camera does it all. But let's face it. For many expensive gear has become something like… jewelry or handbags. The old 12MP camera was already providing more resolution than most ever need. Just know how to handle that old gear. Shoot, for instance, on a boring tripod. Now isn't that image as pin sharp as from a 20++ megapixels camera?
D800? Overkill for many. A friend of mine has to relearn focusing properly again. It's just too many pixels.
Older cameras offer less bells and whistles, but not less magic nor — in the end — lesser IQ.
Because the camera is now only part of the equation. Writes Kirk Tuck:
Even older tech is boosted tremendously by the continuous improvement of processing software. Converting files in Lightroom is a tremendous step forward for an already good camera. Now maybe I'll look a bit harder at the software side of the equation next time I have the urge to upgrade. I've been testing the latest Capture One software with my Sony A99 lately and it's an instant step up as well.

It's a lot more complex these days than just choosing a body and a lens. Our physical gear lust sometimes blinds us to that reality.