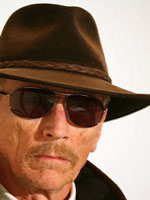 By BENGT NYMAN
It's easy for the casual camera user to have deeply felt ideas about what a camera should look and perform like. However, the technology behind a well functioning camera is hidden to most and produces a marketable product only when properly combined and perfected. To support my claim I will make examples of three recently launched cameras; the Sony RX1, the Sony A7(R) and the Nikon Df.
When the Nikon Df was first announced I shrugged it off as another Leica or Sony gimmick. It's no secret that I am highly skeptical of Leica and its long gone contribution to photographic arts. If a Leica performed as well as people think it does, my distaste would simply be a form of Leica envy. However, a pompous brand which no longer performs in any area other than overpricing its products does not get my respect.
Many wondered why Sony launched the RX1, a mirrorless, full-frame, 24MP camera with a fixed prime lens, robbing us of the possibility to choose a different lens. I believe there were two reasons. Sony still has very few lenses to offer even though many fine third party lens manufacturers are coming to Sony's rescue. It will be interesting to see how this develops.
I believe the real reason, however, is that the Nikon-Sony 36MP full-frame image sensor contract dictates the details and the duration of the Nikon exclusivity to that sensor.
From an optical point of view the RX1 was a success, but failed in the area of CDAF speed. Therefore, from a marketing point of view, the RX1 was not successful. Also, you can not take candy from a child and expect to be loved for it. The market, at that price and performance level, demands interchangeable lenses.
In 2013 Sony finally introduced the A7(R), a mirrorless, full-frame, 24MP respectively 36MP camera with interchangeable lenses. I suspect that Sony is still not free to use the exact Nikon sensor which is probably why Sony developed a variation with offset pixel optics aimed at facilitating a very short flange distance.
DxOMark gives the A7R image sensor a high score, as expected due to its kinship to the D800E. However, due to the compromise in the design of the pixel optics, necessitated by the unwise choice of flange distance, the A7R's ISO score is only 2,746.
Which brings us to the Nikon Df, a retro-styled 16MP DSLR. Initially all three of theses details failed to engage me. I would prefer my next camera to be a mirrorless, 36MP, low-light camera with sensor PDAF. Unfortunately we are not there yet. Fast sensor PDAF still appears to be the missing link.
To get around this problem Canon is experimenting with Dual Pixel sensor PDAF as well as with
Foveon three-in-one deep-pixel sensors, possibly also part of a sensor PDAF concept… not to mention Canon's latest twist on the DSLR, a slow and quiet motorized mirror mechanism, not for sports photography but for essentially everything else including video with very fast frame rates as long as you don't have to re-meter or refocus.
Meanwhile, what does Nikon do. They roll back pixel-mania from 36 to 16MP and gamble on a retro-style body with manual controls. Nikon obviously already has the technology; an updated 16MP, D4 sensor, ultra fast DSLR PDAF, etc.
I would not give the Nikon Df a second look if it wasn't for its sensational low light capability. DxOMark gives it an ISO rating of 3,279, beating everything else on the market by a mile.
This makes me swallow my initial reaction, except for a small lump in my throat, being the 16MP. Being an MP fan and very happy with the performance and versatility of my D800E, I would have to swallow more pride to settle for 16MP. I do however applaud Nikon for not cramming any video into the Df.
My second camera is presently a Canon 5D Mark II. It's fine, I have no complaints, but it is almost worn out. And the performance of the newer Nikon lenses is very tempting.
I use one camera with a 35mm or 85mm prime lens. The D800E with a Sigma 35mm F1.4 and a Nikkor 85mm F1.4 covers that need very well. I also carry a second camera with a 70-200 zoom. I use it for portraits and closeups when there is no time to change Nikon lenses.
So now that I have swallowed my pride I am thinking that a Nikon Df with a stellar Tamron 70-200mm F2.8 might just work well as my second camera. After all, photographing faces with 16MP rather than with 24MP or 36MP might just be enough. The lure is of course the stellar low-light performance of the Df.
What do you guys say?
Oh, who is the old star rising?
Nikon of course.