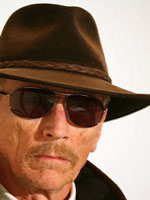 By BENGT NYMAN
Much has been written and speculated about the high MP Nikon D800E versus the sufficiency of for example the Canon 5D Mark III. This is not another of those reviews. This is simply a Canon shooter who has decided to broaden his outlook and use both.
When I shoot seriously I carry two cameras. One in the range 24-70mm and one 70-200mm. In the past I have used two Canon 5D of different vintages. However, the introduction of the Nikon D800E made me wonder if a high MP camera, with a larger cropping margin like that of the Nikon D800, would allow me to forget about using zooms in favor of using best available primes.
The idea is also supported by the fact that DxOMark shows that Canon rules when it comes to zooms, but Nikon takes the prize for the best fixed focal length primes, compared even to Zeiss and Leica.
To test the Nikon part of my new two-gun-setup, I took a cruise around the Mediterranean to shoot a few thousand frames in Tunisia, Italy, Monaco and Spain.
I wanted to test these three myths:
You can not easily switch or mix systems because or ergonomics, accessories, etc.
36MP are so vibration-sensitive that you can not shoot handheld, and if you do any camera shake will degrade the image.
36MP are too much and a waste of time and money.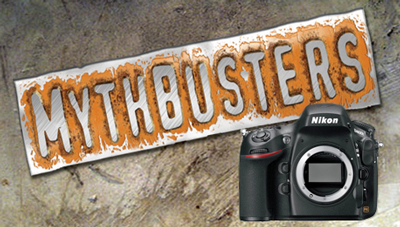 I quickly put the above to test, shooting 99% of the trip with a Nikon D800E and Nikkor 28/1.8 prime lens, and a few shots with a Nikkor 85/1.8.
No zooms of any kind.
Here are my conclusions:
Myth 1: Canon and Nikon Don't Match
Going from Canon to Nikon is a snap. Nikon controls are very intuitive and stick with you immediately. I even found a Nikon custom function that allows me to focus and light-meter in the same spot before reframing, using nothing but the half trigger; something I've been wanting for years.
The Nikon D800 controls are a breeze. I didn't see a need to change anything during the entire trip, purposely shooting in program mode with auto ISO and auto WB.
I use the same memory cards with the same formatting for both Canon and Nikon. I shoot in RAW using both cameras. I use a third party GPS to accumulate a time trail usable for both Canon and Nikon. I use an external hard drive to accumulate RAW files from the two cameras. The rest I do back home.
So my answer to myth 1 is: busted. Canon and Nikon play very well together.
Myth 2: Fear High Resolution!
A high octane photographer in Kuala Lampur and I have been trying to shout each other down about MP. He takes brilliant photos with an Olympus OM-D E-M5 and spits blood when I mention the Nikon D800.
He has been arguing that because of its high resolution the D800 is much more sensitive to camera shake than a lower resolution camera making the D800 a useless handheld street camera.
I am not going to argue with him any more. I am simply going to state that he has now been proven wrong.
The sensitivity to vibration is fundamentally independent of the resolution of the camera. If you shake the 16MP OM-D with a 28mm lens enough to get an outline blur which has a width of one thousands the width of the image, and do the same with a Nikon D800 with a 28mm lens, you will then get exactly the same fractional outline blur.
You will not be able to tell the difference until you pixel-peep at which time you will see that the OMD blur is a low resolution blur, while the Nikon blur is a high resolution blur. But the width of the blur zones are exactly the same.
However, due to fear that the man might be right, and that my 50 years in physics might have been a waste of time, I packed a light monopod, just in case.
You get sharper pictures with a monopod, and even sharper on a tripod, using any and all cameras. The camera resolution has nothing to do with it.
From a physics point of view you can argue that you can hide a larger degree of shake within the noise distribution of a single line of larger pixels than you can within the same width of two or three lines of smaller and less noise linked pixels.
A higher resolution image sensor will always produce a higher resolution image with more detail, including shake gradients, if that's what you are looking for.
But is it more sensitive to shake? No.
After shooting from atop a moving and rattling tourist buss I have examined and compared many 21MP and 36MP shots. Is one worse than the other because of resolution? No! They look similarly shaky with an occasional good one.
So, after some early pixel-peeping I put my monopod aside and shot the rest of the trip as usual.
I say myth 2 is busted.
High resolution is here to stay and nothing to be afraid of. If you want top quality images you do the same with a high MP camera as you would with every other camera; shoot with the greatest of care. The only difference is that with high resolution there is a world of detail beyond what you have seen before.
Myth 3: Going Underground
The Nikon D800E has allowed me to forget about zoom lenses. I choose a prime 28mm and I occasionally use the 85mm. So far my second gun is still a Canon with a 70-200mm zoom lens. However, I only carry it to avoid swapping Nikon lenses in the field.
My next experiment is going to take my pair of D880E and 5D Mark III into the dark underbellies of blues and jazz clubs. This is a world where no ISO is high enough and no noise low enough.
I will let you know.