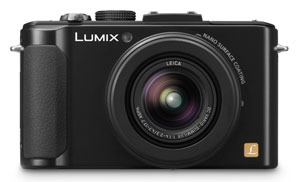 That's a potential Leica point-and-shoot for not even 300 bucks.
The Panasonic LX7 — repackaged by Leica as the D-Lux6 for currently $799 — can now be had for an astonishing $299, in either black or white.
Well with the Pana you still get the Leica optics, a.k.a. the fast Leica DC-Vario-Summilux 4.7-17.7mm F1.4-2.3 ASPH.
Great bargain, great pocketable high IQ camera.
All you're not getting is that red dot.
Order the Lumix DMC-LX7 here.