It started with a rather surprising review by EOSHD's Andrew Reid, saying that the Nikon D5200 that can now be had for a mere $800 shames a fleet of much more expensive DSLRs by having a much nicer, cleaner, more cinematic image in video mode. The Canon 6D, Nikon D600, D800, Sony A99 are all full-frame cameras way more expensive than the D5200, yet they suffer from so much moiré and aliasing they're basically unusable without corrective filters which are currently only viable for the D600 and D800.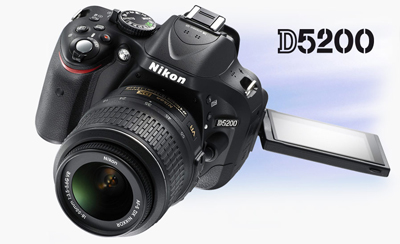 Resolution is better on the D5200 as well, says Reid, with more fine detail after you bring it out in post. Then DxOMark called the D5200's new Toshiba sensor a "new leader." What's going on? A relatively cheap camera ($753 on eBay!) outperforming much more mighty competitors?
Nikon introduced the D5200 with APS-C sensor in November 2012, almost unnoticed by the video world. Now it turns out that the video quality of the middle class Nikon with swivel LCD puts the top dogs in the video DSLR segment in a predicament: the Panasonic GH2, GH3 and even Canon 5D Mark III will have to pull up their socks and Nikon's own high-end video DSLR portfolio with even the Nikon D600 and D800 is under significant pressure — so what happened! Well the D5200 seems so successful, there's already the D7100 successor, still it is not yet clear whether the sensor in the D7100 is made by Sony or Toshiba.
Either way, Nikon has purposely ditched the low-pass filter. Either way, the D5200 is still a winner. The main reason for its surprisingly good video performance lies in the successful interaction between Nikon's built-in sensor and the image-processing unit. The sensor came originally from Toshiba (the D3200 sensor comes from Nikon, the Nikon D600 sensor from Sony …), a company not previously associated with the production of APS-C sensors.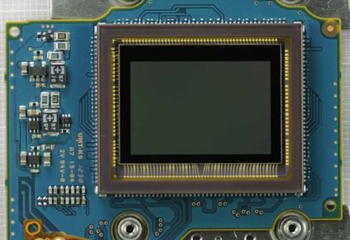 That Toshiba Sensor
Toshiba's new 24MP sensor is one of the few sensors in APS-C segment produced in the modern, so-called CU-Fab process, i.e. using copper-for-pixel metallization as opposed to the aluminum usually used. It borders on speculation whether this is the reason for the good video performance, however, the sensor dynamic of the Nikon D5200 is quite remarkable and very usable with both personal or freely available image profiles.
The body itself is nothing special. Designed for the middle class APS-C segment, it's a relatively compact, lightweight plastic body of alright quality, but you wouldn't praise the D5200's plastic feeling as outstanding.
The video formats available in 1080p maximum resolution for the interlaced range are 50i and 60i as well as 24p, 25p and 30p in progressive mode. Audio level can be seen as an overlay on the image display during recording, but cannot be adjusted live. Regrettably there's no headphone output, at least we get a 3.5mm audio input jack to connect an external microphone.
Clean Clean HDMI
After the debacle in the full-format fraction (Nikon D600 and Canon EOS 6D) in terms of cleaner HDMI-out, we are rubbing our eyes in disbelief at the Nikon D5200 — this cheapo cam it has a progressive Full HD HDMI output, which can be operated without menu overlays.
The clean HDMI output has not even been documented as such in the Nikon D5200 manual — one is almost tempted to consider this an operational glitch in an otherwise highly controlled video DSLR segment. Unlike the Nikon D600, the D5200 could very well compete as being "suitable for recording professional videos" — but nobody's doing it. Why would anyone rely on such a cheap camera!
But good things don't come easy, do they. The clean HDMI output is noticeably after twice pressing the info button on top of the case with the monitor connected via HDMI — et voilà, the black output cache is replaced by true HD video resolution.
Rolling Shutter
It is advisable, however, to avoid fast camera movements with the Nikon D5200. Panning at normal speed is perfectly acceptable, but for those who use whip pans or enjoy moving around with the camera, the rolling shutter effects should be kept in mind. This applies primarily for extreme action shots and especially those in a higher telephoto range.
Faster sensor readout would help here — one does eagerly await whether the recently announced Nikon D7100 will perform better. The well known, professionally made EXPEED 3 image processing engine is included in both devices.
Focusing
Regarding focusing, it is striking to say the least that the camera adjusts its focus somewhat better than the typical DSLR. It's furthermore good to see that the camera produces virtually no artifacts in the rings, but does have significant contrast edges that are slightly detrimental to the cinematic film look.
And here comes a true sensation. It is actually possible to artificially adjust the focus later in the editing program. The results may not achieve the natural focus of an APS-C Canon C300, but it corresponds to the typical workflow with a Canon 5D Mark III and now puts that device under some pressure.
There might be some problems with subject selection occasionally. But this is not really an issue as most video DSLR filmmakers focus manually anyway
Image Profiles
Previously the Canon was the only camera under €5,000 which provided a slightly fuzzy but artifact-free large sensor image with its own image profiles. However, many DSLR filmmakers choked on the price. Now that Nikon provides similar quality images (with well-defined image profiles) for a quarter of the price, there will be no more hesitation, especially on the part of newcomers with no (Canon) glass.
Nikon calls image profiles Picture Control. The camera's image characteristics are fully adjustable. Not just sharpness, contrast, brightness, saturation and hue can be adjusted freely, even gradation curves can be modified on your PC, uploaded to the camera and distributed on the Net.
The Nikon D5200's setting options open up an amazing playground for DSLR filmmakers while leaving plenty of room for optimization. The best way to find the appropriate parameters for neutral skin tones or highlight roll-offs is by trial and error. Of all the integrated profiles, Neutral has the flattest curve and Portrait the most pleasing highlight roll-off with almost as much dynamic. Incidentally, dynamic-enhancing features such as Active D-Lighting or HDR are available for photos only and not for the film feature.
Low Light
The camera noise is at times very organic and not unpleasant, however, depending on the lens used, a slight fixed pattern noise in the form of stripes in the shadow of a picture may appears. The problem disappears almost completely when working with high quality prime glass.
Conclusion
The Nikon D5200 is an absolute cracker for filmmakers and videographers. One's even tempted to call it a sensation considering the current price. Why? Because it has the image quality of a much more expensive full-frame camera or Panasonic GH2 together with a clean HDMI output and the ability to use individually programmable image profiles.
This combination is virtually unheard of. The competition currently offers a maximum of two of these features — but not all three in one package and certainly not at this price.
You might rub your eyes in amazement and try to understand what's going on. Somehow it's difficult to avoid the impression that Nikon doesn't know what it's doing with its video capabilities or is not particularly concerned about it.
The Nikon D600's HDMI output was advertised and aimed at the professional market. Now we have the Nikon D5200 that easily outstrips the Nikon D600 in all essential video features: HDMI-out, hardly any moiré and/or aliasing combined with extremely usable sensor dynamics.
Canon might surprise us with a 700D later this year by giving us the anti-aliasing abilities of the 5D Mark III. But who knows. For now the Nikon D5200 is the best buy under $1,000 and €1,000 for large sensor filmmakers. There has never been so much cine image in this price range before. And that's a big surprise considering the camera has been available for purchase for quite some time.
+++ You can order the Nikon D5200 from Amazon, B&H and Adorama.