It's a back-to-the-roots niche market, driven by mainly young people who love the retro design and ease of use. It's LOMO photography they're after. That's right, LOMO with capital letters, name of a Russian state-owned optical company founded 1914 in Petrograd, today's St. Petersburg. LOMO is no longer making compact cameras that anyone can afford, they stopped producing consumer goods, but their idea is taking off: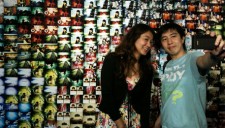 You heard of Lomography. Well that's the company founded by Austrian students some 20 years ago; students who in Prague stumbled upon a small, enigmatic Russian camera. They bought it and shared it with friends back home. The ease of use, build quality and vignetting effect of that cheap, socialist gear were so convincing they traveled back to Prague to stock up on LOMOs. Soon Lomography was born, a company with headquarters in Vienna that today employs some 400 mainly young people and has some three dozen gallery shops in major cities around the world.
The students had bought the legendary LC-A in Prague, the Lomo Kompakt Automat, a compact fixed lens, 35mm film, leaf shutter camera introduced in 1984. They got all the licenses and plans, reinvented the iconic camera and created a new classic, the LC-A+, by adding a light meter and multiple exposure to the original two settings aperture and distance.
But why would anyone go retro when digital photography makes life so easy? Lomography is more than old-fashioned analog technique. It's a lifestyle, a way of life even. The Viennese company offers not only photo equipment, but limited editions, film, stationery, books, fashion and bags, gadgets, and and. Key is this: "The output is different," told us Bastian Schürholz, Lomography's retail expansion manager who travels the world to set up new gallery shops. This week he's in Asia, next in South America, then the U.S., and back and forth.
Schürholz says,
The output depends on the film you use. We don't retouch anything, everything is really what it is. And we like the fact that you don't see immediately what you get. Wait a few days. The photography is very spontaneous and don't mind difficult light conditions, everything works just fine. You don't have to think about many settings.
"Just shoot, don't think," that's Lomography's motto, accompanied by the Ten Golden Rules; guidelines encouraging spontaneity and minimal consideration of formal technique:
Take your camera everywhere you go.
Use it any time — day and night.
Lomography is not an interference in your life, but part of it.
Try the shot from the hip.
Approach the objects of your Lomographic desire as close as possible.
Don't think.
Be fast.
You don't have to know beforehand what you captured on film.
Afterwards either.
Don't worry about any rules.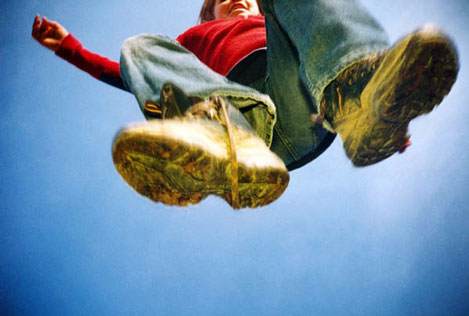 Build quality of the cameras is just fine. The LC-A+ for instance is made of hard plastic and feels quite solid. Or take the Horizon Perfect, the "prime choice for panoramic professionals" in strong and mighty ABS plastic. A beast that feels as solid in the hand as a Leica, and I mean it!
They even got a medium format camera, the beautifully retro Lubitel 166+ with, yes, waist-level finder.
The cameras marketed by Lomography are generally low-fidelity and inexpensively constructed. Some cameras make use of multiple lenses and colored flashes, or exhibit optical distortions and light leaks. And that's the fun of it. Lomography actually is all about fun, just to mention the Spinner 360°:
Take the Spinner in one hand, pull the cord with the other and release it. In a split second the camera spins 360° around its own axis and records everything that's around you on a frame more than four times longer than a conventional landscape picture.
Since mid-2007 all cameras are produced in China, with glass, not plastic lenses – lenses BTW that cover 17mm to 110mm, depending on the camera you use. Well the few multi-lens cameras have plastic lenses to give images a soft and dreamy look.
And thanks to Lomography you don't have to worry about Kodak quitting the film business. Lomography offers color negative, black and white, red scale and slide film rolls. My understanding is it's basically Fujifilm – "just some chemicals are different," says Schürholz.
Lomography's clientele is mainly twofold: hip, young people with a drive for creativity and style, and then older people with purchase power who remember the early days of photography.
So, who is Lomography for? Anyone who's not afraid of experimental and creative analog photography.
Lomography is old-school, very basic and simple to use.
Lomographic pictures are moment-catchers, characterized by vibrant colors, shadowy framing, surprise effects and spontaneity.
"We're not against digital photography," smiles Schürholz. "We like to keep the analog spirit alive."