If I'd had to be on that proverbial island, with only one single lens, the choice is easy: to me the 28mm focal length offers the perfect photographic vision closest to the human eye, ideal for documentary style, photojournalism and street photography. Now I was never really a friend of Ricoh's relatively cumbersome GXR modular system. Everything's less good than what the competition offers — smaller sensor, lower sensitivity, slower speeds, and why buy new sensors all over again with a new lens module? The GXR is not a mass market system. It's, however, a niche offering that enjoys cult following among a loyal community of dedicated photographers. Now with the just announced GR, world's smallest APS-C camera, Ricoh takes its niche concept mainstream. And I happily snap at the bait.
And hear hear, Ricoh is indeed moving from the smaller 1/1.77-inch CCD sensor to a APS-C 16.2MP CMOS sensor, the same sensor size as the Fujifilm X100S or Nikon Coolpix A. As Leica just did with the M, Ricoh as well bids farewell to the CCD technology, and that is hugely promising. Call me a hopeless romantic, at base ISO CCDs can't be beaten, but the world is not dipped in bright light all the time and who doesn't prefer better battery life offered by CMOS technology.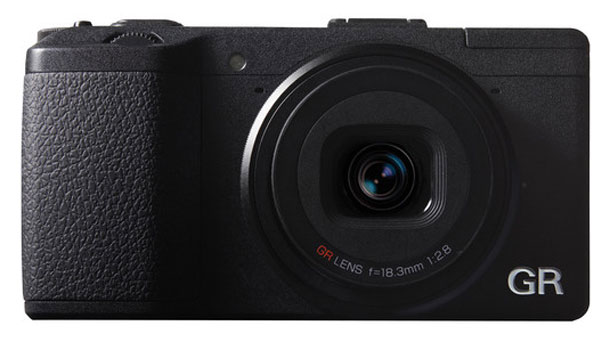 This GR Digital V has me really excited. It's not only a street photographer's wet dream. The lens is top-grade, creating smooth buttery bokeh even at 28mm. There's also multi-segment white balancing, to try to adjust for different light temperatures across a scene. And the GR offers the ability to create interval composites. And boy is this camera small, smaller than its siblings despite the enormous increase in sensor size — and in fact smaller and lighter than the Coolpix A. BTW, ePHOTOzine has a detailed GR vs. Coolpix A comparison.
The GR has a relatively minuscule 4.5Wh battery, allowing the camera to shoot around 290 shots per charge. This is is around 25% more than the Coolpix A, despite having a battery with 40% less power.
Here are the delicious specs of a camera that's not just for enthusiasts:
Product Highlights
16.2MP APS-C Format CMOS Sensor
GR ENGINE V Image Processor
No Optical Low-Pass Filter
Built-in 2-Stop ND Filter
18.3mm F2.8 Lens (28mm Equivalent)
3.0″ 1,230k-dot White Magic LCD Screen
Full HD 1080p Video Capture
ISO Range of 100 to 25,600
Highspeed AF and 4 fps Burst Shooting
Image Effects and Macro Mode
Compact Magnesium Alloy Body
Much of the Ricoh's core specifications look similar to the Coolpix A — for $300 less. There's a significant price difference, and don't expect the Nikon to be "25% better"… The GR is not only the smallest and lightest, but only the cheapest APS-C fixed lens camera on the market!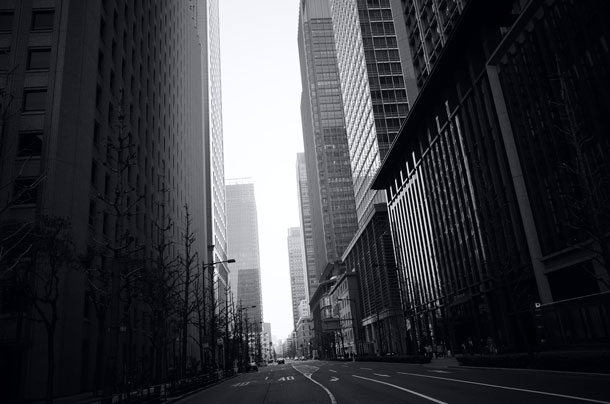 CNET's Lori Grunin writes Ricoh's GR $800 compact targets $1,100-plus competitors:
With as-good — if not better — specs than the Nikon Coolpix A at a significantly lower price of about $800, the Ricoh GR APS-C compact has the potential to be a really attractive buy for advanced photographers. At the very least, I think it could redefine what we expect from an enthusiast compact; those sub-1-inch sensors just aren't cutting it anymore competitively for the pixel-peeping crowd (…)

With its aggressive price and reasonable specifications and features for the money, if Ricoh can deliver on the performance and image quality this has the the potential to be a great camera option. I'm really looking forward to testing this one.
Now have a look at this cheesy commercial, right, sounds too good to be true, but it obviously isn't:
Here's famed Japanese photographer Kazumi Kurigami in GR action:
I can live without the Effect button, but not only build quality will be superb — and all this for $799. Now where's the catch-22 if you're in the market for a fixed lens camera with bright optics and an equivalent of the not too wide and not too long, perfect 28mm focal length?
Ricoh's operation and button layout are usually no-nonsense, I just hope they got the menu and settings straight. The GXR needs some time to get accustomed to, one has to dig deep to get accustomed to the ton of interconnected features and options, and the printed manual in the box omits a lot.
Regarding the menu, this is what Says DP Review's hands-on preview says.
Interestingly for a camera with such deep Ricoh roots — the GR is the first camera to show signs of the company's purchase of Pentax. The camera gains the Pentax TAv (Time and Aperture priority) mode, allowing the photographer to specify both shutter speed and aperture, with the camera selecting the appropriate ISO. Having this option as a dedicated mode, rather than letting Auto ISO operate in Manual exposure mode as some recent cameras have, has the benefit that it's been properly thought out, so you still have access to exposure compensation. It also avoids the logical inconsistency of having the camera make decisions for you in a supposedly manual mode.

Beyond this, the GR uses an interface that's consistent with previous Ricoh models — and that's something we're delighted to see. We've often referred to the Ricoh interface (as used in the GRD and GXR models) as arguably the best enthusiast-focused interface on a compact camera, so we're delighted to see it retained.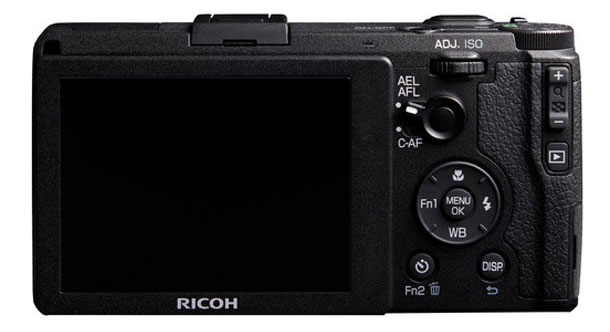 The GR's interface is a development with the ability to customize the interface such that you can access your most-used functions without moving your hand from the shooting position.
Take the "ADJ" jog lever: pressing it with your thumb brings a line of up to five user-selected icons in the top right of the camera screen.
Nudging the lever left or right jumps between the icons and rotating the front dial scrolls through the available options.
Another press of the ADJ lever (or even just shooting a shot) applies the setting, offering an excellent, fast and engaging way of shooting.
I expect the GR Digital V to be a well-thought-out concentrate of the Pentax and Ricoh lineup, offering both the depth techie tinkerers are lusting for and the straightforwardness I want in a camera.
Last but not least, here's Ricoh's GR press release — and check out the special GR site!
PENTAX RICOH IMAGING COMPANY, LTD. is pleased to announce the launch of the GR compact digital camera. This new Ricoh-brand model not only offers the top image quality available in the renowned GR series, but features a pocket-sized body that enhances the camera's operability and portability in everyday snapshot use.

Developed as a successor to the GR Digital IV (released in October 2011), the new GR inherits the product concept of the GR Digital series while upgrading the basic specifications and functions of its predecessor. It features a newly designed lens to assure sharp, clear image descriptions, even at image edges. Thanks to the combination of a newly developed APS-C size CMOS image sensor (with approximately 16.2 effective megapixels), the high performance GR Engine V imaging engine and an Anti-aliasing filter-less design, the camera assures high image resolution, gradation-rich color reproduction and improved image quality, especially at high sensitivity shooting. In addition to improvements in quick shooting capability, an AF button and an aperture preview button — both easily accessible with the thumb — have been newly added to upgrade the operability during everyday on-the-street shooting. It also offers a range of user-assisting features, including in-body RAW data development and focus assist to facilitate manual focusing. The new GR is a pure joy to own and use, as it offers a wider selection of functions and much-improved performance, while retaining a pocket-size body and the refined design shared by all GR series models (…)
+++ You can preorder the Ricoh GR from B&H and Adorama.