Unheard of. A Leica M sale. But that's what's happening right now. Amazon has the M9 for unheard of $6,355 in black and silver. That's down from $6,995!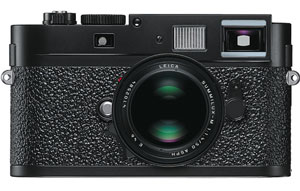 My choice though would be the M9-P, down from $7,995: The black and silver body can now be had for $6,844. What a price.
$640 respectively $1,151 off, those are huge savings for cameras of this caliber.
BTW, B&H and Adorama join the markdown with the M9 off $500 and M9-P off 1,000.
We all know the M10 is coming, to be announced for Photokina 2012. But especially if you're a CCD aficionado, the successor to the M9s will most likely go CMOS according to our interview with Leica's Stefan Daniel.
The M9 and M9-P are rock-solid offerings, and especially now when prices of used M9s will depreciate even further you can call yourself fortunate to buy a new M9 at this price. Conservation of value will outpace gear bought at list price. So if you're thinking long-term and don't mind slightly better ISO and processing speeds, get that M9 now.