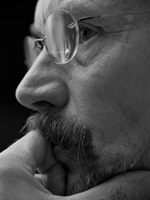 By DIERK TOPP
It was a long way until I got my Leica M Monochrom. In 1955, at the age of 13, I took my mother's Agfa Box 6×9 on a vacation with my school class. Those were my first photographs. Since that time photography has been my main hobby and I used all kinds of cameras, just to mention a few highlights: Edixa Reflex, Pentacon Six 6×6, Minox, Plaubel 9×12, Robot Royal 24×36, Horizon 202 (120°), Gandolfi Variant 4×5″ with serial number 199, Seitz Roundshot (up to 720° panorama), many Nikon Coolpixes (drowned one in the ocean), and then Nikons from the D70 to the D3.
Finally, in 2009, I got my first Leica M9 and some small, light and relatively cheep lenses, the Leica Elmarit 28mm F2.8, Leica Macro-Elmar 90mm F4 and Zeiss C-Biogon 21mm F4.5. At that time I did not know that the Zeiss lens was not recommended for the M9 due to the severe color shift at the edges. About three weeks after the announcement of the M9 in October 2009 I wrote in a Leica forum about my idea of an M with a monochrome sensor for higher resolution. At that time I said I would prefer such a Leica and would buy it. Leica heard my wish, I got my hands on an M Monochrom — and start to use and like the Zeiss C-Biogon with the M Monochrom very much.
This is my long way from the Agfa Box to the Leica M Monochrom squeezed into a few lines. I had a hard time though convincing myself whether the pros or cons warrant an acquisition.
The pros are:
Black-and-white out of the box
Less post-processing, depending on your imagination of the desired image
Gerat piece of engineering
The cons:
$$$
Only black-and-white (I still need a second body, color remains to be an option)
I always tried to avoid filters, now I have to use filters again (that's more glass and reflections).
No colors available for post-prossesing (e.g. for dark skies)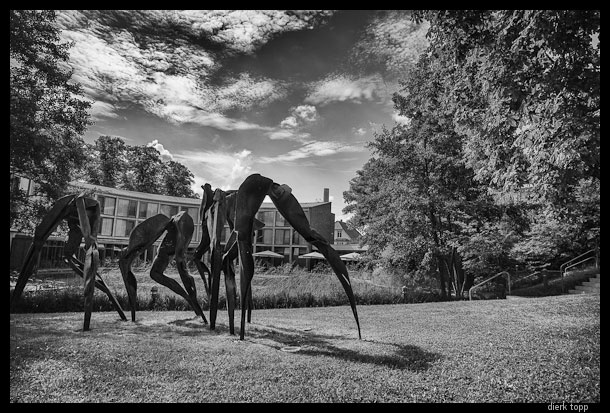 After thinking over all of these pros and cons I found the ideal solution: Completely selfless I asked my wife for a very big special present for my 70th birthday.
And here I am. With the M Monochrom.
It's maybe important to say that I'm an aficionado, not a professional photographer. This is not a review of the Leica M Monochrom. I can offer only my personal impressions after about 700 shots.
My personal pros:
It's the most aesthetic and puristic camera I've ever seen (internally and externally).
With the correct exposure (I do bracketing in difficult light) you get good images straight out of the camera.
Good high ISO
Helpful histogram
And my personal cons?
That poor display, in sunlight it's very dark and almost unusable (except for the histogram).
I have to get used to the use of filters for landscape and portraits again; had to buy a whole set of filters as lens diameters differ.
Can't use filters with the 35mm Summilux and lens hood.
Have to make up my mind which filters to use before the shoot (like in the analog days).
For best results post-processing seems to be demanding (Nik Silver Efex Pro 2 gives me the images I had in mind most of the time).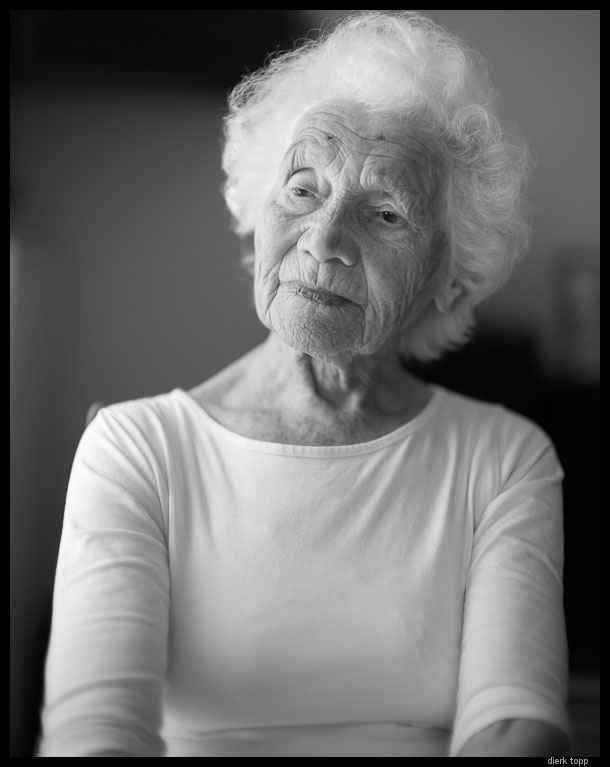 So what's the final conclusion, after my long way to the Leica M Monochrom?
The Leica M Monochrom does not make "better" pictures, but it is fun to own it and use such a photographic gem!
The resolution may be slightly better than the M9's, but not by much.
I still hate filters. I am using them now on the M Monochrom, but it's always a decision process before taking the shot.
As my images are mostly black-and-white anyway it is great fun to get them right out of the camera.
Depending on your demands you can get very good results with very little post processing straight out of the camera.
The files seem to offer big reserves for high-end post-processing.
Sample images are post-processed in Lightroom 4.1.
(See more of Dierk Topp's work in his Flickr and Pbase galleries.)

+++ Read our complete, continuously updated The Leica M Monochrom File with all the M Monochrom hands-on reviews and field reports.