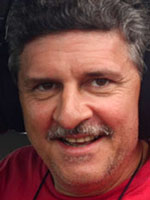 By DIEGO GIUDICE
For freelance photographers who have historically been the vast majority of photojournalists, the last few years haven been very tough. Their traditional customers, newspapers and magazines around the world, are still immersed in a huge and endless crisis, steadily losing sales and readers at the hands of the Internet. Staff reductions, downsizing and restrictions on the purchase of freelance material have been the worst effects of this market trend.
At the same time, changes in photographic technology put quite good cameras into the hands of almost everybody, enabling a large segment of aspiring or amateur photographers to fight for less and less money — at the place of professionals. In Latin America for example, we have seen newspaper writers at a press conference producing images and video with their point-and-shoot cameras their newspapers' websites.
True, the quality is not the best, but also true, quality on the Web is much less noticeable.
The coup de grâce to freelancers lately seems to come from the more popular vehicle to sell photographs: agencies. Basically two major agencies, Corbis and Getty Images, have achieved in recent years a large concentration of the market thanks to the acquisition of many smaller agencies that they merged or kept under their umbrella as distinguishing brands.
Additionally, newspapers and magazines around the world started to run their own agencies aimed to sell the work of their photographers. Few years ago a photographer covering a story for a newspaper had to provide a good pictures for the printed edition of his media. Now, probably for the same money, he covers a story not only for the print edition, but also for the website and must provide additional sets of images to feed the newspaper's agency. Well, he or she might even have to videograph…
These small newspaper agencies, besides selling within their own country, probably have an agreement with Getty Image, Corbis, Alamy or another minor player in the game. This way, the work of a photographer working for a single local newspaper gets a distribution and enjoys a selling force that leaves many freelances out of the market.
Not surprisingly, this troubled scenario led to a price war. Under pressure to gain a market share, some agencies started lowering prices to license their pictures. The reasoning is simple and flawed: 20 photos licensed for $10 is the same as licensing a single picture for $200.
Maybe the agency can afford such a thinking, but it sure doesn't serve the needs of the photographer who besides has to cover all the costs to make the pictures, not to mention the acquisition of gear…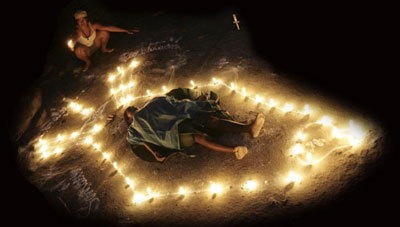 The idea of a globalized market and the prospect of selling their photographs to a world-wide sparked enthusiasm initially. But we haven't had to wait too long to see that this meant a blow for the chances of a freelance photographer to make a living from his profession that's often a passion.
Soon a multitude of websites appeared offering very cheap photographs and even royalty-free photos for just one dollar. And this is not all. Many agencies making journalism belong to governments, such as AFP in France, EFE in Spain or Xinua in China. They don't run profitable businesses, a fact they can afford because they have government budgets. Associated Press, on the other hand, doesn't belong to a government. It's a cooperative of American newspapers — and guess what, also losing money.
Now these "government photo agencies" supply their material to some global agencies that in turn license the pictures for very, really very little money.
If all I said looks a little too complex, let me try to give you an example. This week we had the famous carnival parade in Rio de Janeiro. Such a big event was covered by all photo news agencies, many of them spending government money. The event was also covered by Brazilian newspapers which passed on the pictures to their own agencies.
Both of them, big international news agencies and local newspaper agencies, distribute their photos through some global network or syndication to feed the retail market. Both of them are in no need to make money from this world-wide distribution. They have their own budget to cover the story. They just erode the market even more.
So, how can a freelancer sell his pictures during the Rio de Janeiro carnival, having to pay all the expenses himself? How can he win against an agency that is licensing pictures for less than $10? How many pictures would the freelancer have to license to just pay the cost of covering the event?
In a world full of regulations and antitrust laws, freelance photographers are defenseless. They fight an unwinnable battle trying to make a living amidst globalized agencies that lower the prices for even excellent work beyond any reasonability. Add the dumping of government-budgeted news organizations.
Diego Giudice is the director of Archivolatino, a photo archive specialized in Latin America that resisted and survived a decade of radical changes in the professional market.

Diego Giudice has been a writer for ten years before becoming a professional photographer. He worked for The Associated Press in Venezuela and Brazil. He went back to native Argentina where he founded Archivolatino and runs the photo agency to this day, against all odds.