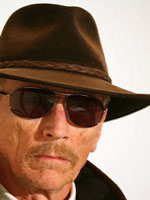 By BENGT NYMAN
I am a great fan of DxOMark test results, produced under uncompromising rigor and objectivity. I chose my last camera and lenses based on DxO Labs' test results and I am very pleased with the results.
The DxOMark test results for the Nikon D800(E) initially drew criticism from a die hard crowd who shrugged at a resolution beyond their imagination.
However, DxO turned out to be right. I say that not as a third party echo of now popular beliefs but based on thousands of images of my own as evidence.
As much as I appreciate and respect DxOMark, I have begun to worry about them, like I used to do about my children, later about Hasselblad, and now about DxOMark.
Has DxO Labs been purchased by a gang of teenage venture capitalists?
Suddenly DxO Labs appears to be turning their backs on old "customers" in favor of trying to sell lens correction software.
Where are the test results for Canon 100-400mm telephoto zoom. Where are the test results for any of the Nikon telephoto primes and zooms.
DxO Labs is putting out tons of test results on second rate cameras and lenses. I don't know why, because people who buy $500 cameras and $200 lenses do not read DxOMark test results.
Please, stop trying to be everything to everybody and concentrate on those customers who really appreciate your work.