We've reported quite a bit on Google's Project Glass in the past. Exciting times ahead, developers are about to receive the first "data glasses." Right, they have a built-in camera that might turn out as quite a boon for adventurous photographers who are not depending on high megapixels count, RAW files and perfect sharpness, but rather on creativity and spontaneity. Imagine filming a movie with glasses on.
Smart glasses photography certainly raises privacy issues — who'll know if you're snapping away without anyone knowing? Well that's just one of the controversies looming. The overall technology, however, is immensely promising. "In three years smart glasses can be so common as smartphones are today", says Phil Libin, founder of Evernote, the ingenious app that helps you remember and organize everything in your life. "People will love them", says Libin. "All information will be constantly available."
In a sign that Google's computerized eyeglasses, known as Project Glass, are nearly ready to be released, documents describing the device have been published by the Federal Communications Commission. Google filed for a "wearable computing device" with bone-conduction speakers.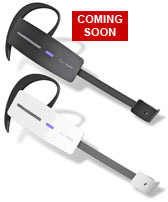 Google has said only that Project Glass Explorer Edition for some $1,500 will be available in early 2013. However, given the nature of hardware and software development, it wouldn't be surprising if Google waited until Google I/O 2013 set for May before releasing its glasses to developers.
Well Google, however, is not alone entering this market. Take Vuzix — View the Future. Virtual reality, video and augmented reality eyewear, they got it all. Their Smart Glasses M100 with HD photos and video recording and information and augmented reality snacking are "coming soon," while the Wrap 100 Video Eyewear's already available for $499.99.
Hands-free, your head's doing all the work:
The Wrap 1200 video eyewear is the highest resolution, 16:9 widescreen personal display system currently available.

The sunglass-style Wrap 1200 sets a new standard for performance and excellence in video eyewear. Its huge 16:9 widescreen 75-inch display, as seen from 10 feet (3m), is the largest in the industry and provides an unrivalled cinematic experience. Watch a blockbuster movie, catch up on missed TV shows or explore video podcasts — the Wrap 1200 supports 2D and 3D content at home and on the go.

The new Wrap 1200 video eyewear offer greater compatibility, flexibility and viewing quality than ever before.

Who needs hands for filming? Vuzix's Wrap 100 Video Eyewear

Not only does the Wrap 1200 support both standard 2D video and today's exciting explosion of 3D video, it connects to more media sources in more ways than ever before.

The Wrap 1200 improvements don't stop there. Focus, eye-separation and viewing angle adjustments combine to offer optimum viewing quality for all.
Vuzix is iPhone compatible whereas Goggle will add the Android flavor…
Exciting augmented times ahead…
Can't wait to get my hands on either. And me wonders where the hell is Apple?