Swedish furniture retailer IKEA has revealed an eco-friendly digital camera made almost entirely from cardboard: the KNÄPPA. It's the world's cheapest digital camera made out of one piece folded cardboard secured by two plastic screws, a single circuit board for all electronics, camera sensor and integrated USB connector. Plugs directly into a computer. Good for 40 shots.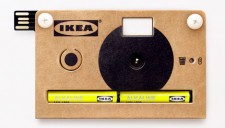 It's photography, technology, consumerism and design taken on an ingenious spin.
The KNÄPPA camera was invented and designed by Jesper Kouthoofd of Swedish Teenage Engineering for IKEA. Teenage Engineering worked very closely with IKEA to make this project become a reality.
This being IKEA you won't be able to buy the camera fully assembled. That's your job. The multi-language manual is available in 29 languages. Isn't that fun. How often have you assembled your own gear. But here's the downer: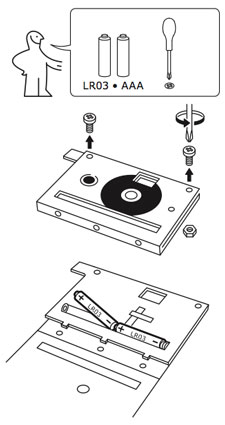 The KNÄPPA comes largely pre-assembled.
Your only job is to remove and replace two plastic thumbscrews so you can pop in a pair of AA batteries.
That's right, no hot shoe nor tiltable LCD display. No LCD display. Who needs an LCD display anyway when when you have a combined power/shutter button and dual-color LED that shows both battery and memory status. And that fixed USB connector is there to stay. At all times.
Taking pictures is very simple, although the sensor needs decent light and a firm hand to take acceptable photographs. An early adopter reported that instead of a viewfinder the camera features just a simple square hole. It's a surprising throwback experience, recalling the very first digital cameras — eight seconds are necessary for each image to be fully captured. While the quality of the images is slightly blurry and shady, it reveals a Hipstamatic-like aesthetic.
No word yet on pricing and availability. I reckon they'll give them away for practically nothing. That's what you call great marketing. Rest assured the KNÄPPA paper cam will ignite some sort of popular movement with online sites et al.
There's word though that they don't plan to sell it but give it away to selected customers
Here's a tongue-in-cheek introduction video by the makers presenting the camera's fancy features, such as image stabilization:
For more read the BBC's IKEA Goes Green With a Cardboard Digital Camera.