Not only do we have the official announcement of the first X series native telephoto lens: the Fujinon XF 55-200mm F3-5.4 R LM OIS finally gives the X-Pro1 and X-E1 the longer reach that has been missing in the original lineup. This new lens, available in May (preorder from B&H or Adorama), starts off exactly where the kit zoom ends, going all the way — in 35mm full-frame equivalence terms — from 84-305mm. Too big for my taste. What you should be really lusting for are these optical beauties: three impressive Zeiss primes plus an XF Fujinon 56mm F1.2.
The Zeiss lenses are a 12mm F2.8 Distagon, 32mm F1.8 Planar and 50mm F2.8 Makro-Planar. The 56mm Fujinon was initially announced as an F1.4, but well who minds the additional brightness! So by now Zeiss is licensing their glass to Sony, Nokia, Fujifilm. Now if they'd only produce a digital Ikon…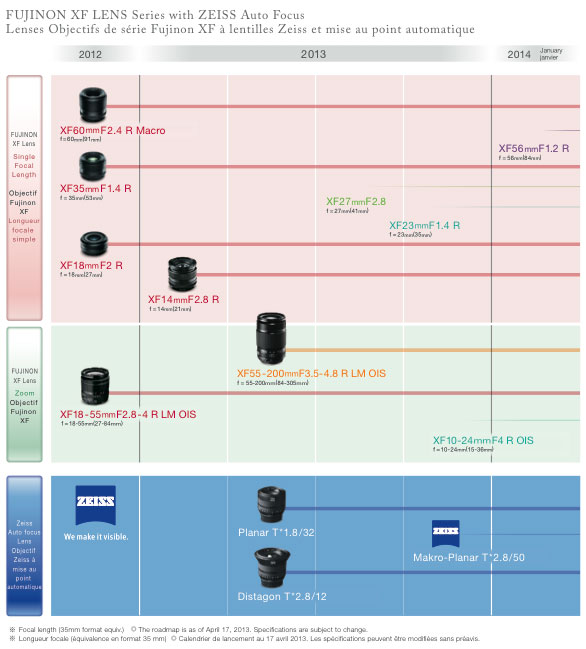 With ten Fujinon XF lenses and the three new Carl Zeiss X mount lenses, there will soon be 13 high performance lenses available for the X mount system. Guess that covers most photographers' needs.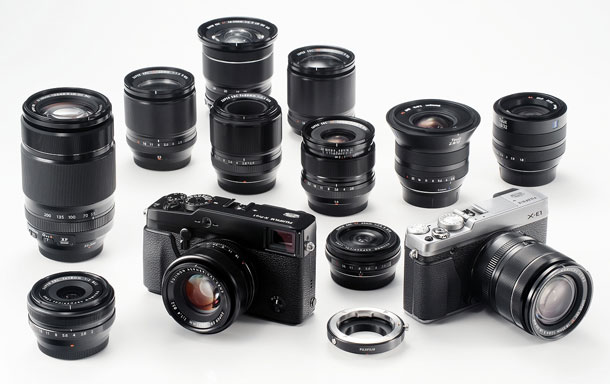 But that's not all from Fujifilm. After a X-Pro1 handbook (download the iPad version) they released the four-part plus index Fujifilm XE-1 Photographer's Guidebook in PDF format.
40MB of informative X-E1 insights including basic discussions of photographic decisions linked to camera features, interviews and galleries of X-E1 photographers.