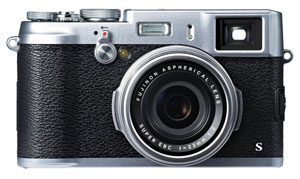 Well almost in stock. This sweet camera is about to ship from Amazon U.S.
(+++ BTW, some top rated eBay U.S. sellers have the camera as well, for availability check right here.)
Any deliveries are gone quickly, so you better check back again a few times a day via this link if you're in the market for this latest Fujifilm X series.
In a few words: this camera makes everything better and easier, be it manual focusing, processing speeds, whatever. Probably my camera of choice at the moment.
But even if not immediately in stock, you can always preorder the X100S from Amazon. Shouldn't be too long until you're on top of the queue.