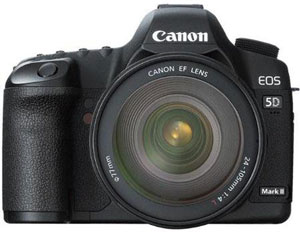 The Canon EOS 5D Mark II is a classic and certainly on par with its newer incarnation regarding lower and middle ISO as well as video.
At the moment this stellar performer can be yours for $1,799 only.
That's a price drop of $400 for this full-frame format camera.
We'll for this price, why wait for a 6D?
Available from Amazon, B&H or Adorama.
$400 instant rebate also applies to 5D Mark II kits with the standard Canon EF 24-105L IS zoom lens. $2,599, search your favorite camera store's website above for details.