Was taken aback by this first Facebook commercial released at the same time the social media giant got its one billionth user. Every 7th mortal a Facebooker, can you imagine? Well the ad is surprisingly philosophical, poetic and emotional, that's quite a feat and unlike anything Facebook stands for or is perceived as.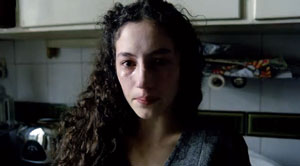 The video's real gem however lies in its photographic simplicity. Strong, quiet images, emphasized by a strong, nevertheless humble tone. The minute and a half long film is a perfect symbiosis of image and word, created by Wieden & Kennedy in Portland, Oregon, world's probably hottest name in advertising right now. They shoot commercials for Google, Nike, Lenovo, Budweiser. And now Facebook.
The video, titled "Things That Connect," is directed by Alejandro González Iñárritu of Anonymous Content, who was also the director of the critically acclaimed film Amores Perros as well as previous high-profile Wieden projects and the Emmy-awarded Best Job Olympics spot for P&G.
González Iñárritu is the first Mexican director to be nominated for the Academy Award for Best Director and by the Directors Guild of America for Best Director. He is also the first Mexican-born director to have won the Prix de la Mise en Scene or Best Director Award at Cannes (2006). And the eye for beautiful visuals he has.
The agency chose him for his ability to add emotional depth to an idea that on paper was "almost academic, anthropological," says Wieden creative director Karl Lieberman. "We knew we needed Alejandro to take a simple, logical argument and bring a true sense of humanity to it. We didn't want it to feel critical, as the words are pretty straight, so we wanted him to drop that layer of real human emotion on top of it."
González Iñárritu created epic pieces of film and at the same time captured the smallest gesture of intimacy and connections. Isn't that what good photography is about. Framing a much greater story than what meets the eye.
Well if you ask me, the chair analogy is great. They should have stopped there. The bombast at the end kind of ruins it:
The universe. It is vast. And dark. And makes us wonder if we are alone. So maybe the reason we make all of these things (such as planes, bridges, doorbells that connect, like Facebook!) is to remind ourselves that we are not."
Right. Facebook, and you are never alone.
What do you think?
Nevertheless, great visuals proving once again the power of the simple image.