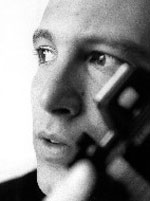 By LORENZO MOSCIA
It's a Saturday morning in Rome, Italy, and along with a group of people I'm running to document the occupation of an empty building. You heard it right: running. There are children and many women who, once they busted the locks, run to their new home. It's always chaotic. Someone falls, other are pushing supermarket carts full of belongings, in the distance you hear police sirens and a guardian is pushed outside the gates.
72 families, about 250 people, all Italians, are housed in the various departments spread over a 5-story building. At first glance it looks like a disorganized horde, but I find that there is an almost scientific script: these families were enrolled for months to be part of this decision. Until a few minutes ago they did not know the place. The organizers have kept secret for fear of being "welcomed" by the police.
People hold up canvases with slogans such as, "The city is our and we will take it!" Paolo, one of the chiefs, is shouting instructions with a megaphone in hand. Two, three, four police patrols arrive but we are already locked in and they cannot do anything to evict us, at least for now.
The photos here are from one of the 15 localities that we'll be occupying for that day. All empty buildings. This is the cancer that "brick kings" — as we call them — have caused in Rome with property speculation.
Italian photographer Lorenzo Moscia is, most of the time, shooting a D600 with an old 24mm F2.8 and an M9 with the 35mm Cron.

For more of his work visit lorenzomoscia.com.