Well the title should rather ask, "What's the Perfect Camera Bag?" The choice of a camera bag is as personal as gear a photographer is working with. Some need no bag at all. For others, purists, even a strap is an overkill. Yet others again depend on several lenses, flash, spare battery and charger to be with them all the time in one handy . Most of us own several bags. But what if… what if you'd design your own bag, the one bag that fits all needs and is just perfect in terms of materials used, functionality, design and concept.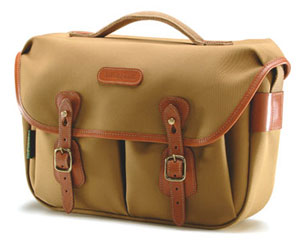 Perfect camera bag? There's none. Everyone has different styles and approaches. You ask friends and they all give you different answers what their favorite camera bag is. Thing is, the right bag can give a camera an extra mojo.
You find guys who swear by their to-die-for camera bag, all leather and fine materials stuff, and then you'll find 100% utilitarian photographers whose camera bags are 100% ugly and not even camera bags to start with.
Personally I prefer to be in reach of the camera at all times, meaning a neck strap is all I need. Not because I like a neck strap, but dropping a solely handheld camera is unfortunately unavoidable. Sooner or later it will happen, so why not take this minimal precaution.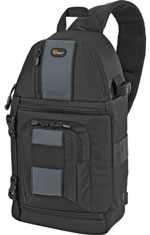 Many swear by the Hadley Pro, epitome of camera bag for high quality gear. It's a classic, slightly gentleman-like design that stands for reserve, tradition and functionality.
If I need a bag for lenses and flash and other gear, well then it's the SlingShot 202 AW. Comfortable to carry, gear's always in quick reach and the built-in weather cover protects from the elements.
But perhaps I'm too anal about those elements. Am hardly a jungle guy who exposes gear to extreme weather conditions, and then again, all that cows did was grazing on fields, no matter what weather. Leather is made to withstand the elements.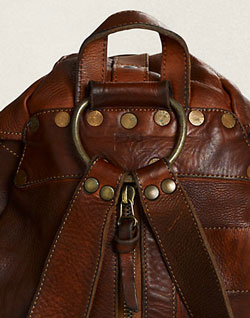 The SlingShot would be a really great bag. It has a strap with padding, adequate cushioning for the camera and enough space for gear. The only problem: it's ugly.
The Passport Sling would be a somewhat less obtrusive alternative. Utilitarian for sure, but ugly black nylon compared to, say, good utilitarian quality leather?
Imagine a bag preferably made from supple distressed leather to create a timeworn look. It won't be afraid of the elements. Good leather is weatherproof. Finish it with tarnished brass hardware and rugged copper rivets, and I'd buy it without even thinking.
Have a look at the Ralph Lauren RRL Riley Leather Rucksack, nightmarishly priced, but what a premium craftsmanship product.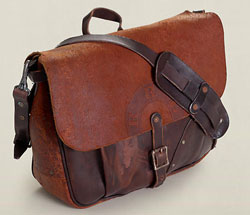 Now combine this with the similarly insanely priced RRL Leather Mailbag, adjust the size and dimensions — and you got yourself a perfect camera bag that makes carrying gear the same pleasure as holding gear.
Add internal dividers and maybe (internal?) side pockets.
You'll end up with something like The Brooklyn. But the leather has a plastic-look and despite its heavy price tag the bag's finishing leaves much to be desired.
Now, the other day I met a leather smith here who does custom-tailored leather goods. He'll need a more specific draft and get back to me with suggestions and a price estimate.
In case that could be something you might be interested in, drop a message or share some design requirements a.k.a. ideas. The more we'd produce, the better the price.
Design an own unique camera bag, why not!