By JONATHAN COE
"You need to do more yoga dude!", Ryan shouted up. My left hip had completely siezed up on me. I was traversed out about 15′ to the left, and 15′ above the 2nd belay station on the four pitch route "Twilight Zone" in the Bow Valley, Canadian Rockies. Roughly 250 vertical feet above the steep scramble slopes below, I was trying to get into the relatively easy corner system above that would spit me out within sight of the 3rd belay station. But an awkward move left me frozen, death grip on the face, precariously close to a 50+ foot pendulum fall onto directly Ryan's belay anchor below. Honestly, there is no place I would rather be.
It wasn't too many years before that I had decided to really, truly give photography a go professionally. Growing up in interior British Columbia, Canada had gifted me with an intense passion for the great outdoors. Between skiing, hiking, biking and exploring the forests and mountains surrounding the sleeping mountain town of Rossland, I had discovered the joy and elation of capturing those places on film. Photography is the medium of the explorer, and over the coming years, the dream of travelling and shooting always hovered just below the surface of "Real life." Still, it was distant. In my inexperienced eyes, professional photography was all about the camera, and taking good pictures… simple, I can do that.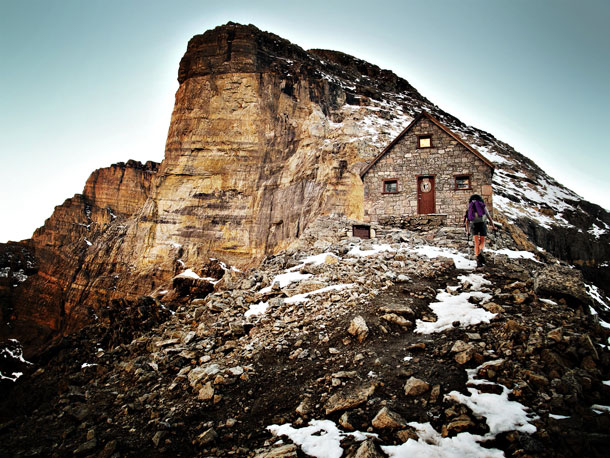 After a few years of saving and building a pro photo kit while pursuing another career, I had myself enough of a kit, the "good pictures," and enough of a client base to make the leap. Suddenly, I was shooting professionally, a freelancer ready to revolutionize the industry. A few weddings booked, a few family sessions, a few small commercial gigs. This is how all great photographers get their start right? Make enough money to carry through a few weeks, do some personal work, and then book a few more weddings. Rinse, Repeat.
Over the next few years, somewhere between "booking a few weddings" and "I really need to pay the mortgage this month," it started to become obvious that something wasn't right. If I wasn't making money with my camera on a wedding or commercial gig, it would sit unused on the table, gathering dust. It is impossible to say 'No' to any job, no matter how monotonous or distant from where my real passion stemmed from it was… bills need to get paid. But with it, the passion had all but evaporated. Opening up my Lightroom library one day, I realized that out of the countless thousands of "good" photos I had taken, there were only a tiny handful that I even liked, a mere fraction that actually meant a single thing to me at all.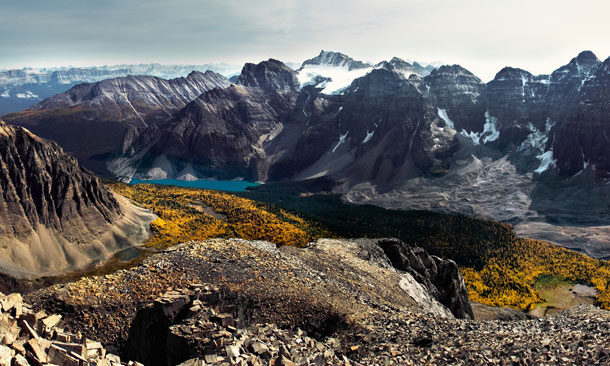 The mistake I made is a common one for many on their own personal career paths. I had lost the reason I had gotten into photography in the first place. I had done everything right, saved a decent nest egg to start the business with, built some clients, potential for growth, the right skills, the right gear. But was was I really doing? I didn't want to shoot weddings, I just happened to be pretty good at it, and it paid the bills. I lost my niche. I had focused on the medium, hoping that the skill and money would open doors to the things I really wanted to shoot.
All it did was close off my passion, and all the potential doors along with it.
The harsh reality that "greatness" stems from passion, not skill, had become my reality. Something had to change, and if it meant "failing" in the short term at my first attempt, well, that was by far the lesser evil over burning out completely on photography. It was time to trade in the cameras for mountain boots, and focus on finding the subject I had been neglected for years. Time to get back out into the mountains.
I picked up a more stable role in application development, which first allowed me to collect a steady income, but also allowed me to sleep at night, something that hadn't happened for a long time. The ability to disconnect myself from work was an amazing experience. Suddenly, I wasn't filled with dread every time I looked at the thousands of dollars of high-end camera gear sitting on my desk, calling me to go and shoot things that I really, honestly had no desire to shoot.
What was even more amazing was the freedom I felt the day I sold the last piece of pro gear, knowing that I would never have to answer the call to shoot another wedding again. It is also surprising just how much of an investment I had rolled into pro photography. Don't get me wrong, nice cameras are… nice, but it was obvious that they weren't helping me shoot better adventure photography, they were financial anchors tying me down, keeping me from pursuing those adventures in the first place.
Over the coming months, I started to get back outside in a big way, and something truly magical started to happen. It happened as I climbed above 9,000′ on my way to the Abbot Pass Hut above Lake Oesa in Yoho National Park. The sun was setting in the west, casting intense red and orange alpenglow on the majestic peaks surrounding me as I emerged higher up onto the ridge. I picked up my camera and took a picture.
I didn't pick up my camera to make a dollar, or because someone else asked me to, or even because I wanted to "hone my photo skills." I picked up my camera because I was so awestruck and completely lost in the beauty of my surroundings, I absolutely had to capture that moment, and bring it back with me, to somehow grab even a tiny fraction of my passion for this place on film to share.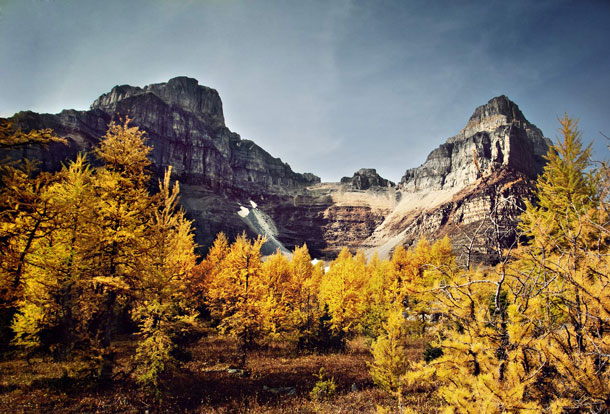 Another moment found after leaving my friends behind at the remote Bow Hut in the Rockies. A short hour and a half of solo scrambling lead up to a small sub-peak, overlooking the entire Wapta Icefields at 9,500′. I got there about 45 minutes before the sun completely set over the vast glacier. Alone, and under perfectly clear skies with no wind, I spent an hour in complete silence. It was incredible to soak in the experience, and maybe for the first time in a long time, I was a photographer, simply because I was there.
I really do need to do more yoga. And more climbing, adventuring, exploring, and everything else that gets me closer to the things I am truly passionate about. I can try to minimize chromatic aberrations with expensive lenses, or capture better detail with higher resolution sensors, but no camera technology is going to get me out there. That is something that will take a bit more effort on my part to find.
Jonathan Coe is an adventurer, photographer and writer based out of Calgary, Canada.