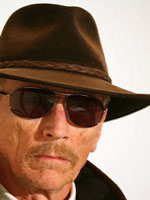 By BENGT NYMAN
Camera manufacturers insist on proprietary lens mounts to favor the sales of their own lenses. Proprietary autofocus communications and algorithms contribute to this protection. Even proprietary electronic shutter controls do. However, this is all about to be turned on its head.
Nikon has probably been restricting when and how Sony can enter the market with full-frame, interchangeable lens cameras. This is a reasonable condition for Nikon buying Sony image sensors. However, restrictions like these are by law always limited in time. It looks like mid-October this year one of these restrictions runs out. Sony will introduce the A7, a 24MP, full-frame camera with interchangeable lenses. The A7R, a 36MP full-frame camera with interchangeable lenses, is rumored to follow.
Sony knows that they do not have any lenses to offer that matches the IQ potential of these cameras. And they do not need to.
A mirrorless camera can be built with a short enough distance between the lens mount and the image sensor to allow for adapters for just about any lens.
The next challenge is to provide autofocus. But they do not need to do this either.
A mirrorless camera with a high quality EVF, focus point zoom and focus peeking can be manually focused quickly and accurately. The technology to effectively focus this camera by means of a motor-driven mechanism in the lens can be replaced by manual focusing assisted by an accurate electronic focus confirmation in the camera.
The challenge is not to rotate the focus ring on the lens. The challenge is to know when the desired subject feature is in exact focus. The modern mirrorless camera can tell you that.
This opens the door to use any lens on any camera, providing there is a suitable adapter and a way to manually control the aperture on the lens.
Zeiss understands this and has committed to provide manual lenses of uncompromising quality at reasonable prices.
And it is only a matter of time when we will have products from a dozen adapter manufacturers to choose from.
And not that this is of any commercial importance, but it will nevertheless please a few legacy romantics: this also means that you will be able to use old legacy lenses on most high-end mirrorless cameras.
You will also be able to adapt Canon and Nikon lenses with manual aperture control to these new high-end mirrorless cameras. Some photographers are even setting the aperture on a lens without an aperture ring using the original camera and then moving the lens with the preset aperture to their new mirrorless camera.
If this market turns out to develop well, then Zeiss, Sony and others stand to be able to take advantage of the inertia of the two giants, Canon and Nikon.
However, this feast is likely to be short-lived. Nikon is investing in a new plant to produce "more SLRs." I believe this is a "cover" for a new factory to produce high-end mirrorless cameras. Canon is likely to be making similar preparations as well.
In a couple of years this will be all over. The new direction for camera design will be set with small, light, quiet, high resolution mirrorless cameras. Barring another Fukushima, Canon and Nikon will continue to sell the bulk of high-end cameras with interchangeable lenses as well as high-end pocket cameras.
The mid to low market will have shifted to multifunctional electronic devices like cameras with a built-in phone and phones and pads with a built-in camera.
Leica will have less than 1% of the market selling cult cameras while Sony and others will innovate and show the way.