At least they give their cameras different names. But in principle they're releasing very similar products at very similar times. Copycats. Just take the recent release of the Canon 5D Mark III and the Nikon D800. They were announced within not even a month.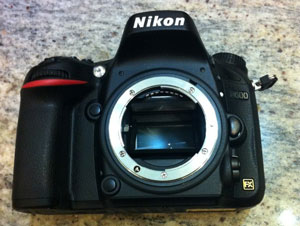 Now the next battle of similar market targets is looming. We know since quite some time that Nikon has a less expensive full-frame camera up the sleeve, the rumored D600. We now know this rumor is real, as per images leaked by Xitek.
Dials and buttons look clearly "cheaper." Size-wise it could be quite a tad smaller than the bigger sibling.
Now CanonRumors reports an entry-level full-frame Canon might be on the way.
That's not it. CanonWatch talks of a 7D Mark II to be Canon's rumored entry-level full-frame camera. Meaning that Canon is about to introduce a new full-frame lineup.
Rumored prices are around $1,500.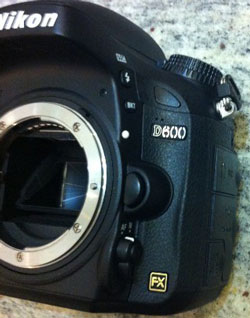 Expect the according glass to come with it.
Nikon meanwhile announced an "affordable full-frame" lens, the AF-S Nikkor 24-85mm F3.5-4.5G ED VR.
It's hard not to interpret the announcement as lending weight to the rumors of an affordable full-frame body, since it's hard to imagine large numbers of D800 owners using a comparatively affordable, stabilized, variable aperture standard zoom lens with a recommended price of $599 as their everyday lens.
Wait! And then there's the Sony Alpha A99 looming! A full-framer as well that will be heavier and larger than the A77.
Sony does not want to be left out of the party.
They'll almost certainly have to lower their initial price target of $2,500 – $2,800.
Don't you love the power of rumors.