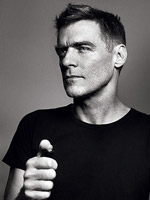 Rock singer, songwriter, guitarist, bassist, actor and producer Bryan Adams might be better known for aforementioned. But he's also a photographer, and an accomplished one for that. Magazines such as Esquire and Interview published his work and he has done numerous shows at top venues such as the Saatchi Gallery in London. But there is much more to the photography of Bryan Adams than just stars and celebrities. Some of his newer images go beyond his circle of superstar friends to portray wounded British servicemen from the conflicts in Iraq and Afghanistan.
Well it's easy for him to get access, you might say. Adams takes advantage of his superstar status to get other famous musicians to pose for him. Such as R.I.P. Amy Winehouse. Queen Elizabeth II posed for him — an image that got used on a Canadian postage stamp.
But then there are his portraits of servicemen who paid a heavy price.
The images are raw and provocative and show that despite the appalling injuries of these soldiers, life goes on. Through the lens Adams tells the story of their extraordinary courage, defiance and humour. These modern day heroes celebrate their service and survival and demonstrate their incredible resolve in this startling series of portrait photographs. They are proud portraits of inspiring men who whilst not faltering have stood the test of war, and lived to tell the tale.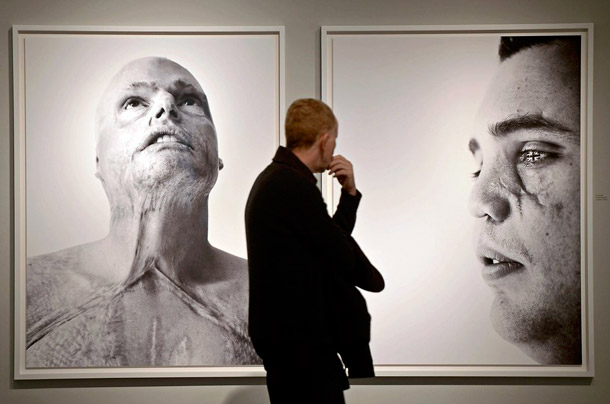 Now his latest exhibit, Bryan Adams — Exposed, runs in Düsseldorf, Germany, until May 22, 2013. The show features a cross-section of the Canadian's best work from the past couple of decades. Some 150 portraits of artists are included as well as numerous new works.
"I took my first photos with a small camera that belonged to my parents," Adams says. "The subjects of my first film, in the mid-1970s, were concert photos of the Beach Boys, parking lot walls, my girlfriend in the bathroom, my Mom, my piano, just everyday things, but exactly the things I could see around me."
Why he kept on snapping?
"I think if you always do the same thing every day, you can get tired of it. So if you change your scenario once in a while, and get back to what you were doing before, you see it in a fresh light."
Bryan Adams is certainly not the first musician to live out his creativity in the fine arts or in photography: people like Don van Vliet (aka Captain Beefheart), Bob Dylan, Patti Smith or Bryan Ferry all spring to mind. As Sir Elton John points out in his foreword to the exhibition catalogue, the fact that Adams has direct access to many well-known personalities and icons of the music, film, and celebrity scene make his portraits highly intimate, intense studies, some of which are themselves photographic icons in their own right.