Sorry for recently pulling the post dedicated to Taslima Ashkter's A Final Embrace. Error of judgment. It's one thing to post a photography of dead people on the front page — and another thing, as someone commented, to exploit such victims. Looks like the couple, embracing in death, have been partially dusted off to suit the photograph. Again, sorry for that. But here's a selection of photos highlighting the plight of Bangladesh's garment factory workers.
It goes without saying that there's abuse and maltreatment in the industry. Corruption, greed and the disregard for building standards led to the Rana Plaza tragedy with 1,127 people killed. But fact is as well that the majority of Bangladeshi garment factories offer reasonable working standards and produce textiles of a quality that by far surpass the conditions the workers are living in.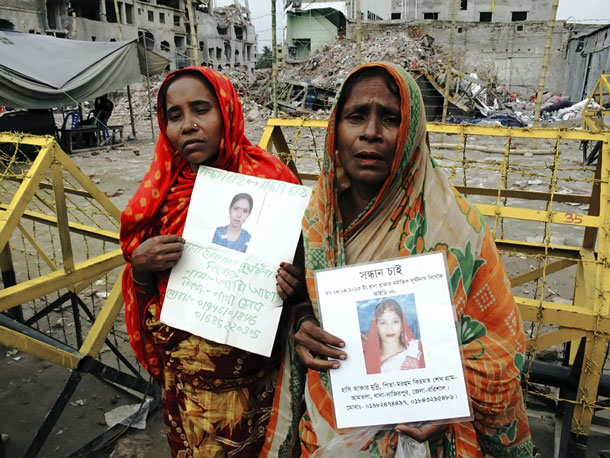 In a way, Bangladesh's garment industry is a success story by empowering the women and offering people without education comparatively clean and secure jobs. The alternative? A job as day laborer, rickshaw puller or on the fields for half the money.
But let the images speak. Compared to Dhaka's chaotic's streets, horrible pollution and abundant noise load many of Bangladesh's garment factories offer a way out of utter poverty, and therefore a much more decent situation than life without those factories.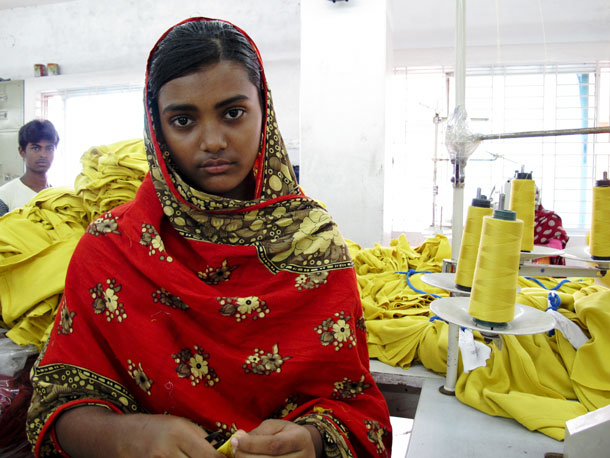 Blame global capitalism, but working conditions in most companies are far better than in many other industry and employment sectors. True, there are many black sheep, mainly small and old factories — people call them "mafia" companies. But as foreign buyers ask for "compliance," more and more of those old-style factories no longer get orders and close down.
After having visited factories I even came to the conclusion that the garment industry represents about the only thing that's working and adhering to standards in Bangladesh. Sounds like the opposite of what we're made to believe. Pope Francis recently accused the "slave labor" in Bangladeshi garment factories. His Holiness might not be well informed. No one forces anyone to work in the industry. And those jobs are much sought-after, believe me.
(All photos shot with a trusty old out-of-production Canon G12. If that compact Canon is something for you, you'd have to go for its successor, the G15.)