This post should actually keep you busy for a while. Without being presumptuous, it offers a treasure trove of photography and retouching knowledge that can change your photography altogether. Seriously. Heard of Phlearn? It's a Photoshop and photography tutorial site with the mission to "achieve the impossible" and "provide the skills, confidence and encouragement for creative individuals to pursue their dreams, overcome their fears and live their passions." How about shooting the human body with style and taste?
You'll find the basic Phlearn PRO tutorials covering techniques such as Commercial Portrait Editing, Wedding Photographer or Textures Lighting Effects — or how about some more specialized tutorials teaching Glamour Portrait Retouching, The Body (nsfw) — or who wouldn't like to master skin retouching like a pro?
Or Fashion: cut someone out of their background, get them ready for Vogue; or ever wondered how to achieve that Perfect Beverage Lighting and Retouching look? How to make waves and that bottle look amazing?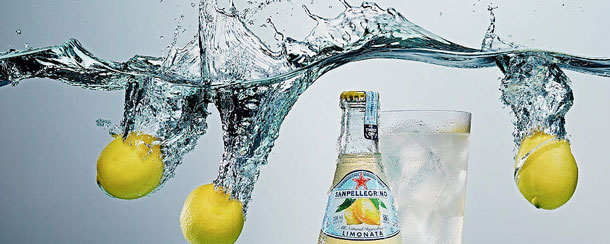 Two of my favorites are Look Amazing in No Time and the one and only Pinup Cola.
The former focuses on more global retouching adjustments like getting skin tone right and evening out inconsistencies between skin tones; the latter is not only highly educational, it's even more fun than the other tutorials as creating a pinup image is a great way to learn retouching, dodging and burning, body shaping, coloring, texturing and more.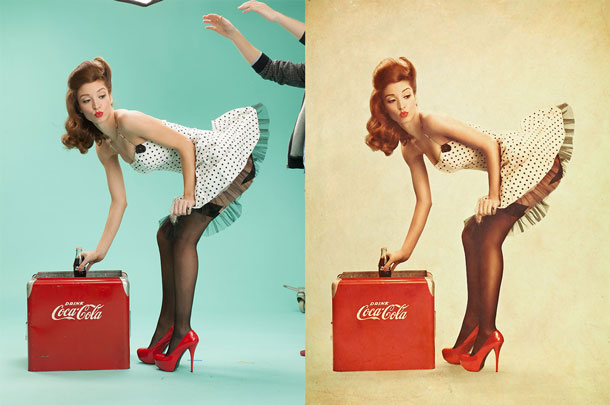 Phlearn can keep you busy for whole weekends, if not through whole nights. The tutorials are different from the rest that teaches you the common compulsory stuff. Phlearn wants to "provide you with the technical knowledge to make your vision become a reality and the confidence to craft your art true to your vision. And we want to do it all with a huge smile, because having fun is fun."
With emphasis on "fun."
Aren't we gear heads a.k.a. photographers too serious already and in dire need of a decent pinch of fun?
OK, Pinup Cola is a rather extreme example of retouching, but toned down the technique can make perfect sense in everyday usage. See it as a filter. Still, Phlearn takes retouching and photography altogether a giant step further. I'm not the biggest friend of altering images, but taken ad extremis retouching is opening up a whole new world.
Right, we all enjoy the serious photography, but why not let off some creative steam once in a while in a virtual playground.
Included in each PRO tutorial is a full length video tutorial, most over two hours long. Pause, rewind and fast forward at your command. You'll also be provided with all the images you'll need to follow along with the tutorial. Phlearn even gives you brushes and actions if necessary.
Phlearn is a little bit like "everything you always wanted to do but never dared to…" Enjoy and have fun!
BTW, don't forget to tune in to Phlearn's cool interview series talking to a wide spectrum of individuals from across the industry. Phlearn can sure keep you busy for a while!