This is the second part of our Olympus OM-D E-M5 review, a powerful little gem of a camera we really like. So what about video? We took the camera for a spin and here's the good news first:
+++ Order the E-M5 now from Amazon, B&H or Adorama. +++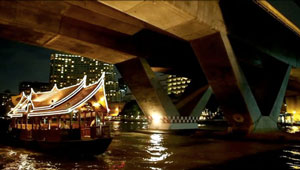 Olympus' 5-axis image stabilization system continues to work in video mode, so even when walking with the camera — as seen in this test video — your shots will be reasonably steady.
Autofocus works as you'd expect. In dim light though it is hunting and therefore problematic to say the least. To be on the safe side go with manual focus if in doubt.
The Full HD 1080i movie recording function, which adopts the MOV format (MPEG-4 AVC/H.264), is not up to the task when panning the camera too fast. So move that camera slowly!
The main lens for this video was the 12mm F2, a few shots are taken with the 12-50mm kit lens.
You won't get clean footage in low light conditions when zooming in. Shooting wide poses no noteworthy problem.
If you're a pixel peeper, however, you'll see pixelation and artifacts even in well-lit environment when going tele or moving the camera too fast. Here's a harsh case: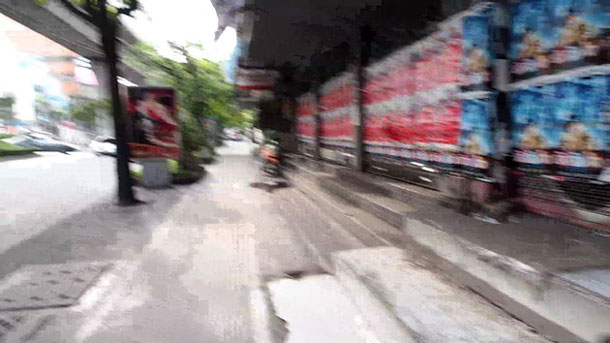 The Olympus OM-D E-M5 certainly doesn't replace a more professional video camera.
But shot under controlled conditions your files will deliver good enough and surprisingly clean, detailed movie quality for anyone to enjoy.
Careful, the video contains some modest Bangkok nightlife scenes:
BTW, you can also watch the video in high resolution on Vimeo.
+++ Order the E-M5 now from Amazon, B&H or Adorama. +++