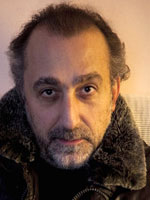 By CARLO CARLETTI
John was fixing his tie and staring in the mirror, I could tell his mind was elsewhere. "What's on your mind John," I asked as I shot a sequence of photos capturing an expression of joyful emotion. He said, "It was just another Friday evening, I was invited to a housewarming party, and there I met Alex, she was visiting friends — it all happened that evening, it's not easy to explain…"
His voice broke into laughter, his eyes were shiny. "I would have never believed such a story, yet it has happened to me. After that night we never left each other — true love at first sight."
As a wedding photographer I've heard many a love story of people who meet, connect and bond instantly — my objective is to narrate and celebrate their love story. That's where I come in as a photographer.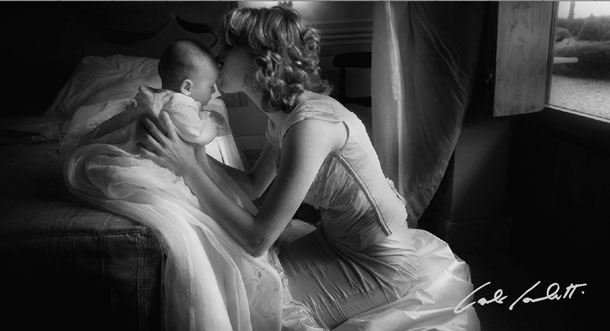 My career as a photojournalist started in 1987 — I began cooperating with magazines and newspapers in Tuscany. I covered the City Council of Culture at the Institute of S. Regina di Siena and later Terra di Francigena, reaching the area's most prestigious centers.
It was later in 1997 I moved towards wedding photography when I was joined by my friend and partner Angelo Governi.
Photography is an art, I find wedding photography even more so.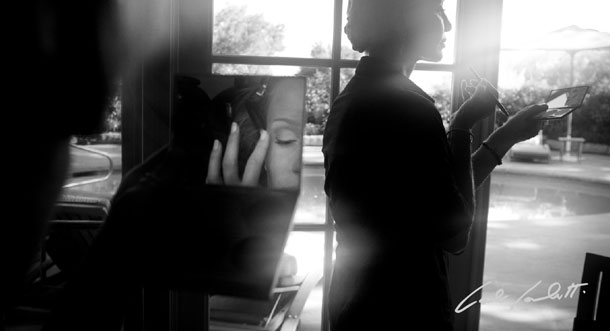 I love the joy and cheerfulness of a wedding crowd. They make me feel happy. It's the beginning of a new adventure in life — every wedding is a new challenge, people react in different and unpredictable ways before a camera.
We all have our style and approach. I tend to use a wide angle lens in close proximity of the subject, avoiding a detached telephoto perspective. What's important is the narration of the event — telling the story.
I find the best results come along when the photos are simple and aesthetically pleasing, hence timeless.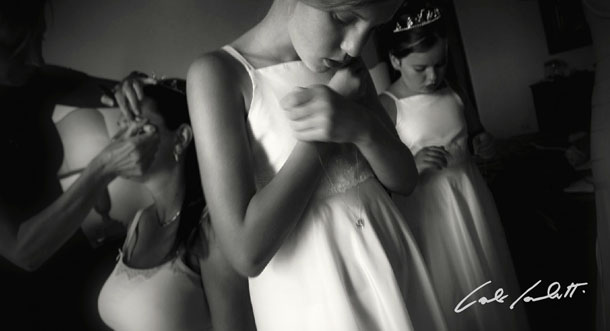 There is one thing I have learned over the years: people forget what is said, forget what is done, but never forget the way they feel and this is especially true on their wedding day.
It's rewarding to see the faces or hear the comments of couples when they see their wedding photo album for the first time. It's obvious they vividly recall what they were feeling when I took that particular photo.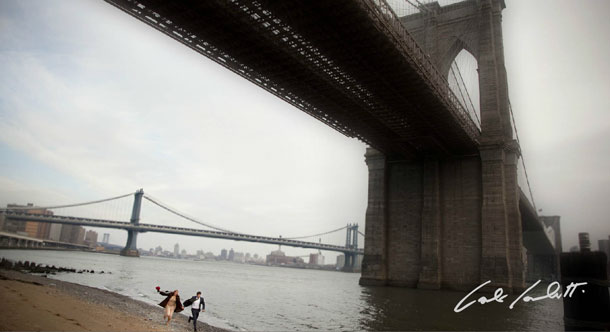 As I tell the story of the wedding day you'll notice a strong sense of place — most couples getting married in Italy are not Italian and the place they have chosen is special to them so I need to make it a living part of their wedding day. It's important to embrace the "event" — the architecture, the skyline, the couple and the guests.
The challenge is to achieve the right balance between a bird's eye view and a more intimate, romantic approach where fun, joyfulness, romance, contact, complicity and ultimately love are constantly present throughout the entire narration.
This is what true wedding photojournalism is all about.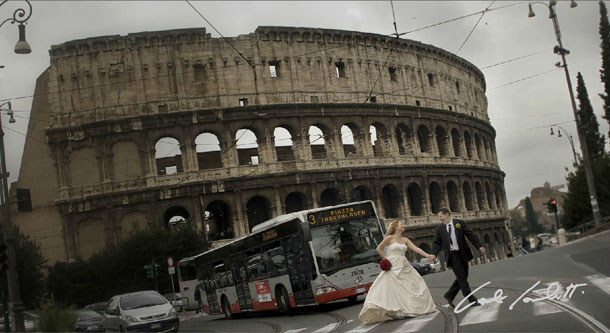 My favorite clients forget they're in front of the camera and simply live in the moment. At times it's not that easy, but part of the challenge to deliver the best wedding photos they can hope for.
The ingredients for a superb contemporary wedding photographer? Passion and determination for shooting the narrative and authentic emotions, no prepackaged repertoire of posed celebratory images. Document the moments as they happen, capture events as they unfold and the clients will always be thrilled with the end result — wedding photos that let them relive those romantic and exciting moments over and over again.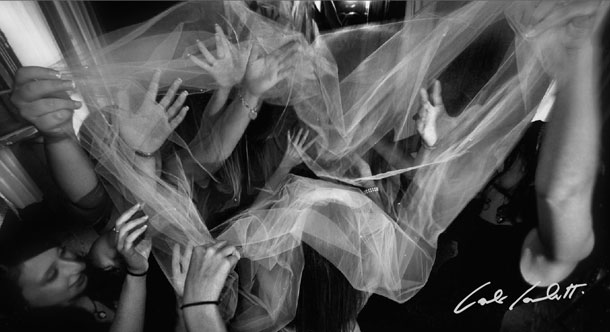 Carlo Carletti is the Lead Wedding Photographer at WeddingPhotos.it.

He's one of four international wedding photographers selected by Kult, a European art magazine, for their wedding issue, which resulted in a ten-page publication on his work.

In addition to numerous WPJA awards, Carlo Carletti has been honored with one of PHOTO magazine's Wedding/Portrait Images of the Year.

Carlo Carletti is the only wedding photographer to have won the WPJA Award twice in 2006 and 2009.