It's a tough world out there. Especially in the world of stock photography. That calls for innovation. Feast is such a child of competition and trade rivalry. An ingenious child, created by stock photography market leader iStockphoto. But what the heck is Feast?
That's not so easy. It's photography, basically, but a challenge to one's own being and mind. The official explainer is this one:
Feast is an online creative community where you can learn from industry leaders, share your own morsels of genius and just generally fill up on inspiration.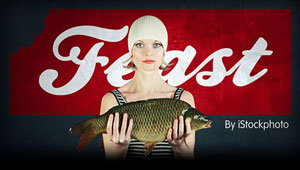 Wow.
Feast's online presence is not only visually highly appealing, it's also a whole new concept that forces you to think and rethink and go beyond of what you usually think.
Creativity has top it all.
So May 2012 was all about "Chaos for Creativity," about shaking up your photography by stepping out of you're your routine (a.k.a. rut) and reminding yourself how good it feels to shoot work that's original, even if the concept isn't.
Move.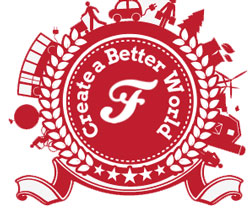 Each month, Feast's Mentorship Program will feature an Artist in Residence who will serve as ambassador for that month's topic by mentoring select students, writing guest articles and sharing their unique creative perspective.
This could be you.
All of this will be shared publicly, of course, because what's a Feast without company?
There is so much to Feast, the concept is so wide and far, it may be a flop altogether. Or a stroke of genius.
Feast teases to give one's best, to think and shoot images outside the box.
There is no "What would I never do?"
Feast is a call to think different, in the best tradition of Apple:
Take your time, give Feast a good look.
Sensing your mission?