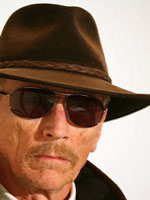 By BENGT NYMAN
The camera industry supports a number of rumor sites to influence as well as to opinion-fish among their customers. Ford Motor company did something similar years ago when they came up with the Edsel, the biggest new car flop in automotive history.
The problem with the camera industry today is not that they don't know what customers want; the problem is that they are greedy and afraid to loose market share, revenue and profit margins.
Meanwhile mobile phones are taking over a big part of the market. They have done this not by asking people what they want, but by giving us new technology that we haven't even known to ask for.
Something fundamental needs to happen in the rest of the camera industry. The DSLR needs to go, to make room for high image quality mirrorless cameras.
The technology exists today. Sony offers the industry's best image sensors as well as excellent electronic viewfinders. Nikon uses exclusively Sony image sensors. Canon rumors to be considering doing the same.
Sony is also dabbling in making cameras. Many Sony fans think that Sony is trying to become a dominant player in the industry. I claim that Sony already is, by supplying image sensors to all the big players. I claim that is exactly what Sony wants to do, no more and no less.
By dabbling in cameras Sony can demonstrate the superiority of their image sensors and EVFs, thereby forcing the industry to accept and buy their components.
This strategy has been working well with a few exceptions:
Sony does not intend to become a lens manufacturer. Sony camera buyers are consequently forced to find their lenses elsewhere creating a new market for Zeiss and others. On the other hand, camera buyers are not Sony's primary market, so it is not of major concern to Sony as long as they sell enough cameras to demonstrate their component superiority.
Canon and Nikon have been very slow to give up the added value offered by their optomechanical DSLR. The reason is probably exactly that. A camera with no optical viewer and no moving parts (except for a shutter) and with key components purchased from Sony offers very little proprietary protection for Canon and Nikon. High-end mirrorless cameras from Canon and Nikon have consequently most likely been stopped in respective boardrooms.
While Sony makes the best sensors, Nikon makes the best autofocus lenses. So why not a Sony camera with Nikon AF lenses? Answer: Because Nikon won't let it happen. Nikon can easily prevent any uncomfortable competition from Sony in the fine print of their sensor purchasing contracts with Sony.
Canon does not even have to stop anybody, they can just wait until something forces them to jump on the bandwagon.
So, what is going to happen?
Nothing.
The probability of a newcomer effectively entering the shrinking market for pro quality cameras is small. Until Canon and/or Nikon can find a way to create proprietary, protectable, mirrorless technology and make more money selling this than selling DSLRs, they will probably stay with the DSLR.
Mirrorless can't be the next Edsel, or can it.